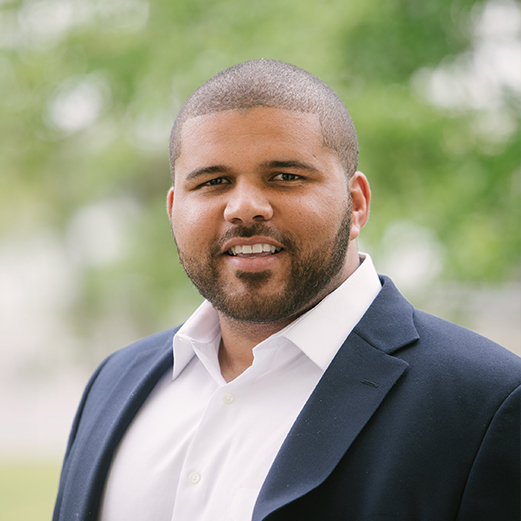 Leon Battle
Executive Director of Child Hunger and Family Support Services
Leon Battle serves as the Executive Director of Child Hunger and Family Support Services, programs that serve families in crisis statewide. He graduated from Southeastern University with a bachelor's degree in theology and a minor in business. Leon served as a Youth Pastor throughout his college career and accepted a pastoral job in Albany, New York, shortly after graduation.
During his time in Ministry, Leon saw the great amount of trauma that families were being confronted with and desired to get a deeper look into the dependency system. He changed career paths and started working for the Department of Children and Families (DCF). During his time with the department, he investigated abuse within families, institutions and later became the Human Trafficking Specialist for Polk County. While there, Leon helped children get out of abusive homes and also helped rescue children from human trafficking rings. He received multiple recognitions from Governor Rick Scott during his time with DCF. Leon is confident that the job experiences that he has received in the church and in the world will equip him to be an effective director at One More Child.
Leon is currently a part of a church plant in South Tampa called Radiant Church. He is the point person for hospitality and also leads a life group in Lakeland, Florida. He has a deep passion for intervention. He desires to see Christ's love and restoration brought to families during their times of hurt and crisis. Leon believes that the local church is the greatest asset for families in need and desires to empower the local church to step into the call of Christ, which is to help the widow, the orphan and the hurting families in their time of need.
To contact Leon Battle:
P.O. Box 8190, Lakeland, FL 33802
1015 Sikes Blvd., Lakeland, FL 33815