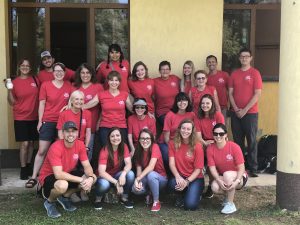 We weren't sure what to expect when the bus approached the ministry site that first Wednesday morning.
When all our team members signed up for this trip to Romania, we were expecting to minister in gypsy villages and baby hospitals. But plans changed, as they usually do on mission trips, and we instead began preparing to work in a summer camp for orphaned teenagers. Putting together all the supplies, activities, games, and skits for camp took a lot of teamwork, and we were anxious about how everything would turn out with the kids.
Camp went better than we could have ever expected, and we had a blast spending time with and showing God's love to these teens who lack a stable, loving environment.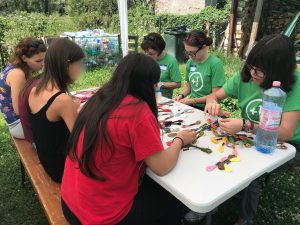 We demonstrated the Gospel through our actions while we performed skits, played soccer, threw frisbee's, painted faces, made bracelets, trekked through Romanian forests and caves, rafted, played paintball, zorbingball, and water games. We demonstrated the Gospel through our words in chapel messages, small group discussions, and one-on-one conversations. It was a tremendously busy and action packed week!
While we may have been anxious about working with a bunch of teenagers in the beginning, we truly loved every single kid by the end of camp, and we were quite emotional when we had to leave them at their orphanage. We all had an amazing time with these teens, and many of us are hoping to one day go back to Romania.