There are more than 24 million children in the United States living in single-parent families¹. We have learned, and studies show, that a separated family unit can have a lasting impact on children. This division within the home can lead to an overwhelmed mother dealing with financial and emotional instability on her own.
How our organization has cared for children and families has changed over time, but why we care will always be the same: to provide Christ-centered services to children and families in need. Our Single Moms program is growing significantly. In 2017, the program served 68 children and their mothers living on our Florida campuses.
During their stay, mothers are part of a 10-week, Bible-based life skills course that is designed specifically for single moms. The course uses Biblical principles to teach mothers about budgeting, healthy relationships, emotional stability and more. Each family is paired with a mentor who walks alongside them as a support system.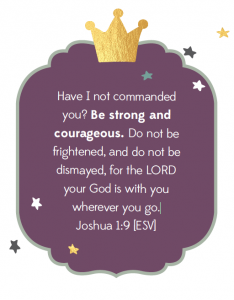 Time was running out for Megan* and her two young children who had been staying in an emergency shelter temporarily, with nowhere to go but their car. She had a job and saved a little money, but not nearly enough for a safe place to live. Through some research, Megan found out about our Single Moms program.
Five months ago, Megan and her children moved into a home on one of our campuses. Megan is working hard to save for future housing and is going back to college this month to earn her bachelor's degree. Megan has a strong faith and continues to grow spiritually under the mentorship and love of our staff. Her family is thriving due to the stability and safety they have found.
We are thrilled with Megan's progress in the Single Moms program. Because of her dedication to the process, her children now have a bright future! Many mothers like Megan have entered into the year-long process of becoming brave. The successes we see are tremendous as they are transitioning to self-sufficiency and providing for their children!
Your financial support to Single Moms is critical to continuing this ministry to children and families. Our goal is to grow and expand the Single Moms program to serve more than 120 mothers and their children. Each year it takes approximately $460,000 to maintain and operate our Single Moms program. Please give today so that we can welcome more moms and their children into our homes and hearts!
Thank you so much for your faithful and generous financial support. We are profoundly appreciative of your gifts that help us to care for One More Child!
Together for children and families,
Jerry T. Haag, Ph. D., CFP®
President/CEO
"Give today so that we can welcome more single moms and their children into our homes and hearts!


ONE MORE CHILD
* Your gifts will be applied to the area that you designate. If designated gifts should exceed the amount required for a particular need, then those funds will be applied to the area of greatest need for our children