Juneteenth

Histo

ry
Federal troops journeyed to Galveston, Texas, on June 19, 1865, with a mission to seize control of the state and certify the emancipation of all enslaved people. Enslavers sought refuge in the westernmost Confederate state of Texas where slavery endured because fewer Union troops were stationed there during the Civil War. As a result, more than 150,000 enslaved individuals were also forcibly relocated to the Lone Star State. 
It was U.S. Major General Gordon Granger who took center stage as he publicly recited General Order Number 3, delivering the momentous news that every single slave was now unequivocally free. This significant event unfolded a staggering two-and-a-half years after President Abraham Lincoln's Emancipation Proclamation.
Embracing

Liberty, Intrinsic Value,

a

nd Dignity
In the year following, the first celebration of "Jubilee Day" on June 19 commenced. Over the following decades, June 19 became known as Juneteenth and now stands as a powerful milestone symbolizing the emancipation of enslaved individuals in America. 
Juneteenth celebrations in communities across the United States incorporate a variety of elements, including musical performances, outdoor cookouts, religious ceremonies, and a wide array of activities. The observance was officially recognized as a federal holiday in 2021, 155 years after the first celebration. 
At One More Child, we wholeheartedly embrace the liberty, intrinsic value, and dignity of every individual – not just today but every day. While there is much progress to celebrate for African Americans since 1865, our focus remains fixated on those who face vulnerable circumstances today, recognizing the distinct obstacles they encounter. We stand ready to provide Christ-centered services with open arms, ensuring that no one walks alone on their journey toward a brighter future.
Racial Disproportions
for Black Americans
As an organization committed to the welfare of all children, One More Child is acutely aware of the unique challenges faced by individuals of color in our Foster Care and Anti-Trafficking programs.  
An unfortunate reality is that positive outcomes are still disproportionate for far too many African Americans in the U.S. child welfare system, nearly 170 years since the final group of slaves learned of their freedom.
Black children make up 23% of all children in foster care despite representing only 14% of the total child population in the U.S. In addition, human trafficking is another area where racial disproportions exist. Nearly half of trafficking victims are Black women.
Disproportionate outcomes exacerbate vulnerabilities in marginalized groups and can function as an entry point to a cycle of hopelessness, Cassandra Maximillien, One More Child's Director of Partnerships illustrated in a recent conversation with Jodi Domangue, Executive Director of Anti-Trafficking at One More Child.  
A universal experience for marginalized women and children in our care is the need for quality hair care. Hair is not just a matter of style – it is deeply intertwined with identity, self-esteem, and cultural heritage. Knowing the needs of their victims, traffickers frequently make provisions for hair care, creating a dynamic of dependency and control.
Why Bundles?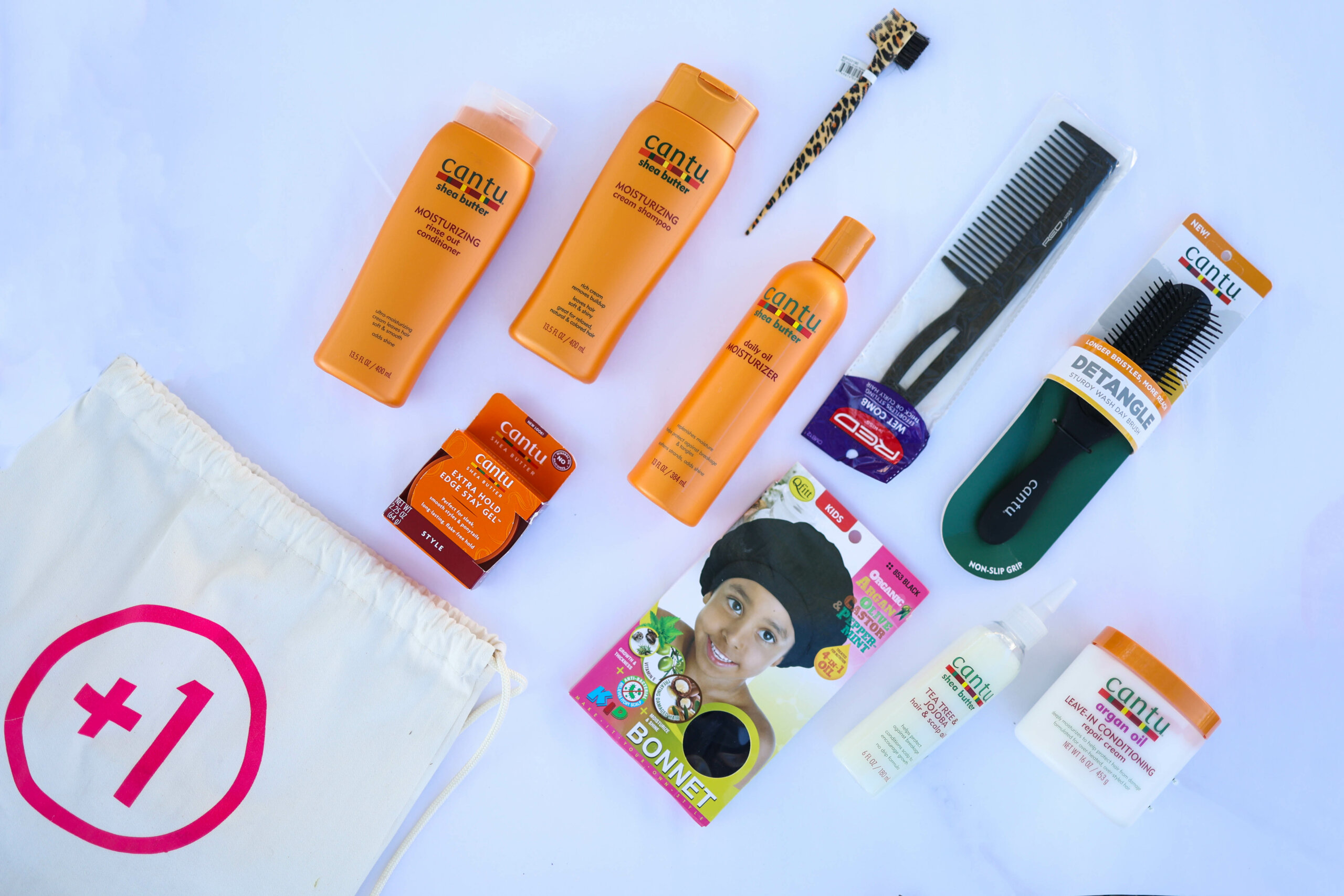 Domangue recounts a first-hand experience early in her career working with girls in a residential program. The staff noticed one of the young girls did not wash her hair. Attributing the lack of care to a hygiene issue, Domangue and the staff were surprised to learn – what she now describes as heartbreaking, as she reflects – the young lady refrained from washing her hair because the donated products available would cause her hair to fall out because they were not made for her hair type.  
That is why One More Child has taken proactive steps to address racial disparities by launching Bundles, an initiative that specifically targets the unique hair care needs of individuals in our Anti-Trafficking, Foster Care, and Single Moms programs. Designed to last up to six months, Bundles provides essential items such as shampoo, conditioner, edge control products, and more. 
How You Can Get Involved
The next step is partnership. Join us in affirming dignity and supporting our program areas with a generous financial gift today. When you make a gift to One More Child, you provide essential attention to vulnerable individuals and affirm their value and worth.

PRAY
Pray for supernatural help in reaching the hearts of the vulnerable and for individuals like you who feel that "tug" to step forward in partnership with us as we endeavor to make a difference.  

PARTNER
Join us in affirming dignity and supporting our program areas with a generous financial gift today. When you make a gift to One More Child, you provide essential attention to vulnerable individuals and affirm their value and worth.