We drive by billboards warning us about it and watch dramatic portrayals about it on the silver screen. It is in headlines across the globe. It is everywhere. But for many of us, the reality of it still seems so otherworldly that it is reasonable to ask: How does human sex trafficking happen?
We are so glad you asked – because you are not the only one asking. One More Child recognizes that awareness is a critical first step to get involved in putting a stop to trafficking, so we are eager to answer that question.
She Is a Light - A Florida Survivor Story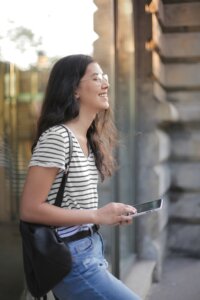 Before we give you actionable steps you can take to raise awareness about how trafficking happens, we want to sharea story with you that we hope will help you understand the impact people like you can have in the fight to stop it.
When Renee was referred to the One More Child Anti-Trafficking Mobile team, she was at a self-described "low point" in her life. It was during her placement in foster care during her early teenage years that her life took a significant downturn. This period was marked by struggles with depression and a profound sense of rejection, as she observed fellow foster care children finding families while she remained without one. Eventually, Renee ran away.
As a vulnerable runaway, Renee was exploited and turned to drugs to escape her pain. During this time, Renee had to deal with the death of a family member who meant a lot to her, and feeling like she had reached her breaking point, she reached out to Law Enforcement for help.
"Religion that is pure and undefiled before God, the Father, is this: to visit orphans and widows in their affliction…"  James 1:27 (ESV)
From the moment the One More Child Anti-Trafficking Mobile Team met her, it was evident that Renee was tenacious and resilient. Despite enduring numerous dark moments in such a short span, Renee exhibited a remarkable inner light. This light continued to grow as she faced and overcame one obstacle after another.
Supported by the One More Child Anti-Trafficking Mobile Team, Renee not only achieved the goals she set but exceeded them. She persisted through challenges that threatened her high school graduation, navigated changes in her foster placement, and faced the loss of another significant family member.
Today, Renee continues to shine – if only more brightly – defying every hardship she faces as she prepares for her freshman year of college. She has learned to advocate for herself, find solace in her faith during tough times, and maintain her commitment to becoming a healthy, positive citizen.
One More Child praises God that she is currently pursuing a career in medicine. Renee aspires to give back to her community and provide hope to others who have faced similar circumstances, using her experiences as a source of inspiration and support.
*Name(s) have been changed, and stock images are used for privacy.
One More Child is grateful to God that Renee has been so successful and is on a path to a safe, secure future. We look forward to walking alongside her as she continues her journey into adulthood.  
"But he wanted to justify himself, so he asked Jesus, 'And who is my neighbor?…'" Luke 10:29
They Are After the Vulnerable.
While no two sex trafficking stories are the same and trafficking happens to a variety of people, the largest population of identified sex trafficking victims are women and children.
Another commonality in sex trafficking incidents is vulnerability. Traffickers are experts at identifying and leveraging people's vulnerabilities and are willing to go to great lengths to exploit them.
Children from environments of poverty, abuse, abandonment, or neglect are highly susceptible to trafficking as they are often desperate to meet even their most basic needs on their own until a trafficker shows up and offers to help.
Children in foster care, in Renee's situation, are vulnerable. As of 2021, there were 391,000 children in foster care according to the U.S. Department of Health and Human Services Administration for Children and Families.
Minors who are runaways, members of the LGBTQ+ community, those who have spent time in the juvenile justice system, and those whose families have a history of conflict or dysfunction are all vulnerable.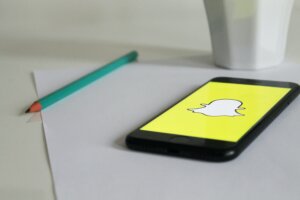 So is the teenager who lives right next door, seems to have no friends, and lives on their cell phone or computer.
The number of cases of trafficking happening online is incredibly high. According to Thorn Survivor Insights, as of 2018, 90% of trafficked individuals met their trafficker online.
And though no two traffickers are the same, they are often not strangers but instead are people the victim knows, including family members, significant others, or trusted friends.
Do you know someone vulnerable trafficking could happen to? Unfortunately, yes.
Now that you know how human sex trafficking happens, you can provide the answer to someone else who is asking. That is how we win the fight happening in the news, on billboards, in the movies, and in real life – we educate the people who are asking so they are empowered to help.
"Defend the lowly and fatherless;

render

justice to the afflicted and needy. Rescue the lowly and poor; deliver them from the hand of the wicked." Psalm 82: 3-4 (NABRE)