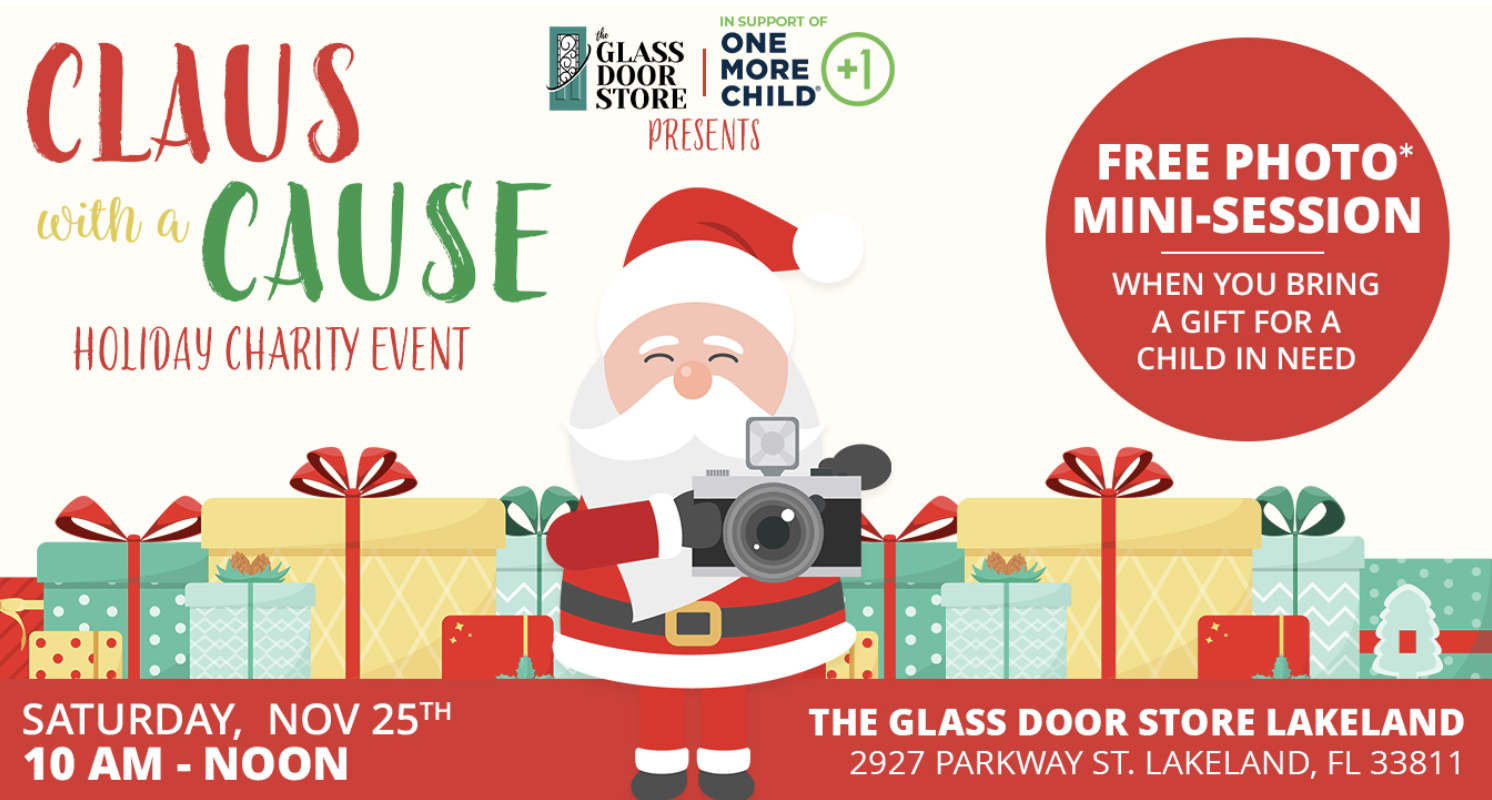 Join us in partnership with The Glass Door Store!
The Glass Door Store is partnering with One More Child to host "Claus With A Cause," a holiday charity event. We are asking members of our community to join us in blessing a child's holiday season by donating a gift to a child in need.
Pictures with Santa
When you donate, you will receive a FREE Photo Mini-Session with Santa & Mrs. Claus (RSVP REQUIRED), as well as a chance to win a $50 Amazon Gift Card!
Schedule your appointment with Santa by clicking "Event Details," then pick up an unwrapped gift to bring to the event to donate to a child in need.
Each child that donates a gift & RSVPs will enjoy a FREE 5-minute Photo Mini-Session with Santa & Mrs. Claus. Each mini-session will include 2 photos; one photo of your child giving their gift to Santa & one "formal" style photo of your child with Santa & Mrs. Claus.
To maximize the Christmas blessing to children in need, please kindly bring one toy per child.
Contact 863-272-7311 with any questions!
GIFT IDEAS
If you cannot attend the event but would like to donate, you can still GIVE!