One More Child is gearing up for the upcoming school year and our "Before the Bus" events where we provide school supplies to students of families in our care.
Will you help us gather essential back-to-school items for children of ALL ages?
Make a difference by providing:
Backpacks
Uniforms
School supplies
For more information, please contact us via email or call 863.577.4648.
School Supplies Needed by July 9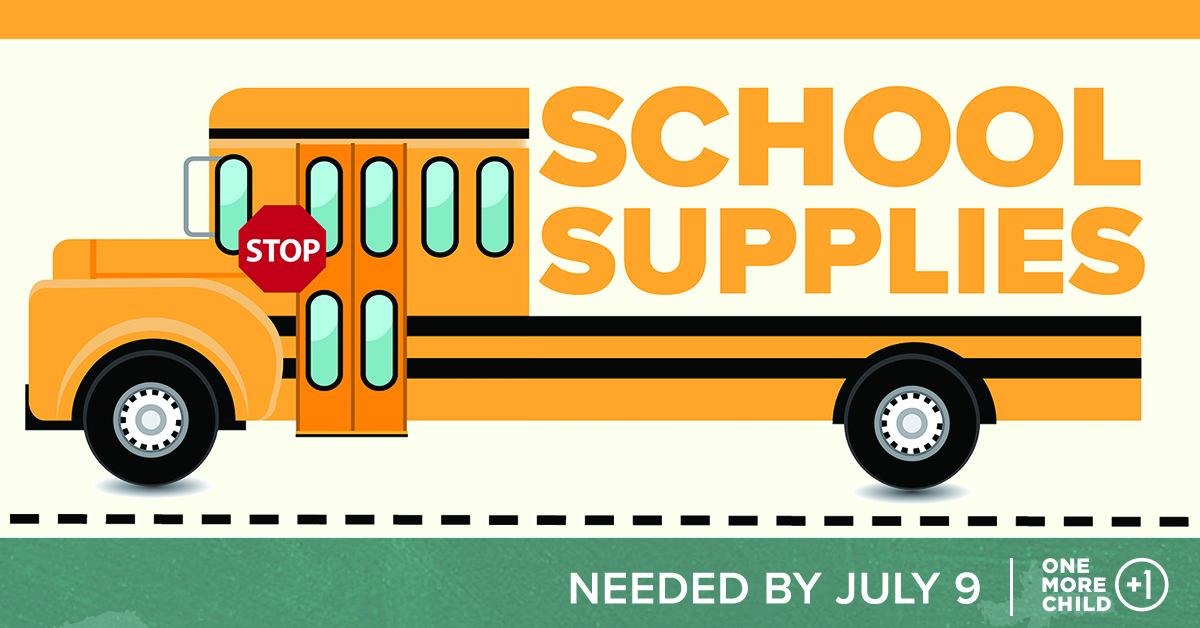 Drop-off Location:
Harold Clark Simmons Compassion Center
1015 Sikes Blvd., Lakeland, FL 33815
863.577.4648
Contact for Info