The Women of Compassion Collective is a VIRTUAL GATHERING of women from across the nation. It will be a cherished time of inspiration, worship, fun and laughter that will inspire women to join a movement to meet the needs of others like never before!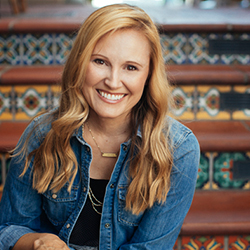 JENNIE ALLEN
National Christian Speaker
Jennie Allen is the New York Times bestselling author of 'Get Out of Your Head'. The founder and visionary of IF: Gathering, she is a passionate leader following God's call on her life to catalyze a generation of women to live what they believe.
Jennie has a Masters in Biblical Studies from Dallas Theological Seminary and lives in Dallas, Texas, with her husband, Zac, and their four children.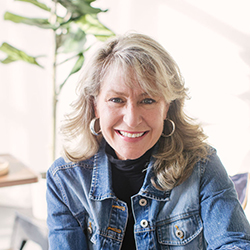 CHRISTI HAAG
Advocate/National Speaker
A passionate leader and advocate for the needs and care of children around the world, Christi is a renowned speaker, thought influencer and spokeswoman for One More Child, where she is a leader in Christian orphan care, humanitarian aid and global ministry. Christi has been happily married to her best friend, Jerry, for more than 32 years! Jerry is President/CEO of FBCH and One More Child. They have two awesome sons, Ben and Brady. Ben lives in Dallas and makes every day an amazing adventure, and Brady just married Katie (whom they ADORE), and they live in Austin.
A graduate of Baylor University, Christi has led missions and traveled to dozens of countries where she has done many fascinating things, from eating scorpions in China to feeding children in Africa and ministering to sex-trafficked children in leper colonies in Southeast Asia. She is passionate about spreading the Gospel and sharing stories of triumph as the host of "Hope is Here," a monthly video podcast. Christi has been a guest on Christian television, radio, blogs and podcasts. A survivor of breast cancer and a double mastectomy, Christi is also an encourager to women who have experienced trauma and hardships. Christi will make you laugh and help you love Jesus more and more.
Follow Christi on Facebook at Christi Hanna Haag.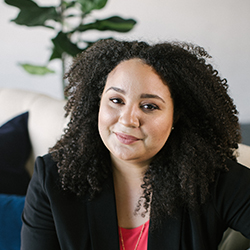 DESIREE´ MONTGOMERY
Emcee
As a teenager, Desiree was a foster care recipient and a resident at the Florida Baptist Children's Homes. She and her sisters lived at the Lakeland campus for two years–it was during this time that she heard the Gospel and gave her life to Christ. Desiree is a graduate of Biola University where she earned a bachelor's degree in history and a minor in biblical studies. She is also a Bill Gates Millennium Scholar and a member of the Ron Brown Scholar program. For the past 8 years, Desiree has worked in health insurance and managed care in various leadership roles including product management, quality management, and consulting. She is a member of the American Society for Quality and has completed Baldrige Examiner training with the Quality Texas Foundation. She is also a certified Lean process improvement practitioner. Desiree served as a youth pastor throughout college and led a young adults ministry after graduation. It was during this time that she fell in love with the Church and desired to see others come to know Christ, grow in Christ, and be equipped for God's purposes in the Church and in the world. In 2019, she helped launch Brazos Church in Rosenberg, Texas where she served as an associate pastor for two years.
Desiree is passionate about proclaiming the power and magnitude of Christ's redemptive work. Through her testimony, she hopes to change the narrative regarding the prospects, abilities, and identity of "the least of these" and encourage foster care children to be all that they can be for Christ.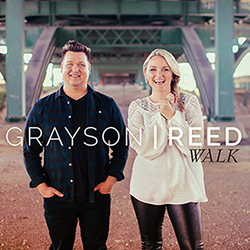 GRAYSON | REED
Contemporary Christian artists
Whether writing about the Christian journey, marriage or redemption, Grayson|Reed simply desires to craft music from an intensely honest place—even if their vulnerability shines a light on the messy parts of life.
Are you interested in hosting a group of ladies for the simulcast at your home, church or other venue? We can provide you with the tools you need for your special gathering! Please register your group by April 15 if you wish to receive a special curated box for your gathering.
JOIN THE MOVEMENT - GIVE A GIFT TODAY!
Are you interested in joining the movement to help children but unable to join the simulcast event? You can still join by giving a gift! Every dollar raised through this collective movement will help ONE MORE CHILD.