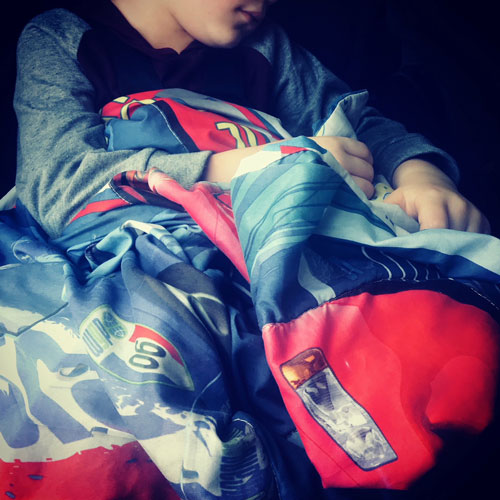 Billy,* a preschool-age boy, arrived on a stranger's porch at midnight, and the closest thing he had to a friend or connection to his family was the child protective investigator (CPI) who had escorted him around all day.
Billy was defiant that the CPI couldn't leave. A One More Child foster dad and the CPI sat on the family's front porch, listening to Billy's plea for normalcy.
"I want my sister. I want my blanket. I want to go home. I don't want to stay with these people." He whimpered, cried and anxiety in numerous ways.
After an hour, Billy finally sat on the Wernsing family's couch and Brent (the foster dad) watched "PJ Masks" together.
Billy didn't want to see the house; he didn't want to see the bed prepared for him. So, Billy retired to the couch and Brent slept on the floor next to him.
He slept all night and then it was time to visit court.
The next few hours were a train wreck of emotions for Billy.
He got to see his mom, but then she disappeared into the court room. After far too many anxious moments, his mom burst out the doors of the courtroom crying. Billy and his siblings would remain removed from her care for the time being.
The Wernsing family remained Billy's security blanket that he would have rather thrown off, and exhibited a deep sadness.
He eventually conked out due to exhaustion. The Wernsings woke him up to let him know there was finally some good news – he was going to stay with his aunt and brother.
He was one step closer to being home.
Sometimes foster children are in the care of foster parents for months and Christine Wernsing spend with children like him.
At One More Child our mission is to help one more child, like Billy, know they are loved by people and God, no matter how hard life gets.