Help change the grim reality of many children in the Manasota region
Children have been removed from homes more than 2,400 times during the past three years in Manatee, Sarasota and Desoto Counties. Thankfully, we have ways for you, your church and/or your business to make a difference for one more child today!
One More Child, in partnership with FBCH and Guardian Angels of SWFL, is providing life-changing hope for children and families by announcing plans for the Paul and Toni Azinger Compassion Center in Bradenton. The Azingers generously provided a $500,000 matching gift and we need your help to raise the $1.2 million to build the Compassion Center.
The Compassion Center will:
Provide essentials like food and diapers
Offer services such as parenting classes, financial workshops, vocational training, etc.
Provide hungry students backpacks full of food for the weekend
Support One More Child foster parents and foster children
Engage churches and businesses and mobilize volunteers
We are also excited that Guardian Angels SWFL is breaking ground on a fourth Foster Family Home on the Manasota campus.
Foster Family Homes allow foster parents to meet the needs of larger sibling groups and make an impact in the lives of more children than they could in their own homes.
The vision is to have a total of 8 homes on campus, serving up to a total of 48 children at a time. And with your generous gift, you can help make that vision a reality!
Make a financial gift that will directly impact children in the Manasota area by clicking on either picture below.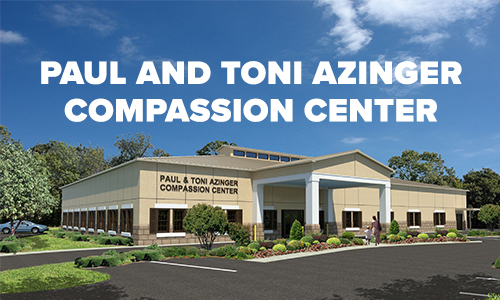 "We have personally seen what a difference a Compassion Center can make in a community through our involvement at the Harold Clark Simmons Compassion Center in Lakeland. Bradenton needs this type of facility where hope-centered services are provided to children and families in need."
Paul & Toni Azinger
Bradenton residents for more that 30 years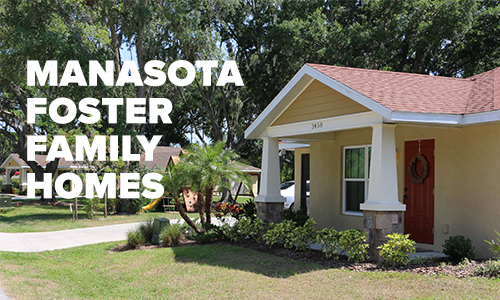 "We are so pleased that our soon to be constructed 4th Foster Family Home on the Manasota Campus in Palmetto will provide much needed additional housing for the large number of children being removed from their homes due to neglect, abuse or abandonment. It is life changing for these children!"
Bobbie Price
President of the Board, Guardian Angels of SW Florida