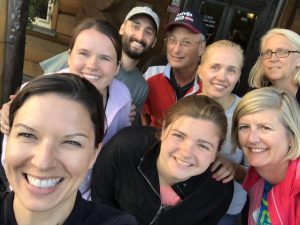 On June 16, 2018, One More Child commissioned a team of 7 to Jēkabpils, Latvia. This European country stands in Russia's shadow and is nestled between Lithuania and Estonia; its sacred Daugava river emptying into the Baltic Sea. Sprawling countryside peppered with enchanting rustic farm-towns and archaic villages accentuates Latvia's unique landscape. The windows of densely populated apartment buildings and secluded farmhouses alike frame picturesque meadows, ancient forests of white birch and red pine, immaculate gardens, and vast sparkling lakes.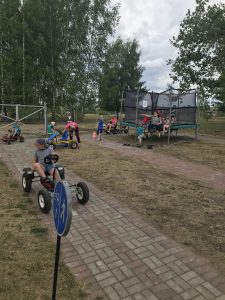 The capital city, Riga, is a modern metropolis surrounding breathtaking 800 year old architecture, ornate monuments, and cobblestone streets leading one to cultural intrigue and Baltic delicacies. Though our gaze was captured by visual wonders, and our stomachs by exquisite cuisine, our hearts were captured by the children of Latvia.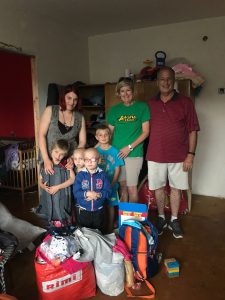 Alcoholism, abandonment, and abuse leave many children hurting and hopeless. A large percentage of families live in extreme poverty, unable to provide necessities for children. Catholicism remains the most prominent religion in Latvia. Where Catholic faith is absent, atheism and superstition are present. Stable family environments are few and far between, and Christian homes are even less common.
One More Child partnered with the ministry of Latvian resident, Zanda Lamba, to facilitate a weekly Christian day camp for twenty five children. Children attending this 9 to 5 camp have the opportunity to hear and see the Gospel presented in various creative ways.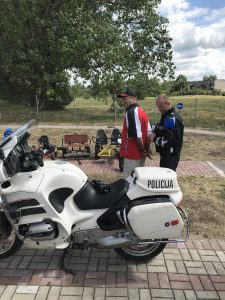 Each of the five days of camp the children are served three nutritious meals along with snacks and special treats. A trampoline, a bounce house, a ball pit, and pedaled carts provide constructive play times and special new experiences for the children. Gospel-centered crafts, Bible stories, singing, dancing, and engaging "detective" work fill the children's busy and exciting day. The children enjoy trips to the swimming pool, educational law enforcement demonstrations, and special field trips to local attractions.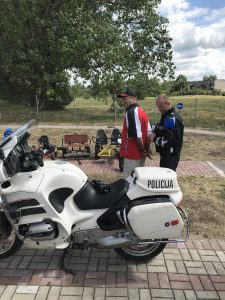 Zanda cooperated with social workers in the city of Jēkabpils who identified severely underprivileged children in desperate need of an experience such as this. This past week alongside Zanda's teaching staff, the One More Child team was able to love, care for, and teach twenty five precious children, ages five to nine, of whom only five had ever heard the name of Jesus. Even so, the select few had a clouded and inaccurate understanding of Christ. Behavioral issues and emotional shortcomings didn't stop the children from engaging in Bible study and experiencing the love of Jesus on a grand scale.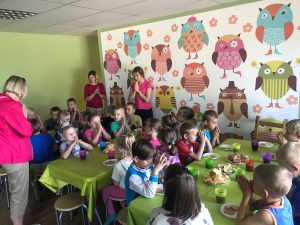 The children departed on Friday singing "Jesus Loves Me", toting bags full of supplies, and giving sweet hugs to all within reach. We won't forget their beautiful faces, and we won't forget the miraculous ways that God blessed week one of the camp in Latvia. We trust that God will continue to work in the hearts and lives of our beloved new friends, and in the lost families to which they belong.