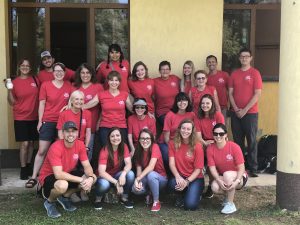 We weren't sure what to expect when the bus approached the ministry site that first Wednesday morning.
When all our team members signed up for this trip to Romania, we were expecting to minister in gypsy villages and we were anxious about how everything would turn out with the kids.
Camp went better than we could have ever expected, and it was an action-packed week!
While we may have been anxious about working with a bunch of teenagers in the beginning, we truly loved every single kid by the end of camp, and many of us are hoping to one day go back to Romania.