Team: FBC Chipley from Chipley, Florida
Written by: Faith P.
As we bring this trip to a close, it's sad, yet also exciting, to think of all we have done at the Malnutrition Center in the past week. I thank God for this opportunity to come serve with a team of people on fire for God!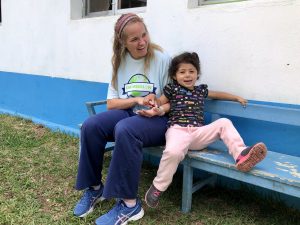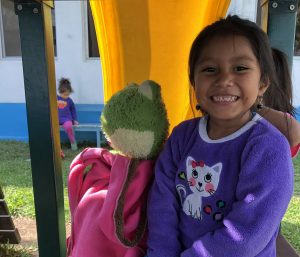 Although every mission trip seems to be a humbling experience, there was one day that I was humbled in a way I was not expecting. On Tuesday, while brushing the children's teeth and changing their clothes for nap time, our nanny slipped out to take care of something, leaving Gianna and I in the room with 16 kids who do not speak English. If you have EVER worked with 3-4 year olds, you know they do NOT listen! Gianna is on one side of the room brushing teeth while I am sitting on the opposite side changing clothes. Many children are running in circles and shouting, and in that moment, I felt overwhelmed. I was frustrated at the nanny for leaving us. I was frustrated that these children would not listen. A moment later, Maely runs over to me and hugs me, which really seems like nothing, but oh I needed that hug! It was a reality check for me to re-recognize the reason I was there. I came on this trip to love on these children that were running around and shouting Spanish that I did not understand. I look to Gianna, and we both just laugh because it was in that second that we could let go of the tension that had been built up trying to perfect everything we had been doing so far.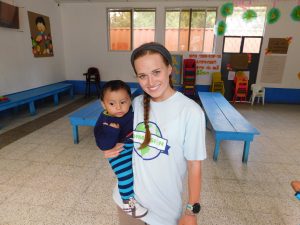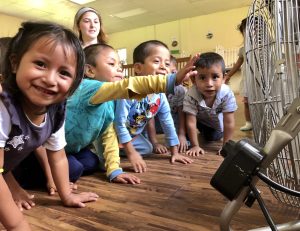 After nap time, we had the job of going into the classrooms and waking up the children. As I mentioned, we dressed them before the nap, which includes many layers because of their culture. We put the kids in jeans and at least two shirts, one being long sleeve. Gianna and I talked about how we could not imagine sleeping with that many layers on! The children all actually woke up covered in sweat, and we could not understand that while they had so much less, they made themselves so hot during their nap. It was this same Tuesday that we were waking children up from their naps that I had the sweetest blessing when I was waking up Zoila. It did take a second, but when her eyes fluttered open and she saw me, she had the biggest smile on her face. I mean, a full out ear-to-ear grin was what I was seeing! This was heartwarming to see that through all that these children experience, they still posses a sense of joy! We do not have to understand everything about one another to show love and share joy!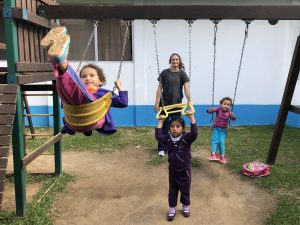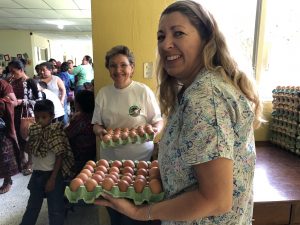 It's the same joy that I strive to show everyday. On one of our bus rides to San Juan, I was listening to music with Savannah. The song "Broken Vessels" began, and we sang it as we have so many times before. There were lyrics that stood out to me, though, that had not before, and they really hit home for this trip:
"So take this heart, Lord
I'll be Your vessel
The world to see
Your life in me, Oh"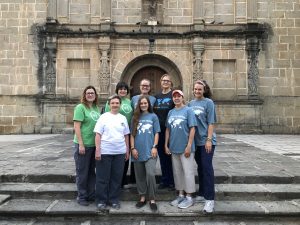 We are called to be an example for Him in the everyday, and this trip gave me the opportunity to be an example of Him for people I may never see again. But I can leave knowing that I have shown the love of Christ to these children. YES, there were times that I was tired and frustrated, but even through that God used me as a vessel, and that is His power working through me!
I pray that the people of the Guatemala One More Child Malnutrition Center will continue to see His life in the people that come to serve there.