Team: 2nd Baptist Church of Jacksonville, AR
Written by: Lauren D.
From September 29 until October 5, our team from Jacksonville, AR, and Fayetteville, GA, worked together in a way only God could orchestrate.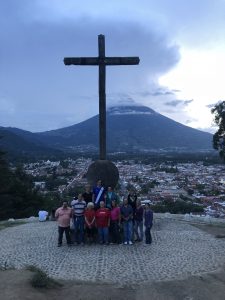 The first day we arrived at the center, it was the national Children's Day and we had deep conversations about God.
Those who worked with the very sick babies had full days of diaper changes and giving vitamins. 
On the Wednesday of that week, we had the privilege of witnessing a sponsor day, where the families who had their now healthy children back in their homes were provided with a basket of food.  This included a palette of eggs, 5 lbs of rice, 5 lbs of beans, 4 lbs of sugar and a box of cereal.  They were also able to experience a time of worship.  
I am blessed to have been a part of this experience, but what I hope more is that the people of Guatemala experienced the love of Jesus through us.  This trip was not for me or my spiritual journey.  It was an obedient response to go into all the world and pray, not just for their physical health, but more importantly, for their spiritual nourishment.