GIVE YOUR BEST GIFT
Every dollar you give provides a meal for a child in need! Would you give your best gift to help us provide ONE MILLION MEALS for children and families? Thank you in advance for your generosity.
BECOME A SPONSOR
We need more official sponsors to help us reach our goal for children. We have several levels of sponsorship, and each one includes specific ways in which you or your company can be recognized for your incredible gift for children.
START A PERSONAL FUNDRAISER
Start your own personal fundraiser to raise meals for children, and we will give you all the tools and information to make it easy. This is a fun way to show your network of friends and family how you support children in need.
SILENT AUCTION
Everyone loves to shop, especially knowing that every dollar from this silent auction will provide a meal for a child in need! The meals raised will help to care for children and families by providing physical, emotional and spiritual nourishment.
Thank you for shopping!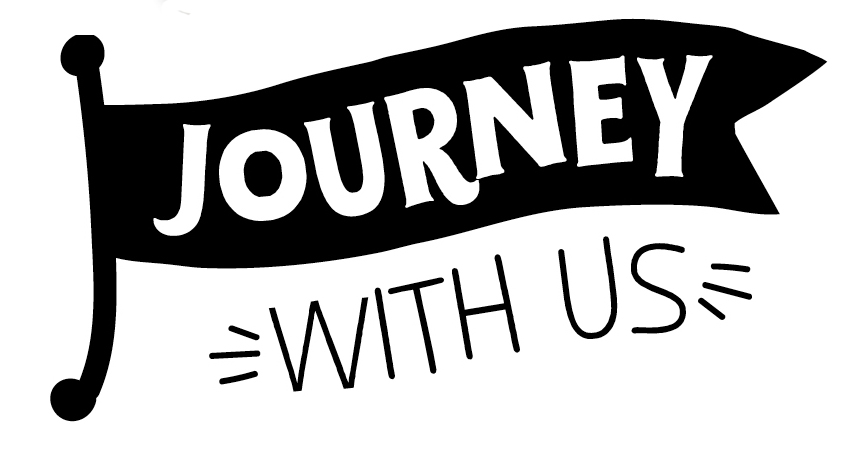 Go on a virtual adventure with us as we come together to raise ONE MILLION MEALS for children and families in need! Join us by serving hope to one more child.
It's simple, and it all starts with a meal.
SEPTEMBER 21 – 25, 2020

"Tag" along on social media and help us travel a longer distance together.
During the week of September 21 – 25, will you like, comment and share our posts on social media? By doing this, and using the provided hashtags, you are helping us reach more people than ever before with our critical need for food.


We will spend five fun-filled days on an interactive Journey to ONE MILLION MEALS on our social media channels. There will be something for everyone, from an auction with great items you won't want to miss to challenges, contests, matching gifts, giveaways, videos and more!
#onemorechild #journeyformeals
When you give, you make it possible to help families like Jennifer and her children.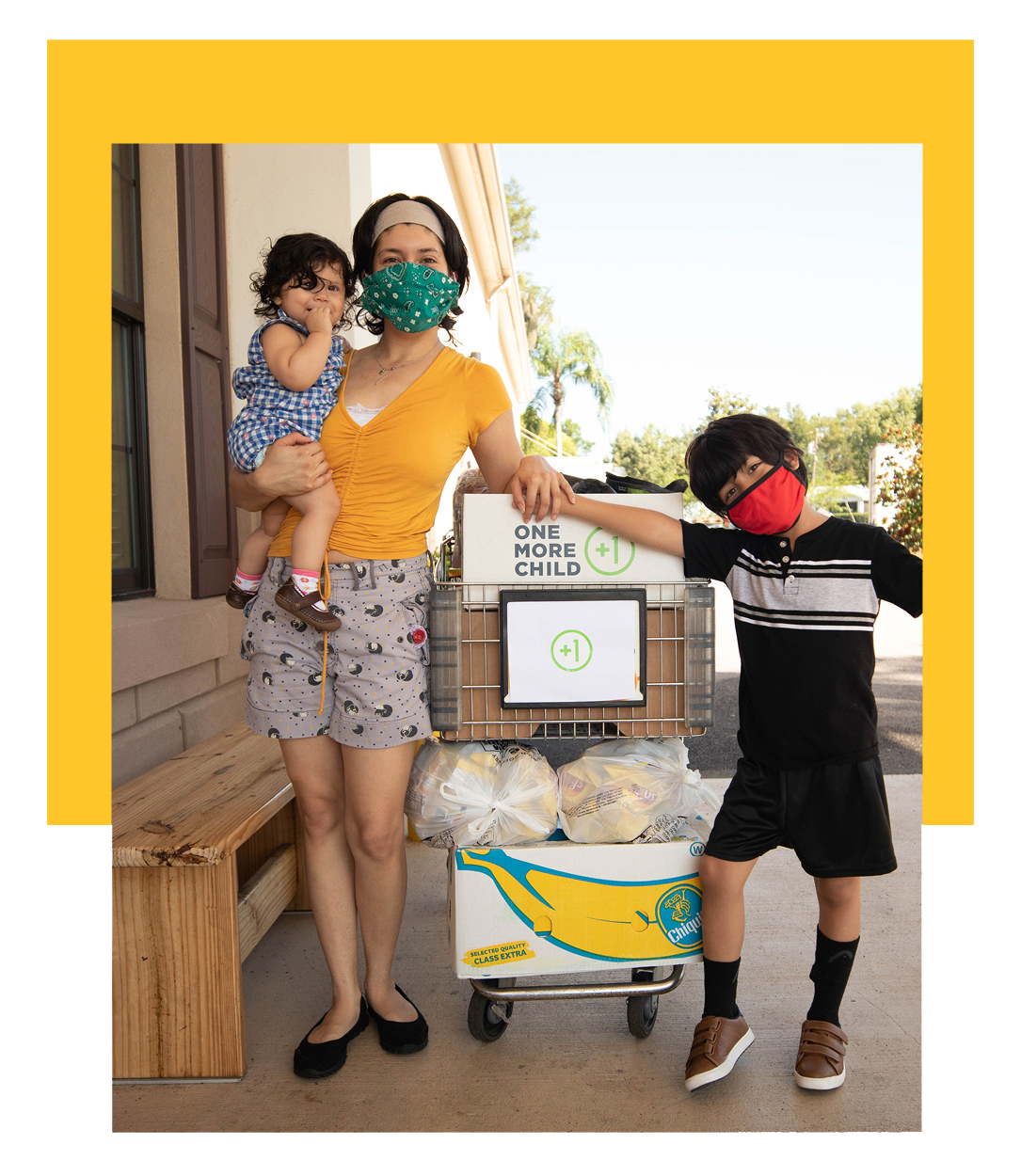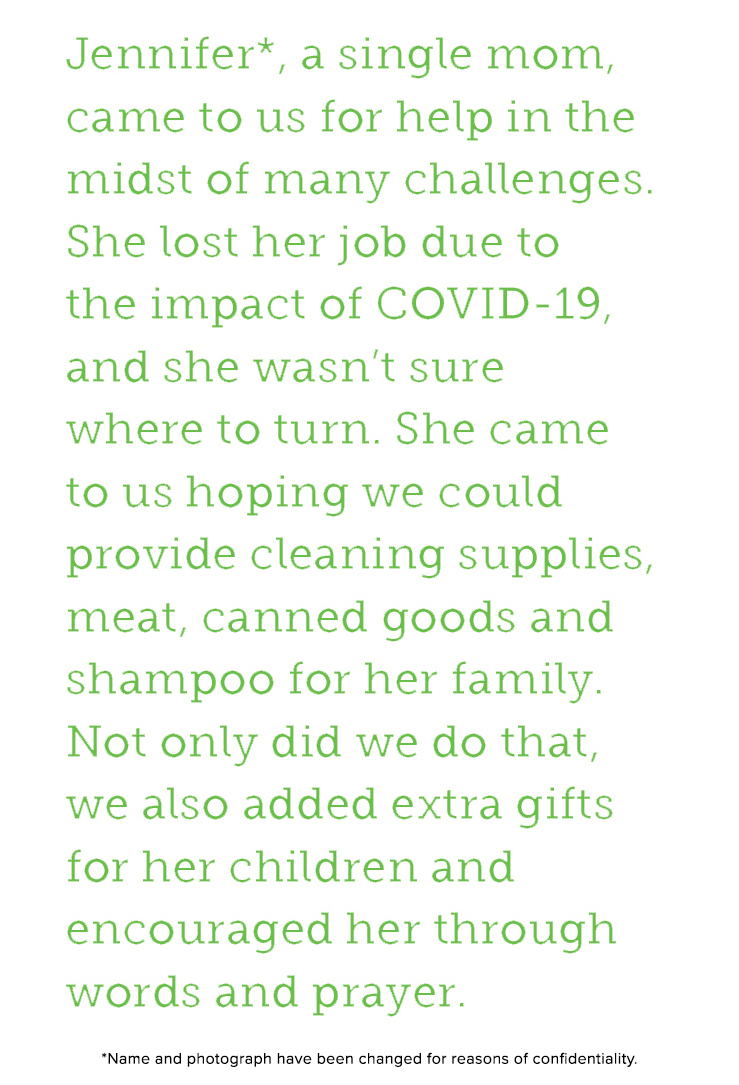 When you sponsor, you also receive benefits for you or your company.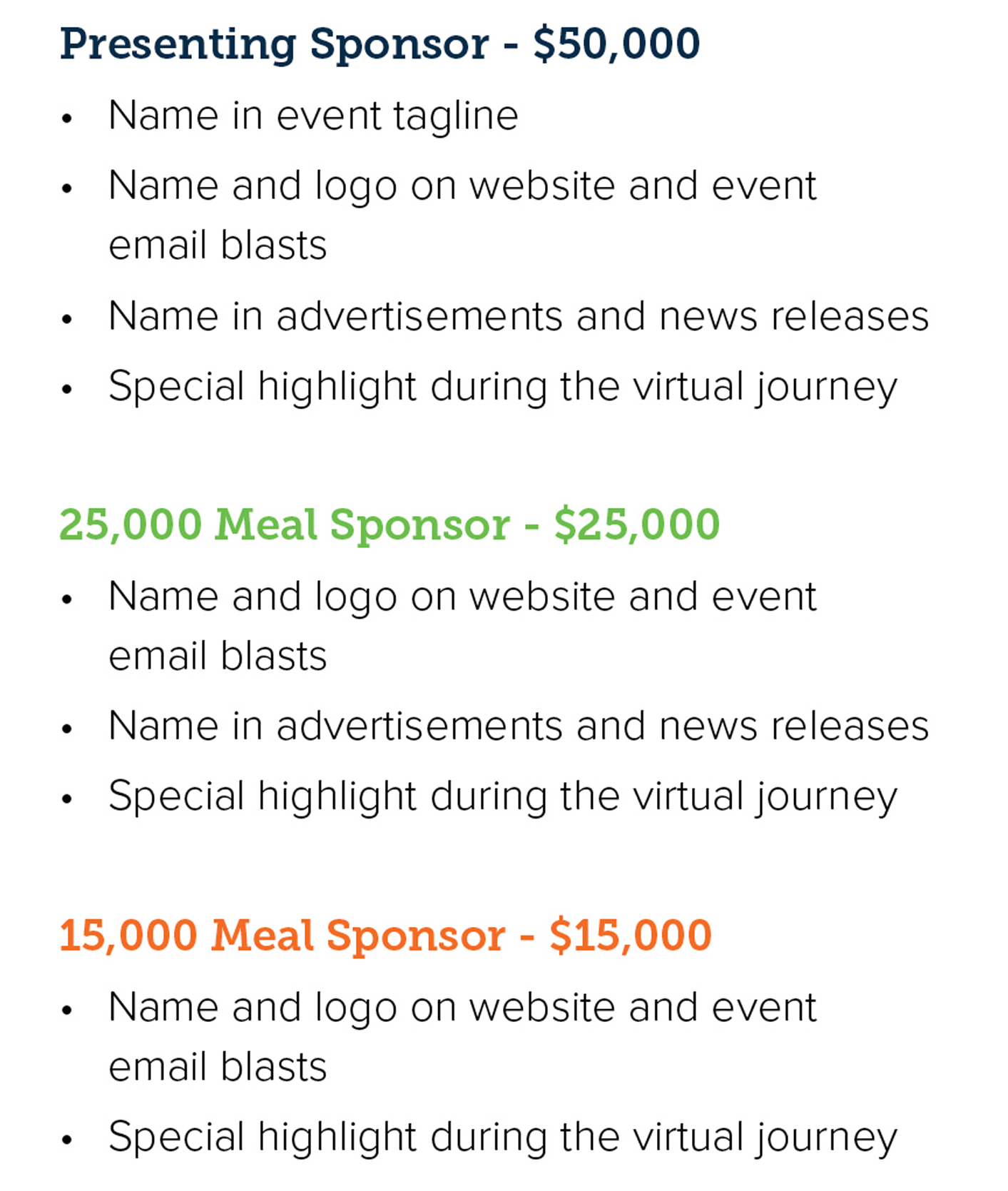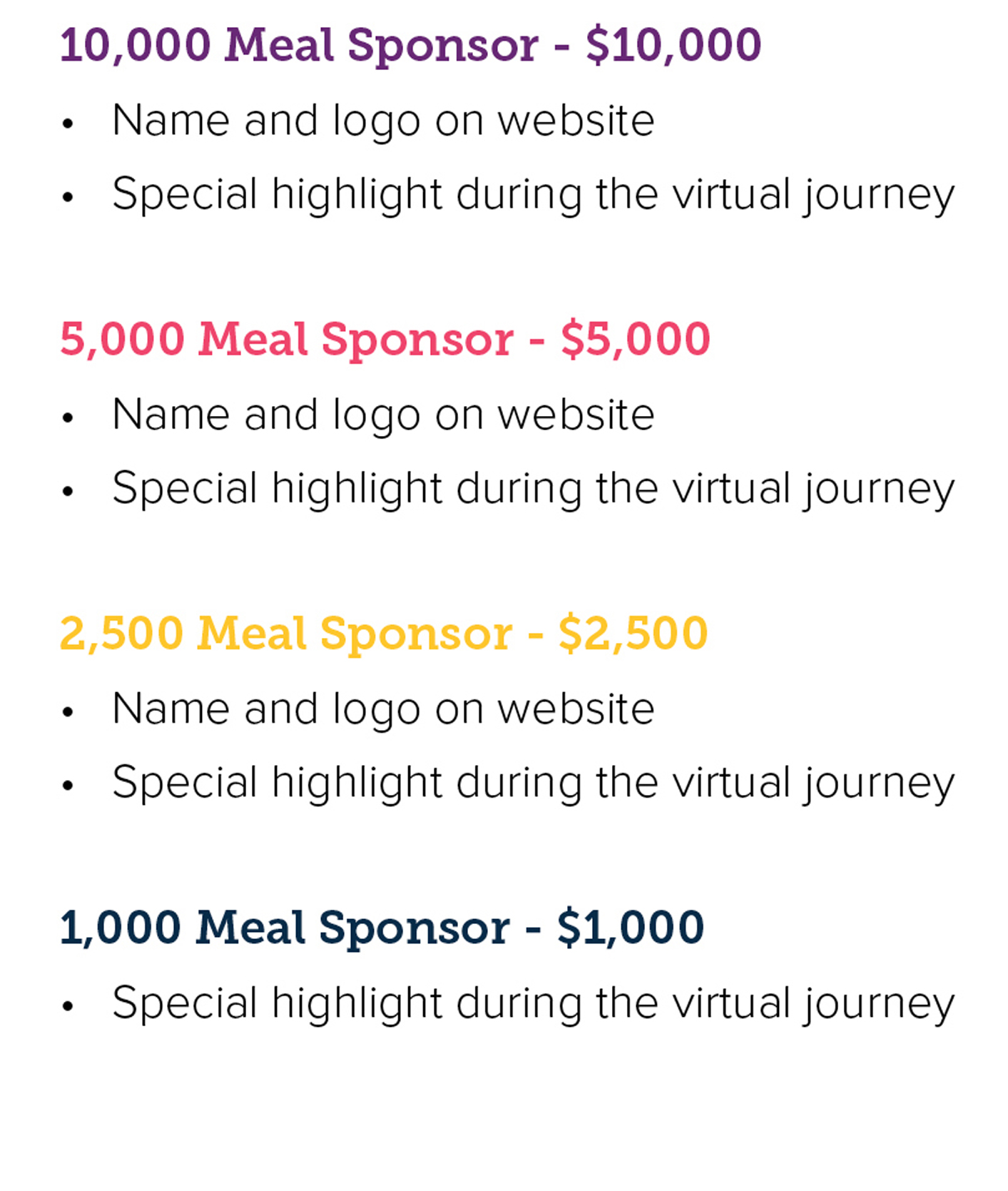 Help us collect ONE MILLION MEALS for children and families.