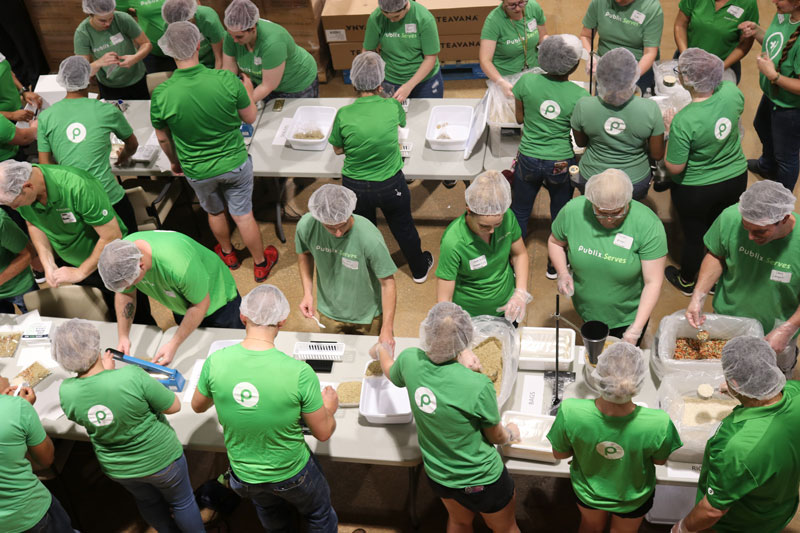 When you provide food for a hungry child or hungry family you set the table for life-giving relationships and opportunities to share the love of Christ.
An event in which volunteers coordinate the assembly-line packaging of nutritious, ready-made meals that are delivered to children and families struggling with hunger. We bring the music, set the scene for community-building camaraderie and create an experience you won't forget and children's lives will be transformed by!
Anyone! Church groups, businesses, civic groups, sports teams – everyone is welcome! Wherever people have a heart to fight hunger, we are just an email or phone call away to help meet that need!
At your church or workplace, or at one of our locations. You round up the people and sign the contract and we will help take care of the logistics!
I'm ready to pack meals to change lives.
What now?
It's as simple as 1-2-3
Fill out the Sign Up form
Determine how many meals you want to pack
Complete the agreement, and we will provide you with everything you need for your Meal Packing event
SIGN UP TODAY