Written by: Anita S.
Our team just arrived back home from an incredible trip to Nicaragua.  We saw so many prayers answered in the short time we were there.  God is truly working in this place!  For most of us, this was our first trip back to Nicaragua in almost two years due to political unrest.  We were so anxious to see our friends and receive updates on their lives. During our visit, we worked with two main ministries, the Samuelito program, which serves children and families in Managua, and Hogar Senil, a nursing home which serves many residents who do not have families to care for them.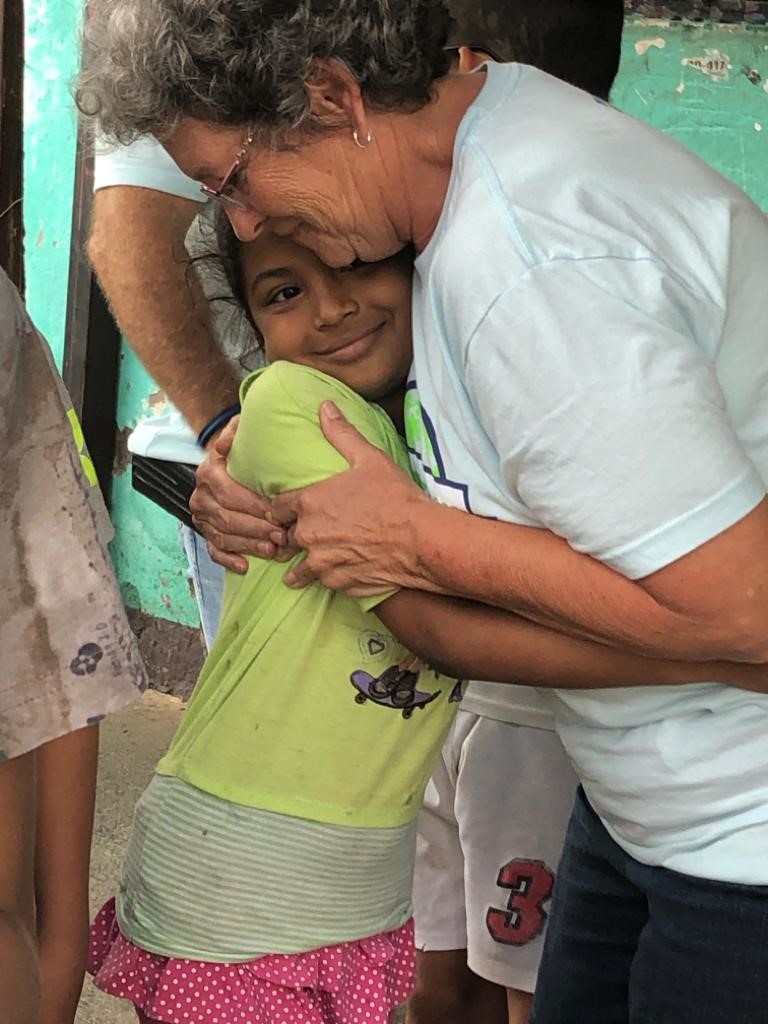 During our stay, we visited several neighborhoods in Managua.  We prayed for the families of sponsored children and spent time encouraging them. We prayed over the sick and for safety in dangerous neighborhoods. We were able to visit families that are new to the Samuelito program and pray that God would provide sponsors for these dear children.  We saw several people accept Christ as their Savior during these visits. It was such a blessing to see how God is transforming lives as they trust Him to lead and guide their families.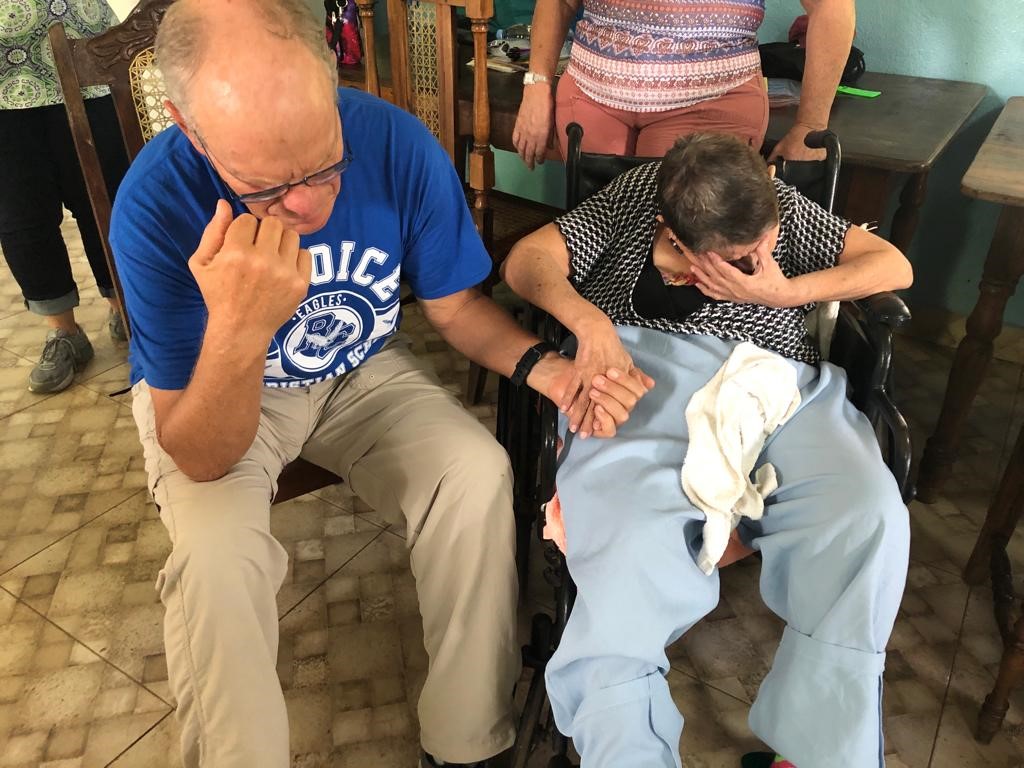 On Friday, we met with the children of the Samuelito program and had a time of teaching and discipleship. Our group leader was able to share a gospel message, and we all shared the message that God placed on our hearts – we are brothers and sisters in Christ no matter where we live.  We all have challenges in our lives and need to Lord to guide us and provide for us.  The presence of the Holy Spirit could be felt throughout our time together because God gave us each a similar message to share even without planning our message as a group. In addition to the lesson, we were able to serve the children a hot meal. For many, this may be their only hot meal for the week.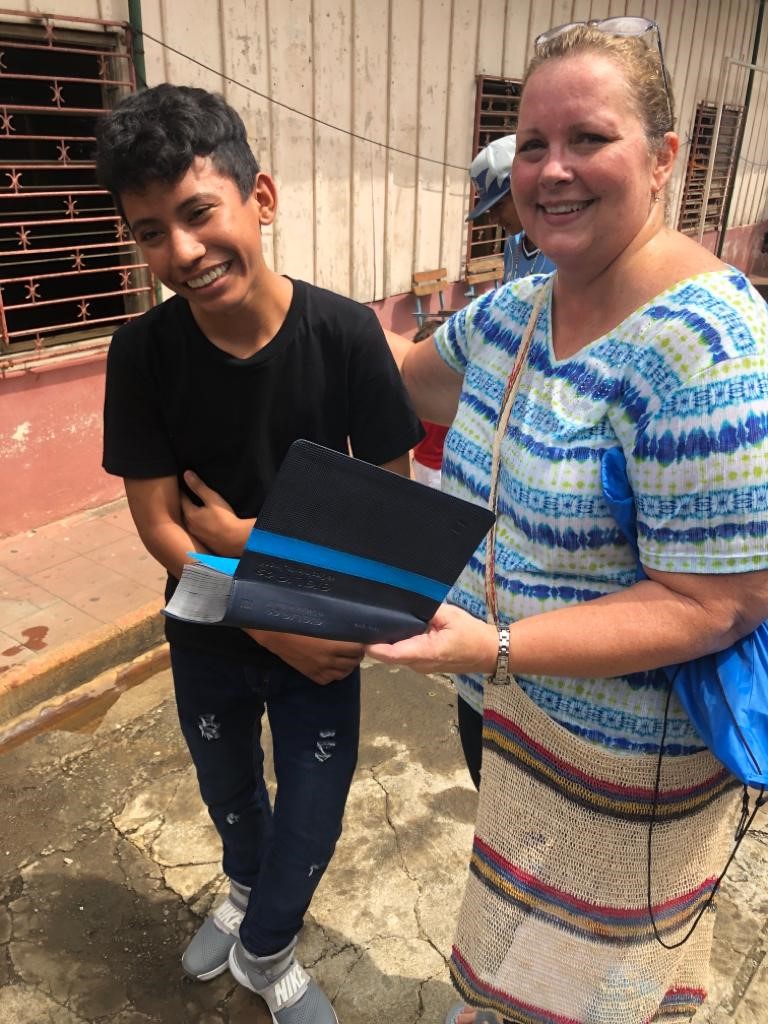 On Saturday, we met with the children and parents in the Samuelito program and again shared our hearts and the love of Christ with them.  At least 7 people came forward for salvation, most being parents and grandparents.  We had a brief time to share our hearts with them and took prayer requests for health and healing, for salvation of family members, for parents to have wisdom in raising their children, and for children to be obedient and to study in school.  We were able to participate in the distribution of food baskets providing basic staples for their families.  Many of our team members have been a part of this program for years, and we are seeing evidence that by feeding these families, not only are we providing physical bread, but the Bread of Life in Jesus Christ.  God is moving in these homes, and we trust in His word that, when Christ enters the home, lives will be changed for the better.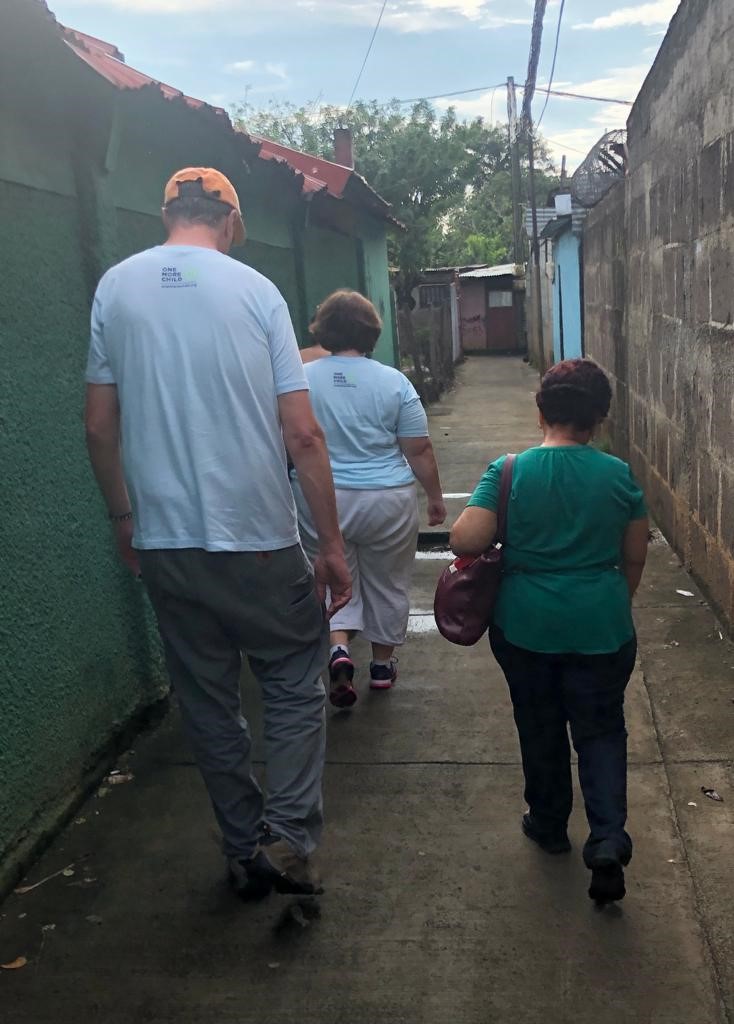 At Hogar Senil, we were able to share the gospel with the residents and many of the workers.  It was such a blessing to hear the testimonies of many residents of their faith in Christ. They stood up and shared with each other in a way that we have not witnessed before. What an encouragement to all who were there! We played games, did a few crafts, sang songs and had sweet conversations with many residents and workers.  Some of the men in our group were able to change lightbulbs and do some basic maintenance to help make tasks easier for the workers.  We were sad to discover that some residents had passed onto glory, but we were joyful to see old friends. Many of these residents do not have family members visiting them, so they are lonely and desire hugs and human touch. On Sunday, we delivered a van full of food, personal care products, cleaning products and other much needed supplies. There was so much joy to provide these small gifts of love to the residents and staff.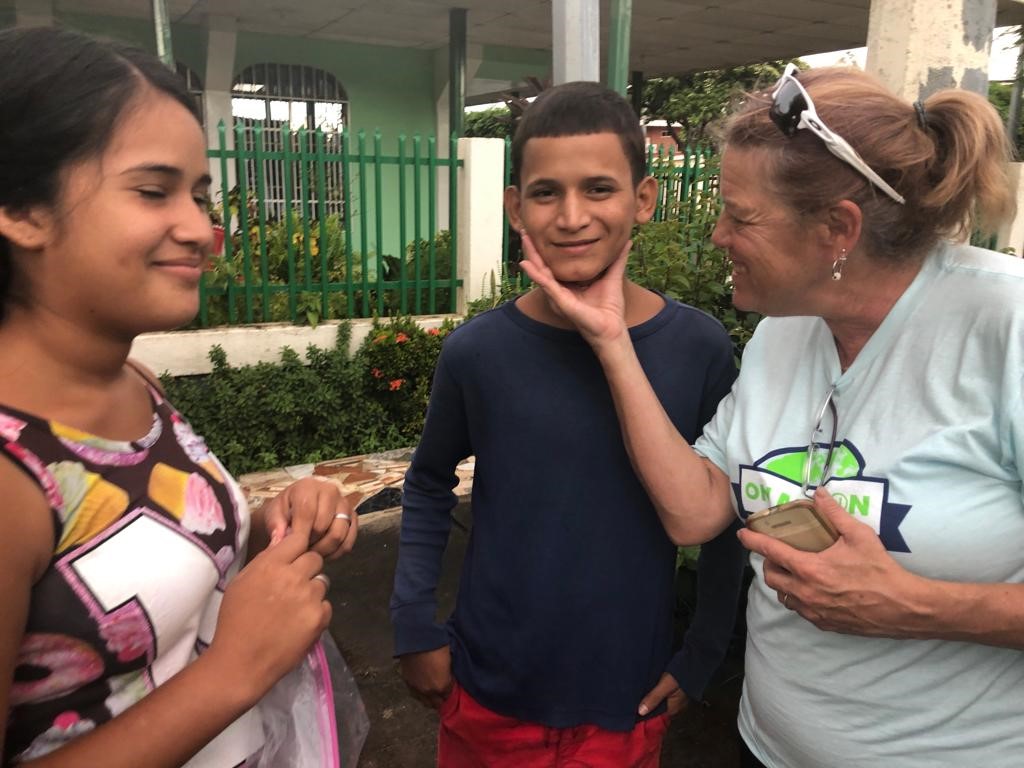 After almost 2 years of praying that we could return to Nicaragua, God was so faithful to answer our prayers.  Sometimes we need a reminder to not take opportunities for granted, and perhaps this was a reminder to our team that it is God who provides, not us. Blessings rained down upon all of us as we trusted God to lead the way.  Our job is just to be His hands and feet and to follow His leadership.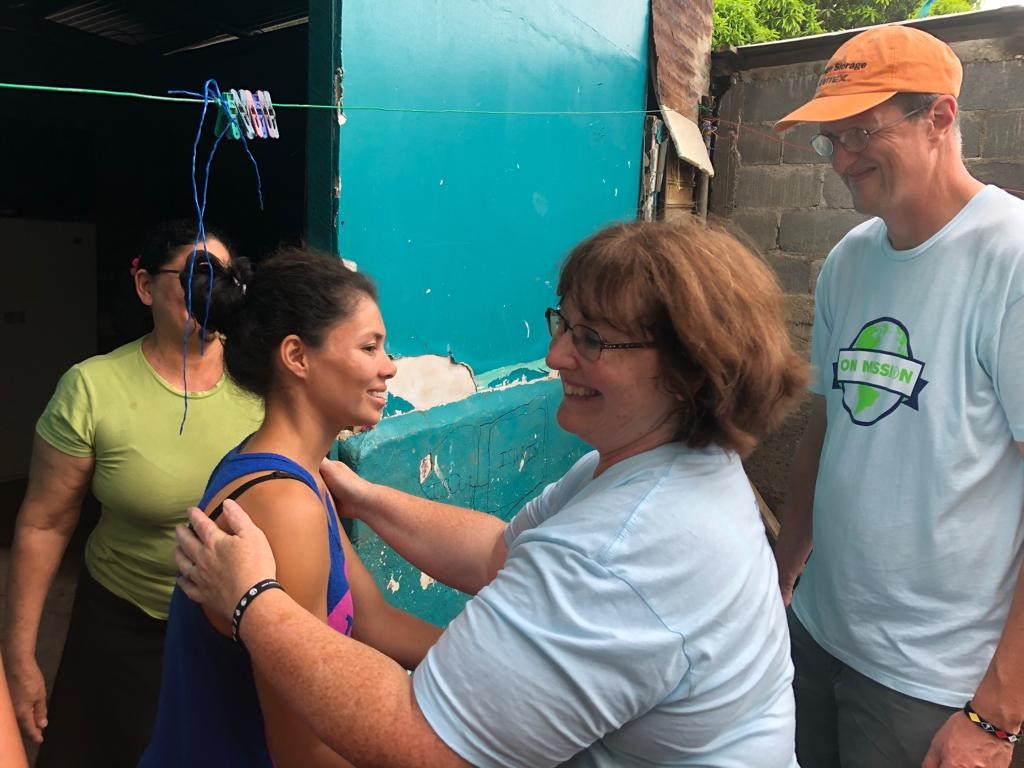 If you have never been on a mission trip, perhaps God is touching your heart to go.  Pray that God will lead you to the mission field He is calling you to.  He tells us to GO. Not just some of us, but ALL of us, whether it is to our own neighborhood or across the world. Yes, it can be intimidating and will push us out of our comfort zone, but there is something uniquely beautiful about being obedient to Him. Step out in faith. Do the hard thing. Not only will you bless others, but you will be blessed in return.