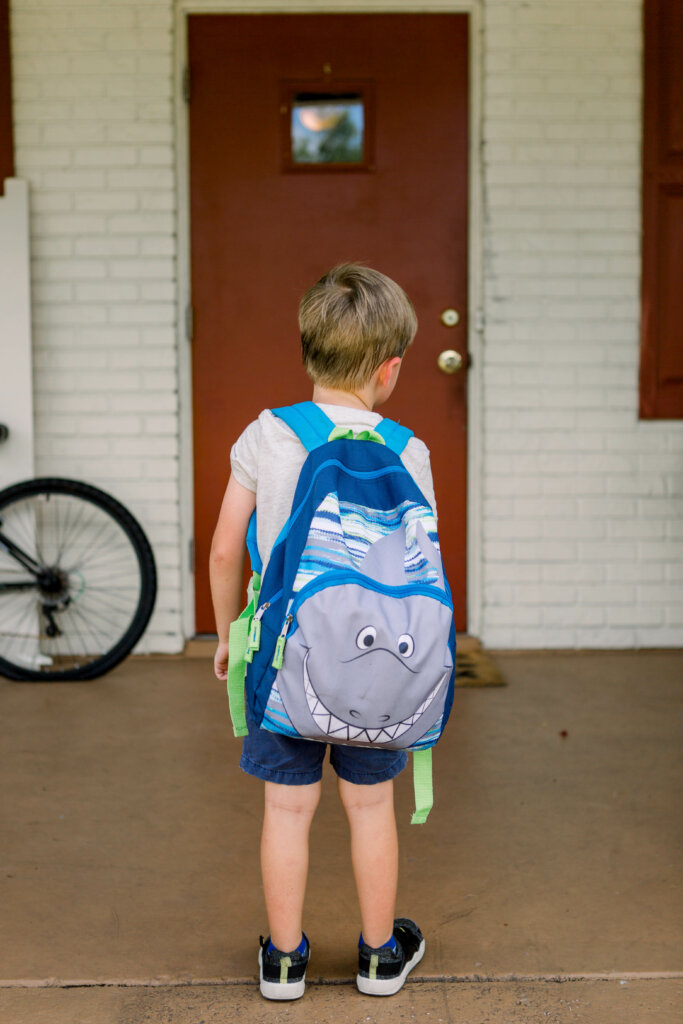 Curtiss*, like many other students at Sulphur Springs K-8 Community School, struggled to find food to fill his belly over the weekend. He had trouble managing his diabetes due to food insecurity and the constant need to eat food to keep his blood sugar regulated. You can only imagine how difficult it was for him to focus in school.
Through One More Child's Backpack Meals, Curtiss now receives food every Friday for the weekend which allows him to come to school on Monday with his belly full and his mind ready to engage and learn.
Curtiss is no longer insulin dependent, and the food we provide him has helped him regulate his blood sugar.
Philip Whitten, our Director of Child Hunger and Engagement, recently met Curtiss on a Friday when food was being delivered to the school.
Curtiss shared with Philip, "Not only do I get the chance to eat at home on the weekend, every day when I need it there is a snack in the resource room because of you!"
"With a big smile on his face he went back to class, and I believe he holds his head high knowing there is a God who loves him and a group of people that provide for him through this ministry," Philip said.
Philip shared with Curtiss why we do what we do and how we help other families through our Backpack Meals program.
1 in 7 children in America can empathize with Curtiss because they may not know where their next meal is coming from, and more than 11 million children in our country are struggling with hunger.
Thank you to everyone who has made our Backpack Meals program possible for amazing children like Curtiss.
*Actual name is changed for confidentiality purposes