Hey y'all! Hello from Kamonkoli, Uganda!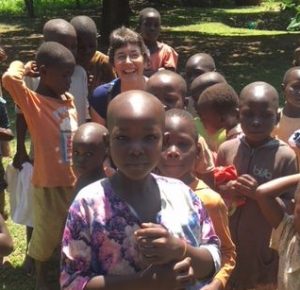 Our team has had an amazing week in Uganda! On Saturday our team shared the Parable of the Lost Sheep with our kids at Awana, reminding them that it is never too late to run back to our Savior whose arms are always open to His people. After Awana, we had our feeding program where we fed over 1,100 children! That means over 1,100 little bellies were filled with a meal that is often their biggest meal during the week. Our team worked so hard serving posho and beans, cutting bananas, washing dishes, helping little ones wash hands, and so much more. On Sunday, we taught about the wonderful story of Joseph and the Coat of Many Colors to our group of about 500 children at Sunday school, passed out stickers and sweets (candy), and coloring pages.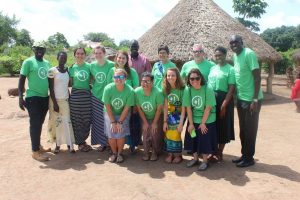 Time and time again, our team keeps sharing together about how blessed they are feeling. We come here to share with the local people, to serve in any way we can, to love them, and above all, to show them the love of Jesus Christ. With all of this, our team continues to end each day feeling as if they are the ones being served and blessed. Isn't that a wonderful representation of the body of Christ? Serving and blessing each other. If only this cycle would continue forever!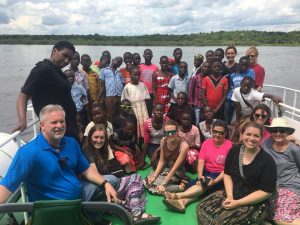 This is such a beautiful country with beautiful people that are so much like us. Just people yearning to find and love Jesus Christ. The way they love and serve one another has been such a powerful reminder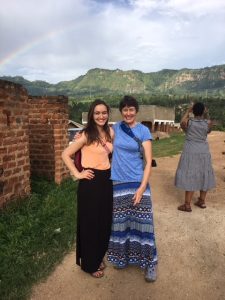 to all of us. It is only two days into our week here and these people are already teaching us so much about Christ! Our team has been finding so much joy in things as simple as a smile, a wave, or a hug. The love of Christ can truly speak across all nations, tribes, and tongues.
We cannot wait to continue serving God together!