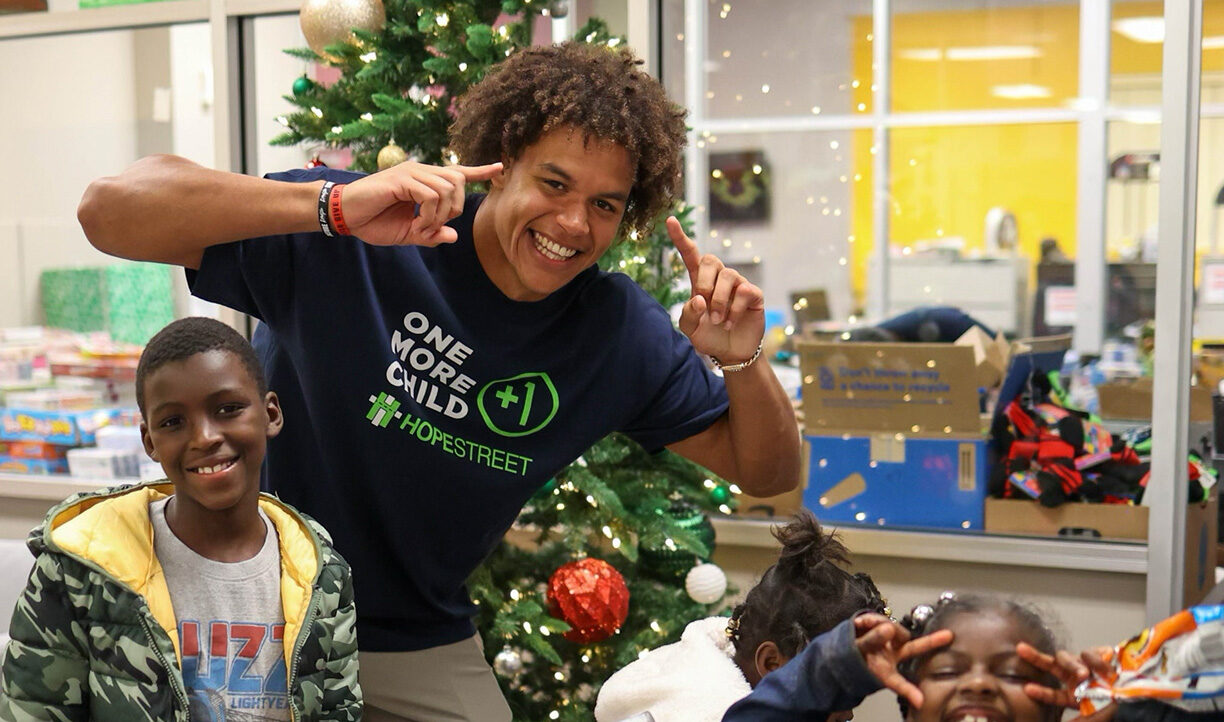 Picture this: It was Monday Dec. 19. Awe and wonder filled the George Bartholomew Center as nearly 50 children, their families, and a loving community of supporters gathered on a seemingly ordinary evening just before the glow of Christmas lights would brighten the night sky.  
It was no ordinary Monday. It was no ordinary, annual toy drive. One More Child's Operation Merry Christmas toy distribution event had finally arrived for children of struggling families in Tampa, FL. 
Generous churches, individuals, and businesses had donated toys and bikes, so on the night of the event, dozens of vulnerable children in struggling families could browse aisles filled with gifts awaiting their personal selection. 
Joe Tryon-Shoyinka, Tampa Bay Buccaneers' defensive end, was among the smiling faces of volunteers who joined in the celebration, helping children in struggling families select their perfect gift. 
"These gifts are more than just toys. They're reminders to each child and struggling family that they are valued and loved," said Dr. Jerry Haag, president and CEO of One More Child.  
Among Tryon-Shoyinka's captive audience as he helped distribute gifts throughout the night were members of the Hope Street Juvenile Justice Program, a mentorship initiative dedicated to transforming the lives of inner-city Tampa youth, as well as survivors of trafficking.
Many of these children and youth were accompanied by single mothers, relieved to see their children's arms stacked with gifts during the tough holiday season. 
Tryon-Shoyinka knows first-hand how hard it is for single mothers to provide for their children—especially during this time of year because he was raised by a single mother, Andrea Tryon. His presence amplifies One More Child's Single Moms Program, which provides food, clothing, and other essential resources to help struggling moms on their journey to self-sufficiency. 
One More Child is proud to partner with Joe Tryon-Shoyinka and the many supporters who made Operation Merry Christmas a success. Join them in making a difference for single moms in our Single Moms Community Program by visiting onemorechild.org/momstrong.