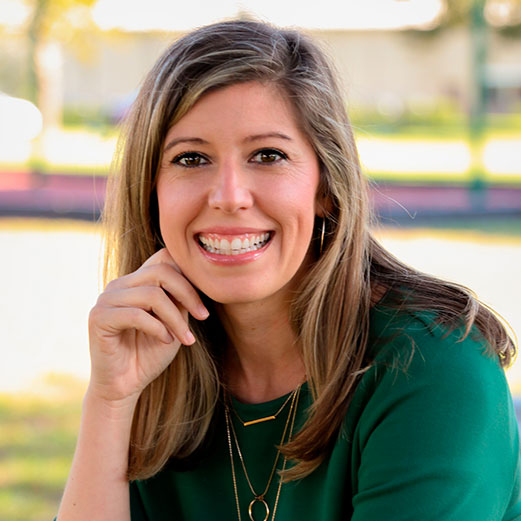 Jodi Domangue
Executive Director of Single Moms
Jodi has been with One More Child since 2014 and currently oversees the operations for One More Child Single Moms. 
Jodi is passionate about serving vulnerable children and families. She began serving at the Department of Children and Families where she investigated child abuse within families and institutions and became a human trafficking specialist. Since joining One More Child, Jodi has played a pivotal role in launching One More Child's Anti Trafficking program to include both the safe home and mobile teams. Under Jodi's leadership, our Anti Trafficking services and expertise have been able to impact human trafficking survivors in a multitude of areas across the state of Florida. She has also shared her expertise in community collaboration, trauma competency, and self-care around the state of Florida and nationally. Jodi has also served in the One More Child Foster Care program leading the launch of our services in the Tampa Bay area and overseeing our operations in the Bradenton and Sarasota areas.
Jodi earned bachelor degrees in psychology and criminology and a master's degree in criminology from Florida State University. She has received several recognitions for her work from Governor Rick Scott and also is a One More Child, Heart of Excellence award winner for her work within the organization. Jodi has personally experienced Christ's redeeming love as a former single mother. She is grateful to share both her personal and professional experiences to encourage communities to come alongside single moms and their children. Jodi married her husband Jarod in 2018 and has a son, Layton.  They are members of Arise Church in Brandon. Jodi finds joy reading, running, traveling, and spending time with her family.