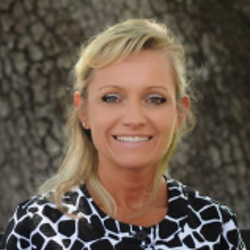 Melissa Poole
Executive Director of Foster Care Ministries
Melissa Poole serves as the Executive Director of Foster Care Ministries for One More Child (OMC). She has been with OMC for more than 11 years, previously serving as the North Florida Administrator and the Director of Community Ministries.
Melissa has been a Certified Behavior Analyst in the state of Florida since 1993 and has also been a Licensed Mental Health Counselor in the state of Florida since 1995. She is also a qualified supervisor for counselors seeking licensure. Melissa has more than 20 years experience working with children, youth and families in crisis and has received specialized training in trauma-informed care as well as infant mental health.
Melissa is a member of Chets Creek Church and volunteers in the preschool ministry. She has been married to Ray Poole since 1991 and has a daughter and stepson, Hannah and Blake, along with two grandsons and one granddaughter, Addison Colton and Kennedy.
Melissa is available to speak on the following topics: Foster care, trauma-informed care (effects of abuse and neglect on children/youth), infant mental health, discipline/behavior modification and emotional and spiritual needs of children.