When Robert, 16, got in trouble with the law, his mom knew he needed people who would hold him accountable and show him how to become a more respectable young man.
Through our Hope for Young Men program at One More Child Hope Street, Robert learned tools to better deal with the temptations and challenges that he has encountered growing up in Sulphur Springs, a neighborhood in inner-city Tampa where juvenile arrest rates are high and households rarely have a father figure present.
"Our curriculum is called GROWN Man, and it strives to counteract the macho-man image that is so prevalent in our culture at times," said Tara Smith, Hope for Youth program coordinator. "It calls for teens to respect authority, own their actions, learn how to develop their character and ultimately be navigated by purpose."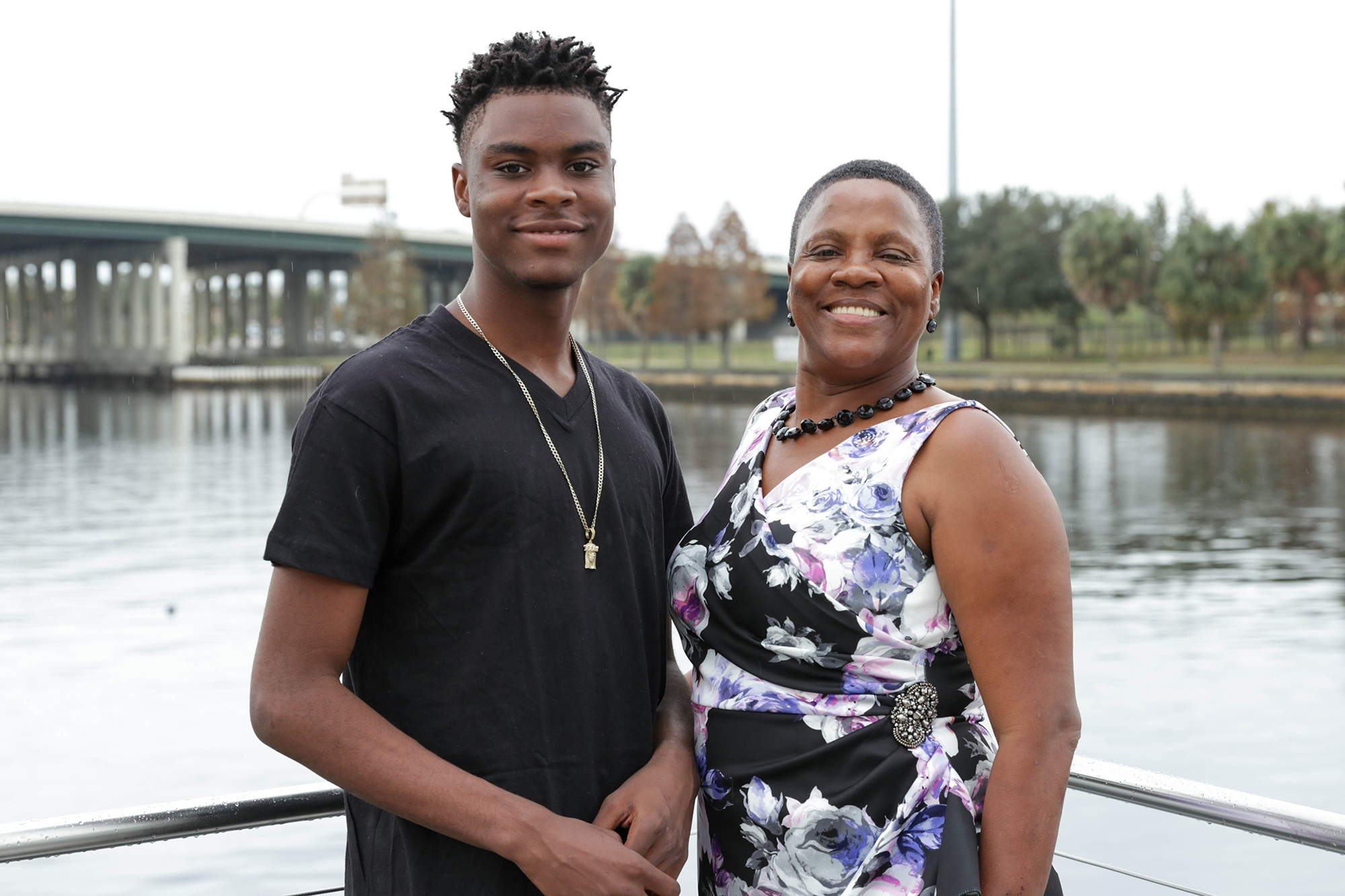 Robert barely spoke a word at the beginning of the 7-week course, but by the time he completed it, he could regularly be seen smiling as he talked with staff. Robert's mom, Marlene, who has lived in Sulphur Springs for nearly two decades, said her son is naturally intelligent, but it was important for him to hear from others that "there is more to life than getting into trouble," and there are people who genuinely care about you. "Sometimes you can live in a tough neighborhood and come out a genius. It's all about you staying focused and leaving trouble where trouble is at," she said.
After he completed the Hope for Young Men program, Robert gave back by volunteering dozens of hours of community service that included building bikes, putting together furniture and constructing shelves to help others in the community.
As a friendship between One More Child staff and Marlene developed, we saw the wholehearted devotion she gives her son, as well as other children and families in the neighborhood. Her love for Jesus and others in the midst of hardships – which included losing her job due to COVID-19 and her house being broken into – is an example of what motivates us all the more to see our vision for a new campus in Tampa come to fruition.
We are in the process of raising $17 million dollars to build a 25,000-square-foot warehouse, a recreational and youth facility, and eight paired villas (16 residences) for our single mothers and children. This will be constructed on beautiful acreage in Sulphur Springs, and it will be a major expansion of One More Child Hope Street. We are excited to be part of helping vulnerable children and struggling families in Tampa thrive, like never before.
"Our whole mission is to provide hope for families and to point them to the hope of a relationship with Jesus Christ," Tara said. "We are planting seeds. When children or teens go back home and talk to their parents about the program, we start to build relationships and are able to help the community better."
Marlene said she hopes for a day where "hard working people who want and need help" in Sulphur Springs will get it, and in turn, will bless others. "I can't say enough about One More Child," she said. "You can get ahold of people, even with COVID-19 going on, and you know they are there for you with a good conversation or helping Robert get something to eat; it's the small things that make One More Child a major impact."