New Smyrna Beach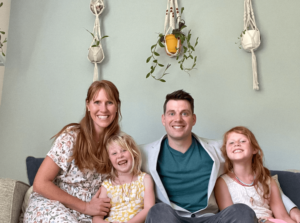 It all started with a one year old named *Abigail.
Connor and Heather Neigenfind became licensed in 2018 while Connor, who was now the lead pastor at his church, was the youth pastor. As the couple brought in one-year-old Lola, they knew they were called to invite this child's biological mom to church. The mom started coming to their church, and the mother and child were reunified in 2021 and now keep a relationship with the Neigenfinds.
Knowing they are called to help vulnerable children, foster care is a focus at the church Connor pastors, allowing the CompaCare program to be initiated in 2019. This program works to bring foster care awareness to the community through training.
The couple continues to listen to God's calling for their life and help their surrounding community.
Vote the Neigenfind family for 2022 Foster Parents of the Year!
Voting ends May 20 at 11:59 p.m. Maximum 10 votes per email.
VOTE