Largo
They humbly selflessly serve the children in their care and the neighbors around them.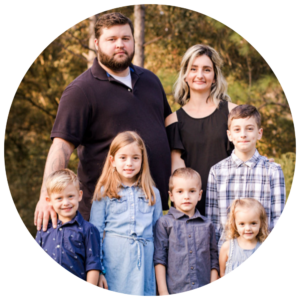 Brittany and Tristan Kennedy continue adding to their family one foster child at a time. The couple became licensed in 2020 and have fostered five children, taking in a range of ages from toddlers to teenagers.
With every child, they seek to keep siblings together and have an end goal of reunification. The first three children in the Kennedy home have all been reunified with biological parents because of the Kennedy's relationship and mentorship. 
Their impact continues to soar as Brittany has Bible studies at local coffee shops with the teenagers in their home, exuding Biblical truth and the love of Christ. The family continues to serve the Lord in all they do, and they care for vulnerable children well!
Vote the Kennedy family for 2022 Foster Parents of the Year!
Voting ends May 20 at 11:59 p.m. Maximum 10 votes per email.
VOTE