Pensacola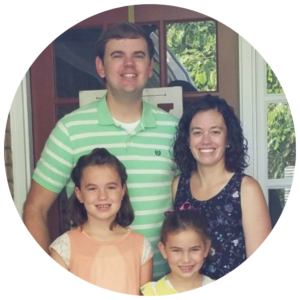 The couches are full, but the house is quiet. All attention is focused on the story being read from the pages of a devotional book. Bible stories fill the living room room as the family has their daily quiet time together. The Van Sant family lives every moment with their foster children with purpose, making every moment an opportunity for God's love to be known in their home.
The Van Sants have cared for nine children since receiving their license in 2021. During the past year of new challenges, the family looks to God's strength to help them endure struggles and hardships. A child never leaves the home without hearing words of affirmation filled with scripture.
They are motivated to share the Word of God to others, including biological families. Thankfully, Bible stories and devotions not only help the family pursue the love of Christ at home but also outwardly love others.
Vote the Van Sant family for 2022 Foster Parents of the Year!
Voting closes at 11:59 p.m. on May 20.
VOTE