Panama City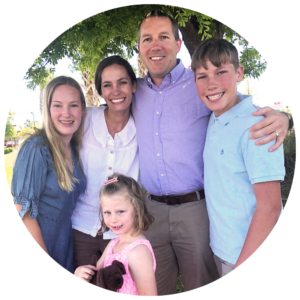 Their table is always full, but eight years of faithfulness will never slow down their hunger for God.  Erin and Jason Toole continue to fill each seat at their table with humility and faithfulness for what they are called to do.
The Toole family has been licensed with One More Child since 2014, adopting one of the 19 children they have had in their care. The Toole's devote their dinner table to being a place of  love and care – not only for their foster children but their children's biological family as well.  
"The Toole family does not only desire to be a safe place for the child to live, but somewhere where they can grow." 
As the Toole family continues to live obediently, they fulfill the calling the Lord placed on their lives many years ago. Foster care may not always be easy, but they can rest knowing that God, who sits at the head of their table, will always satisfy.
Vote the Toole family for 2022 Foster Parents of the Year!
Voting closes at 11:59 p.m. on May 20.
VOTE