Tallahassee
Ready and willing to jump into anything. Christine and Paul Peebles grasp every opportunity to show the love of Christ in all they do.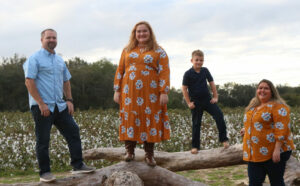 Love can be shown in the simplest ways, but the Peebles go above and beyond to show others that they are valued. From volunteering at One More Child to helping neighbors in their community, they make time to serve others and show Christ's love.
"Christine and Paul sincerely want every child they care for to know the unconditional love of Jesus, so they model it and live it." 
The family became licensed in 2018 and have cared for 14 children during that time. It is because they have experienced the love of Christ that they are able to evidently show it in all they do.
Vote the Peebles family for 2022 Foster Parents of the Year!
Voting ends May 20 at 11:59 p.m. Maximum 10 votes per email.
VOTE