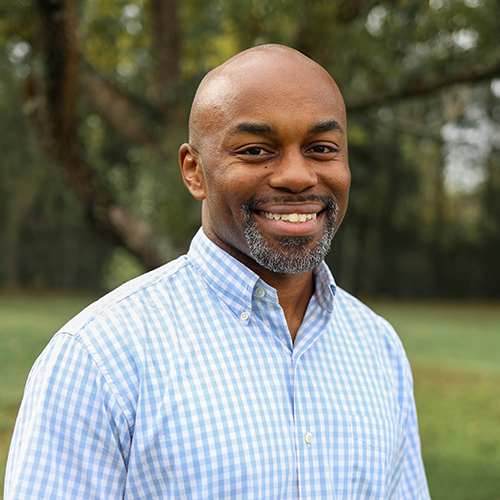 Raymond Allen
Executive Director of Initiatives and Volunteers
Ray Allen serves as the Executive Director of Initiatives and Volunteers for One More Child. In his role, he provides the vision and leadership to ensure that we are cultivating experiences that promote best practices, serving opportunities, and meaningful engagements. He creates opportunities for individuals and churches to support our programs around the globe, as well as engage vulnerable children and struggling families in their local communities.
Before One More Child, Ray worked in Higher Education for twenty years providing leadership in Student Affairs and teaching. His experience in Multicultural Affairs as well as Conduct Administration has provided him with a wide range of skills and abilities from conflict resolution, mentoring, and coaching, to motivational interviewing and team building.
He completed his master's degree in Ministerial Leadership at Southeastern University, is a Multi-Ethnic Leadership Development Institute (MELDI) alumnus, and holds certifications in Diversity and Inclusion from eCornell and Title IX from the Association of Title IX Administrators (ATIXA).
Ray loves spending time with his wife, Gwen, and their four kids. As the dad of three soccer players, most of their time is spent on the fields, but you might also catch him having dance battles with his youngest daughter. As a very active family, they can be found doing just about any and everything in Lakeland and surrounding communities.