Find out how you can make a direct impact on vulnerable children and struggling families this year!
LEARN MORE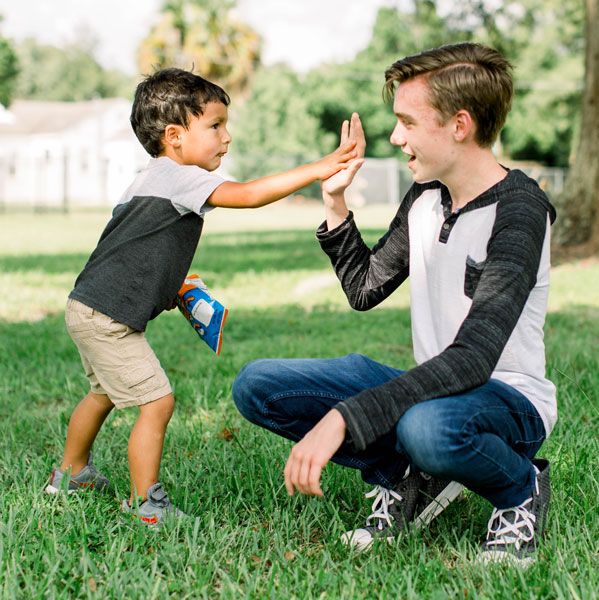 You can be a hero in the life of a hungry child, foster child, single mom or struggling family.
LEARN HOW
This is how we do everything we do.
One More Child brings hope to the whole family. Explore our services to see all the ways we help.
Our Mission
Her name is Marianna*, and
SHE IS ONE MORE CHILD
If you saw 3-year-old Mariana* earlier this year you would have noticed a colostomy bag at her side. Mariana needed several intensive surgeries due to sexual abuse suffered at the hands of her father before she was removed from her home.
Upon being medically cleared, Mariana was welcomed into the Sanchez* foster home, where her emotional trauma was immediately evident. She experienced regular night terrors and rarely spoke a word. She was afraid to ask for food or drink, but would whine softly when she was hungry or thirsty.
The Sanchez family was by her side as she processed her pain and slowly began to understand that they were not going to hurt her. In the midst of her healing process, Mariana began to speak more frequently, in both Spanish and English.
Once it became clear that termination of parental rights was likely, Mariana moved to a potential adoptive placement, the Carson* family, since the Sanchez family was not a pre-adoptive home.
The great thing about our network of incredible Christian families is that one family can pick up where another family leaves off in these situations.
The Carson family includes a school teacher mom and a pediatric ER nurse dad who immediately began reinforcing to Marianna that adults can be trustworthy and meet her needs every step of the way.
While regular visits to the doctors persist to ensure her long-term health, Mariana is developing physically, emotionally and socially on a daily basis.
Both families are part of Gospel-centered churches who have shown Mariana love throughout this past year, and the Carsons are excited about Mariana's love for Jesus and her hunger to know him more.
*Names changed to protect privacy
Your generosity can make a difference in the life of a child.
meals served to children and individuals
diapers provided to children in need
#ONEMORECHILD
KEEP CONNECTED