Since the opening of our first orphanage in 1904, One More Child has been honored to help meet the tangible, often basic needs of the children and families we encounter. Today, one way we do that is by partnering with organizations and individuals like you to battle child hunger.
This is a story about what happens when people get together to fight hunger and become heroes!
Veteran Difference Makers
On a sunny Saturday morning in August, the same day superhero enthusiasts donning capes converged at the nearby Comic Con event, a different kind of heroic effort unfolded in front of the University of Mary Hardin-Baylor's (UMHB) WW Walton Chapel.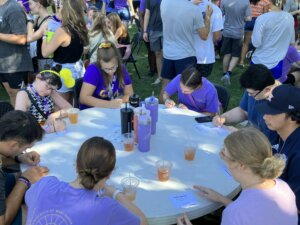 400 UMHB Crusaders (Cru) joined forces with One More Child to battle child hunger, packing 18,000 meals during the University's annual Welcome Week. The meals packed will benefit underprivileged students attending Title I schools in Bell County, Texas.
Welcome Week is a rite of passage for first-year students, introducing them to the unique UMHB campus culture that blends a little bit of fun and academics with a serious spiritual emphasis.
UMHB has a 178-year history of equipping students for purposeful lives that honor God. Hosting a One More Child Meal Packing event to welcome students aligns with the university's ongoing commitment to develop Kingdom-minded students.
"What better way to spend a Saturday morning than serving your community?" the University said in an official statement on Twitter.
The area spans nearly 200 miles and includes Morgan's Point Resort, part of Temple, and self-governing areas of Bell County along with UMHB and Temple College. 19 Belton Independent School District (ISD) campuses (elementary, middle, high school, and disciplinary alternative education programs) also call the area home.
Belton ISD Superintendent, Dr. Matt Smith, expressed gratitude in a tweet: "Super thankful for our @BeltonISD community partners!…The #BigRedCommunity knows what it means to be about #EACHandEVERYstudent, and we could not be more grateful! #GoCru."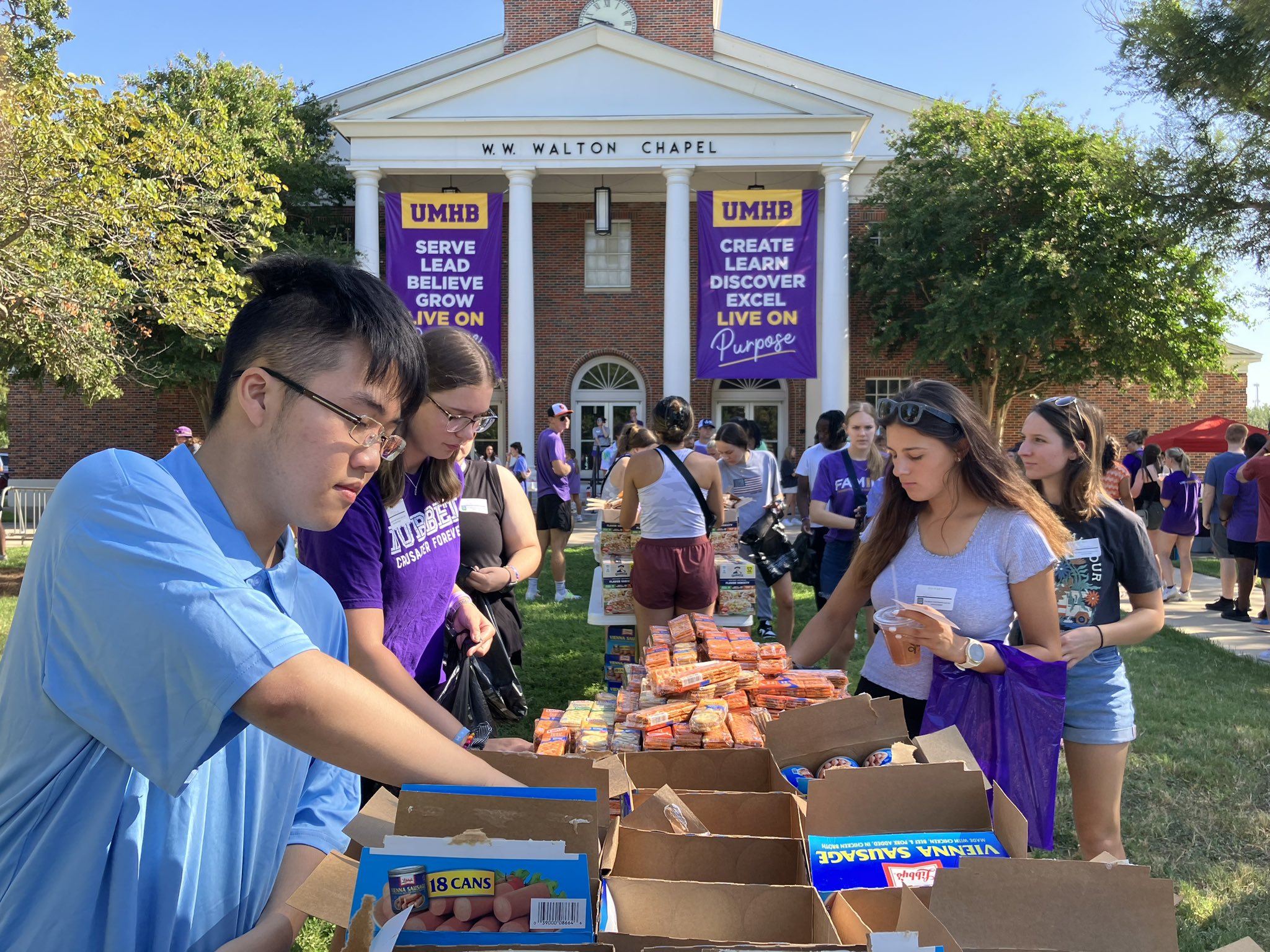 Belton ISD's "Big Red" vision is to empower learners to realize their dreams and enrich the community around them. However, the stark reality is that meeting a basic need such as food can serve as a barrier to achieving academic excellence.
According to Feeding America, more than 4 million people battle hunger in Texas, and 1.3 million of those are children. Data from the study also concluded 1 in 6 children in Texas faces hunger, with 53.4% of households receiving SNAP benefits having children.
One More Child constantly works to develop new relationships with organizations like UMHB to meet the urgent needs of vulnerable children and families. We found meeting the tangible needs of the hungry allows us to provide the hope that opens doors to making an eternal impact.
In the face of these staggering statistics, there is a resounding call to action. Child hunger is a challenge that can be tackled together, fostering life-changing relationships, and sharing the love of Christ. Opportunities to partner with One More Child's Every Child, Every City initiative to battle child hunger where you live include:
First, consider adopting a school by sponsoring the cost, packing, and delivering meals to a local school.
Second, host a meal packing event by organizing and funding a fun, one-time event to pack meals for hungry students.
One More Child was honored to partner with UMHB for their annual Welcome Week to create such a profound impact for Belton ISD students. Each of these 18,000 meals will serve as a powerful example of how communities can unite to combat child hunger, creating a brighter future for children just like those in Bell County, Texas.
Providing food for those in need is an opportunity to build life-changing relationships and share the love of Christ. But we cannot reach one more on our own – we need people like you. We need heroes!
Learn how to get involved to feed one more.