We Need Diapers
MORE THAN EVER
Ways you can help:
Churches, Organizations and Individuals can:
I've signed up! Now what?
We are so grateful you have decided to partner with One More Child to help make a difference! We want to equip you in every way possible to make your fundraiser a success!
DOWNLOAD DIAPER DRIVE RESOURCES
Looking to take your diaper drive to the next step?
Here are just three simple steps to starting a fundraiser through Facebook!
facebook.com/fundraisers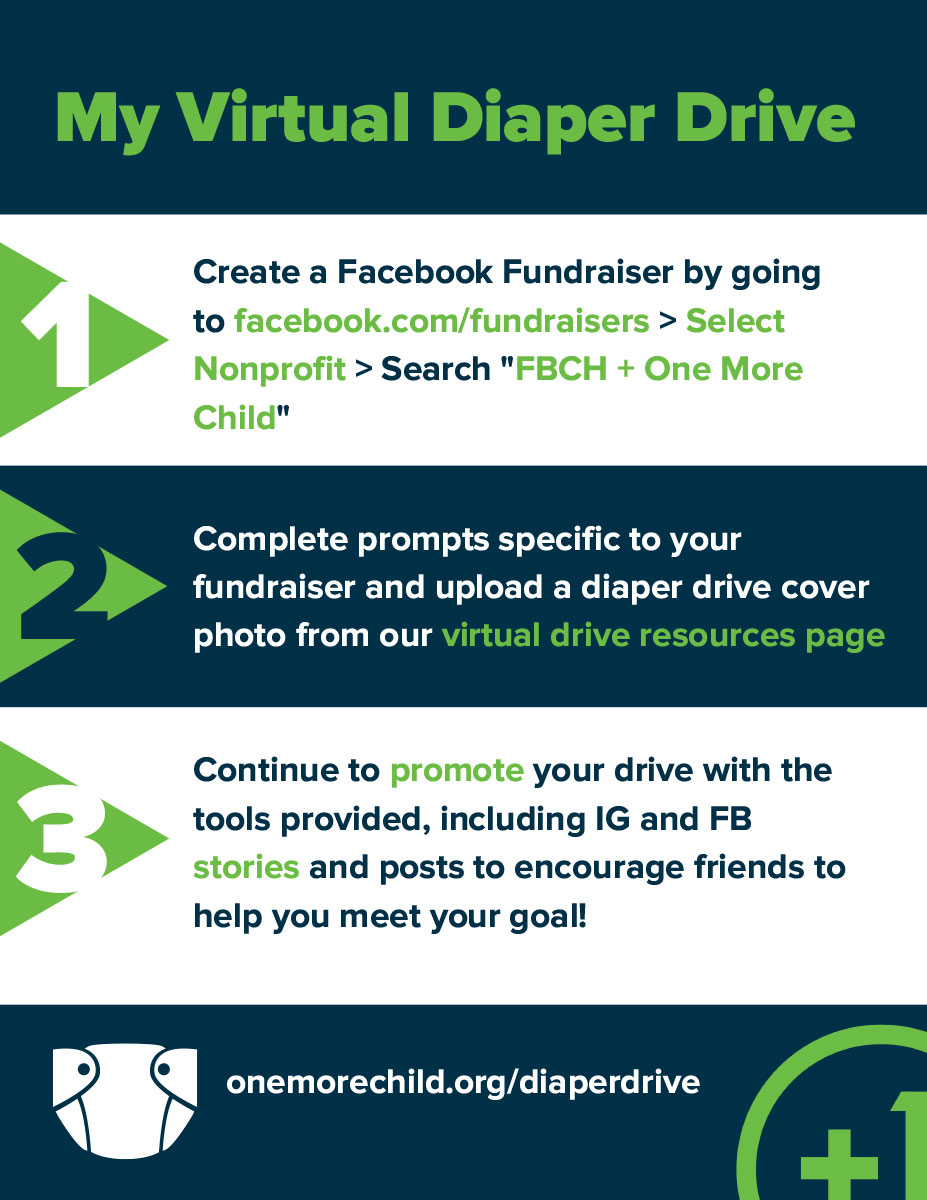 Diaper Drive Drop-off Locations
Thank you for your efforts to help us reach our goal! Please drop off your diapers at any of the following locations. Please contact the location directly if you have any questions regarding the diaper drop-off:
Brevard Baptist Association
Office
4235 U.S. Highway 1
Rockledge, FL 32955
Contact Info
321.631.0820
office@bbatoday.org 
Largo
Office – First Baptist Church of St. Petersburg
6559 126th Ave. N
Largo, FL 33773
Contact Info
727.507.3540
Largo.FL@FBCHomes.org
(*by appointment only)
Marianna
Office
2540 Lakeshore Dr.
Marianna, FL 32446
Contact Info
850.526.1044
Marianna.FL@FBCHomes.org
(*by appointment only)
Tampa
Office – First Baptist Church of Tampa
302 W. Kennedy Blvd.
Tampa, FL 33606
Contact Info
813.251.2425
Tampa.FL@FBCHomes.org