On Wednesday, Aug. 30, Hurricane Idalia made landfall on Florida's Gulf Coast as a Category 3 hurricane. With maximum sustained winds approaching 125 miles per hour, Idalia was the strongest hurricane to hit Florida's Big Bend region in more than a century. The storm caused flooding and left more than 400,000 homes and businesses in Florida, Georgia, and South Carolina without power.
Here is a recap of One More Child's Hurricane Idalia relief efforts.
One More Child's Response to Idalia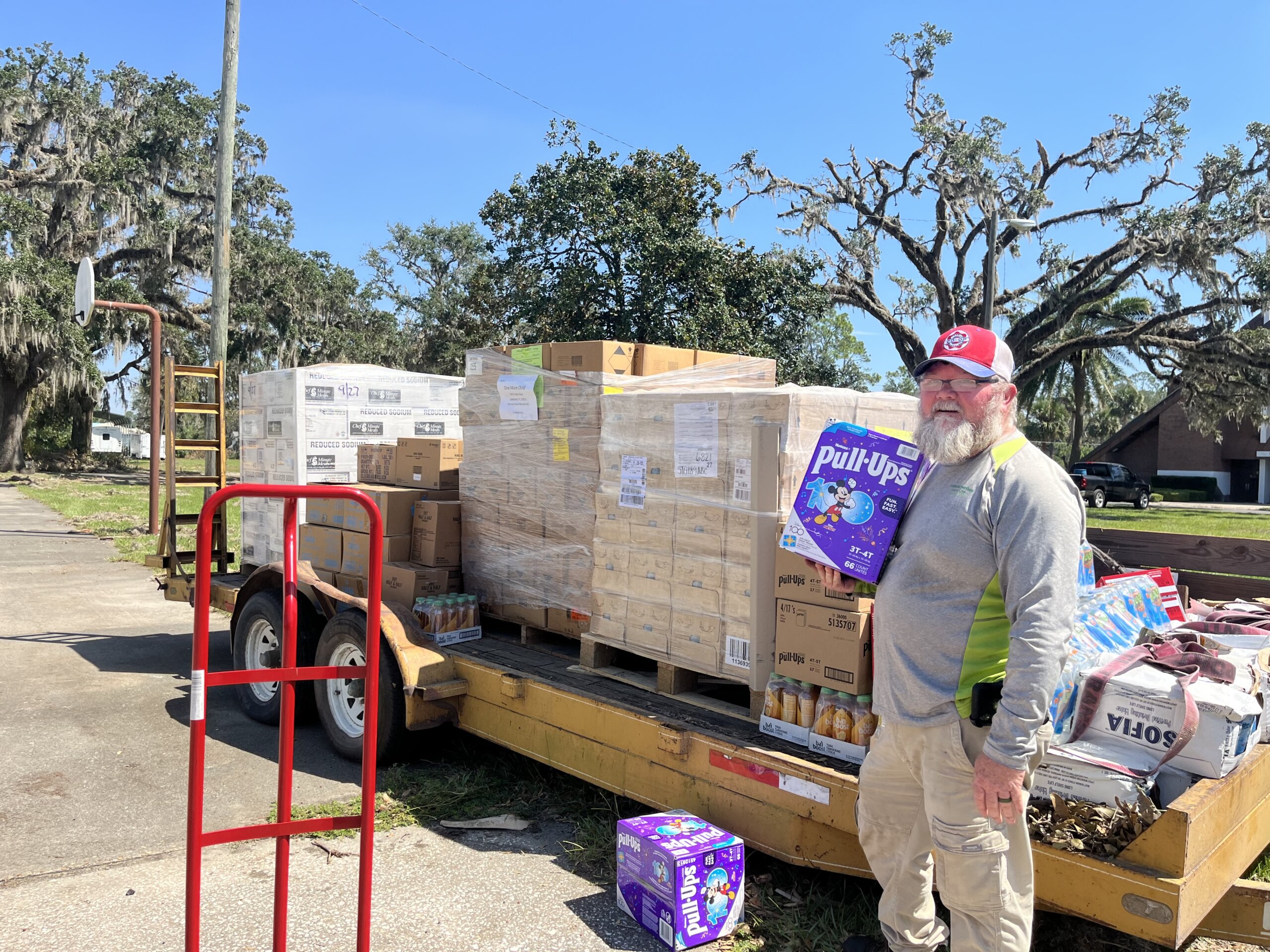 One More Child and seven corporate and ministry partners mobilized to meet the urgent needs of those affected by the storm. One More Child set up two separate distribution sites in Live Oak and Perry, both locations in the path of the storm. Strategically located 45 minutes away from each other, the distribution sites attracted people who drove for up to an hour for resources.
One More Child served 1,100 children and families impacted by Hurricane Idalia with 77,000 pounds of food, more than 25,000 diapers, and 40,000+ wipes.
Hurricane Idalia Recap: Live Oak, Florida
Sundy Goodnight, Senior Director of Partnerships for One More Child, served at First Baptist Live Oak on Sept. 1 and shared her experience on the ground:
"A family with five children came through, they are currently sleeping in their car at night, no electricity…," she recalled. "[The volunteers] gave them all COLD Gatorades; the children were so excited and thankful."
Of the 10,000+ diapers distributed in Live Oak alone, one recipient was a mother who arrived with a toddler in the back seat. Having soiled the last diaper she had, her son needed Pull-Ups immediately. With urgency in her voice to Goodnight, she confided, "He is 'messy' right now, and I need to change him right now." Drawing near the end of the supply after a robust showing of families in need, Goodnight was able to locate "ONE MORE pack" for the mother just before she left.
A Hispanic Pastor joined in and helped translate for the many Spanish families in need. He shared the Gospel with each person and invited them to church!
Goodnight met with a single mom of two young daughters joining Single Moms Community Program. With no power at home because of the storm and driving a car with no AC, the family was sleeping in a tent outside their home to stay cool in the extreme Florida heat. We were honored to load them up with a few ice-cold Gatorades, diapers, and food!
The Suwannee High School football team served their hearts out, handing out food, water, and diapers!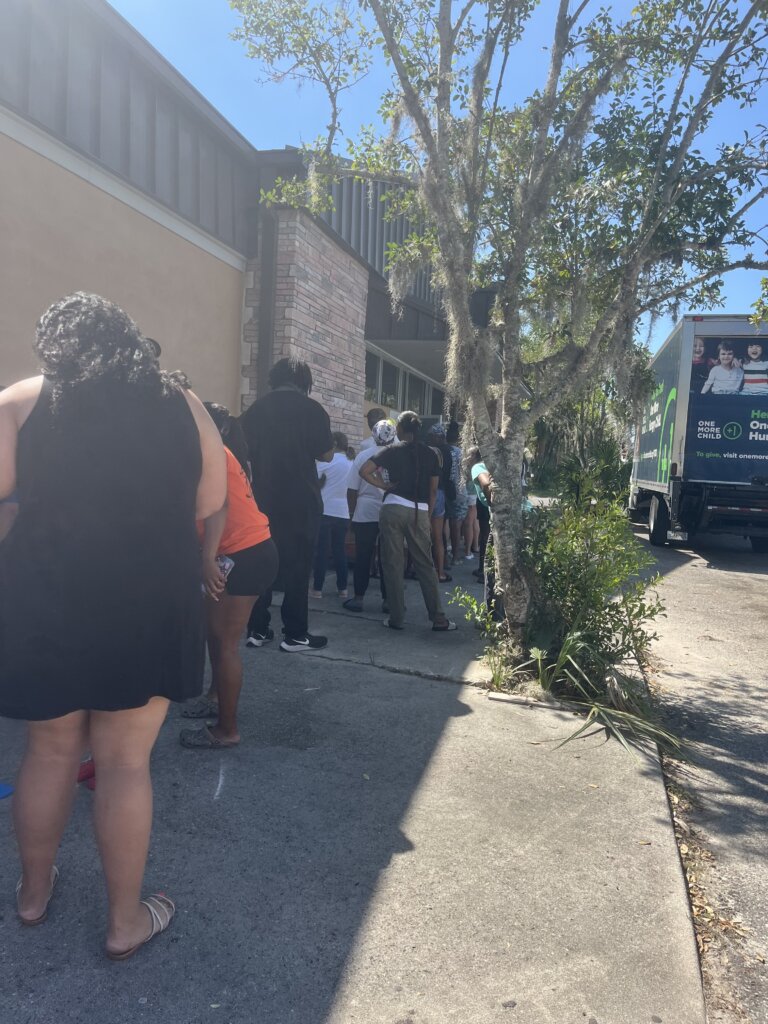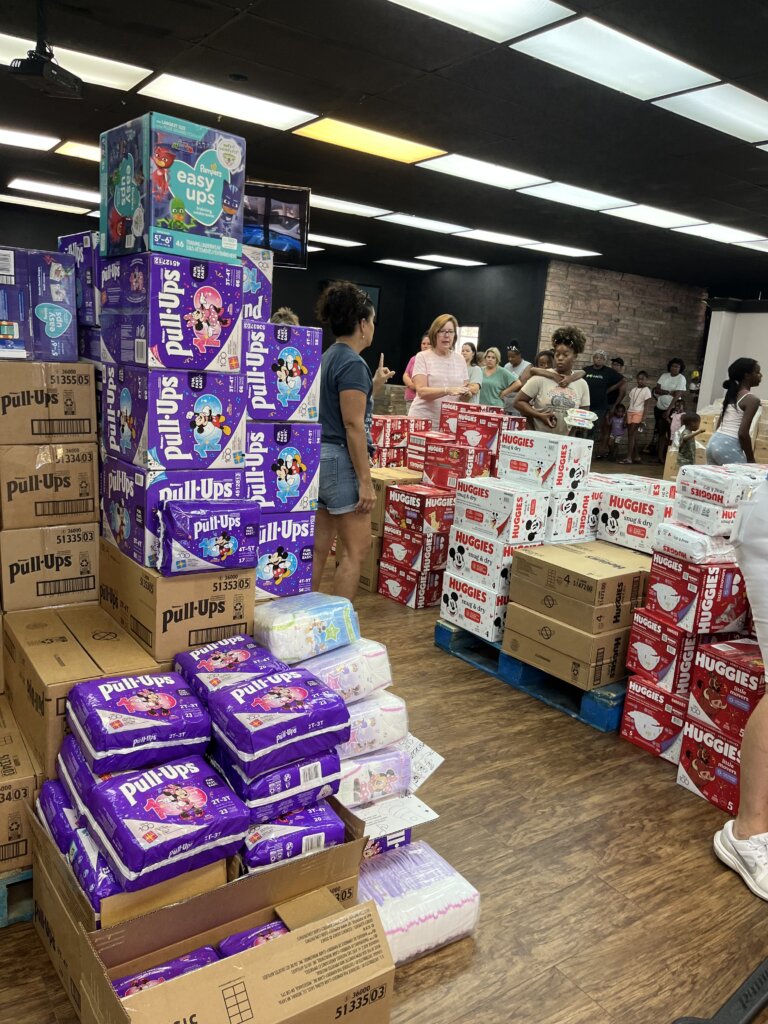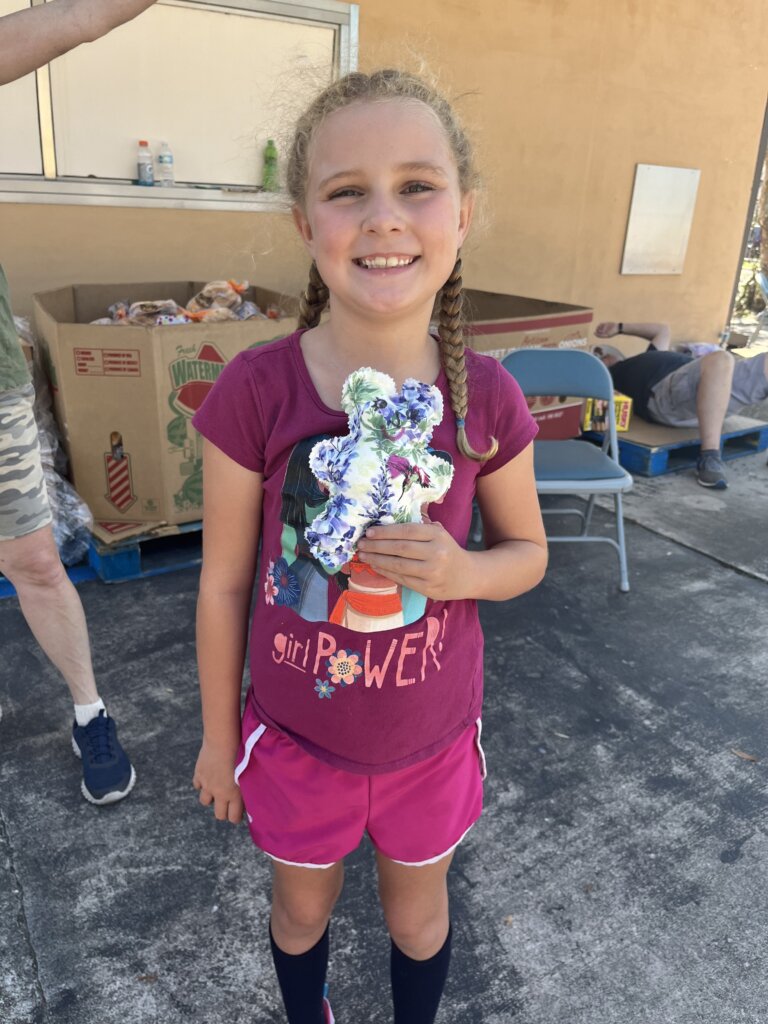 Hurricane Idalia Recap: Perry, Florida
Stories of compassion gathered from Perry include:
A grandmother caring for four of her grandchildren did not have power for days. We prayed for her situation and filled her car with food, diapers, and water. She was so thankful.
Another family waited more than an hour for diapers – the mother is expecting her third baby!
One lady came on behalf of a neighbor who needed cleaning buckets because her house was flooded. She lost everything – even her baby's clothes.
A couple came without power for six days was grateful to get it back on – only to lose it again! They collected items for their neighbors who did not have a car.
An individual from Dowling Park First Baptist drove 40 minutes with a trailer to load up basic necessities to distribute in his community. His area was without power for six days.
A daughter brought her elderly father, who was trapped in his house for days by fallen trees. One More Child provided food, water, and buckets!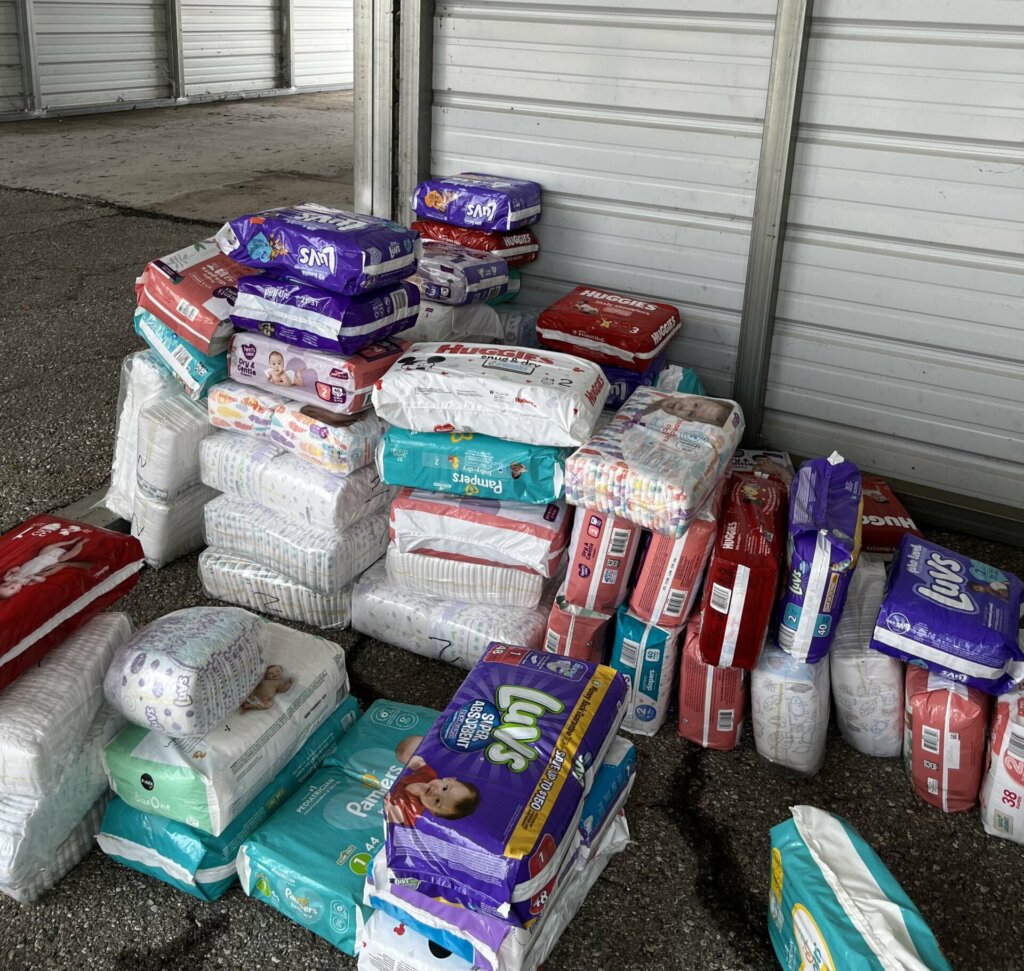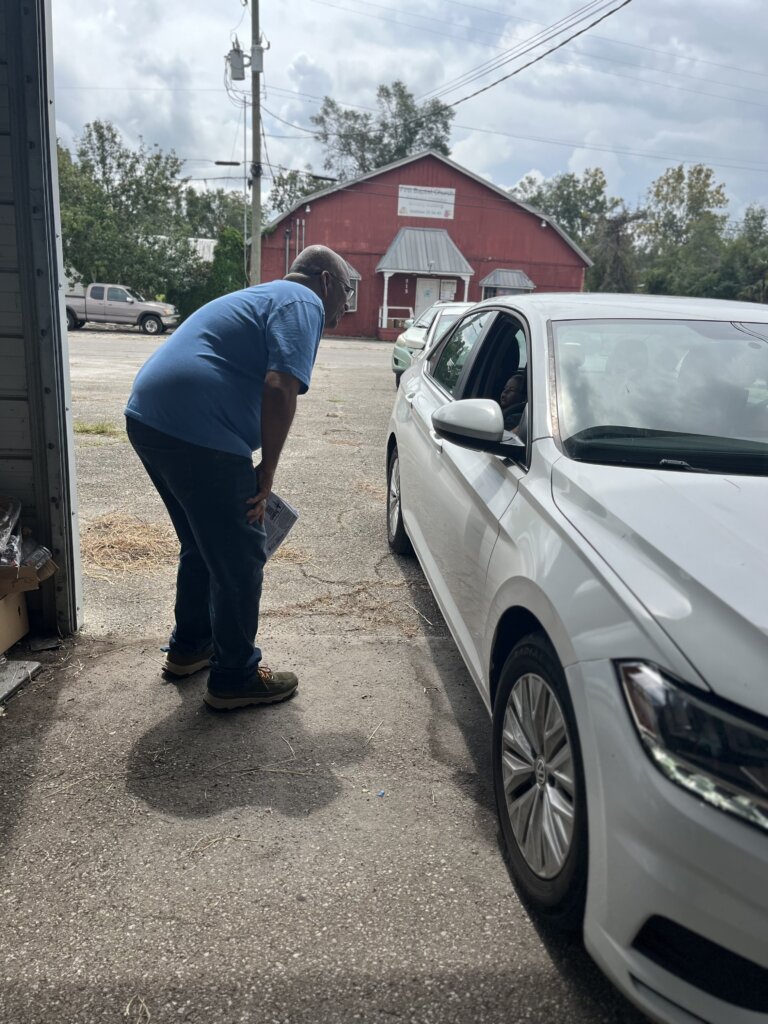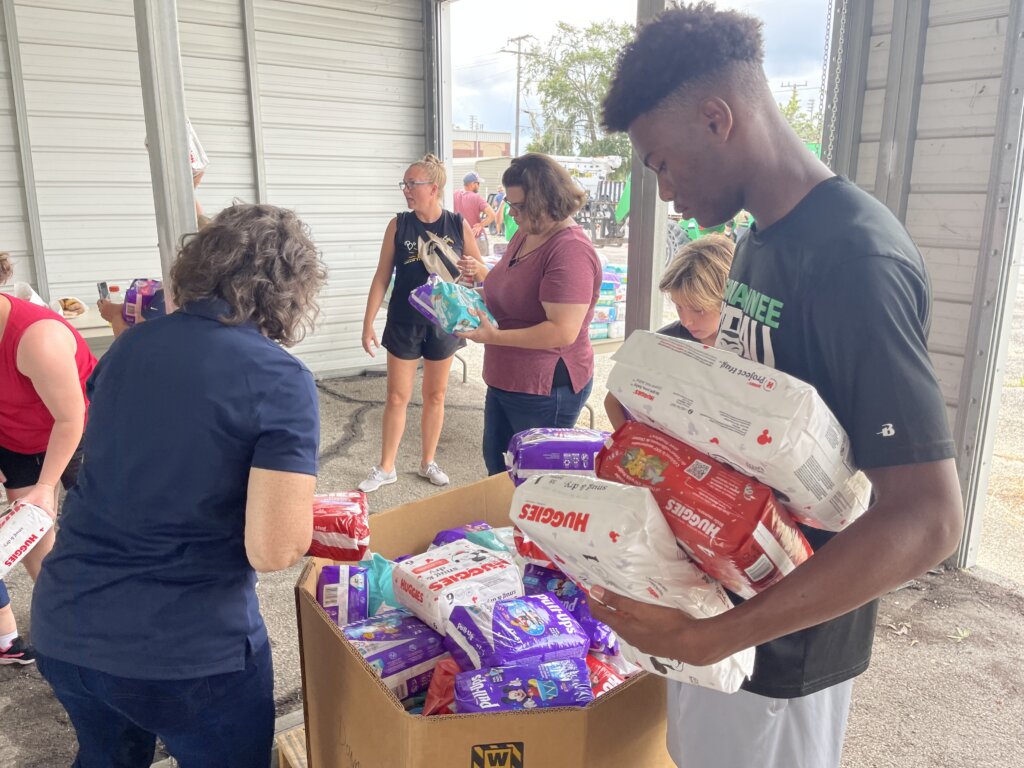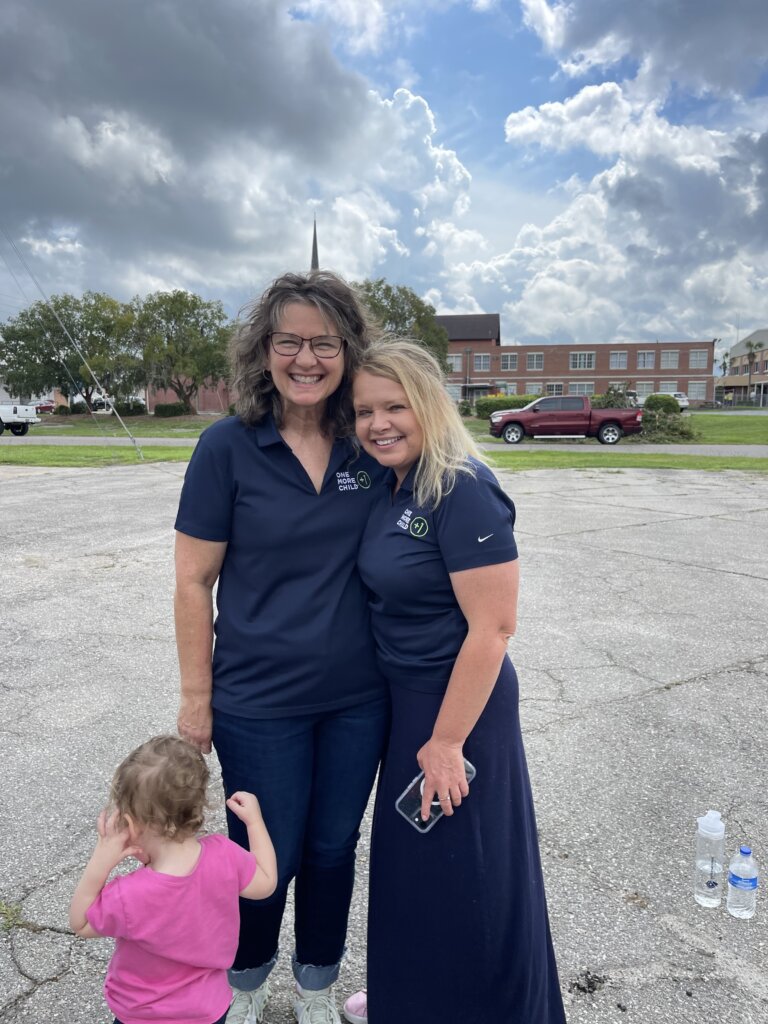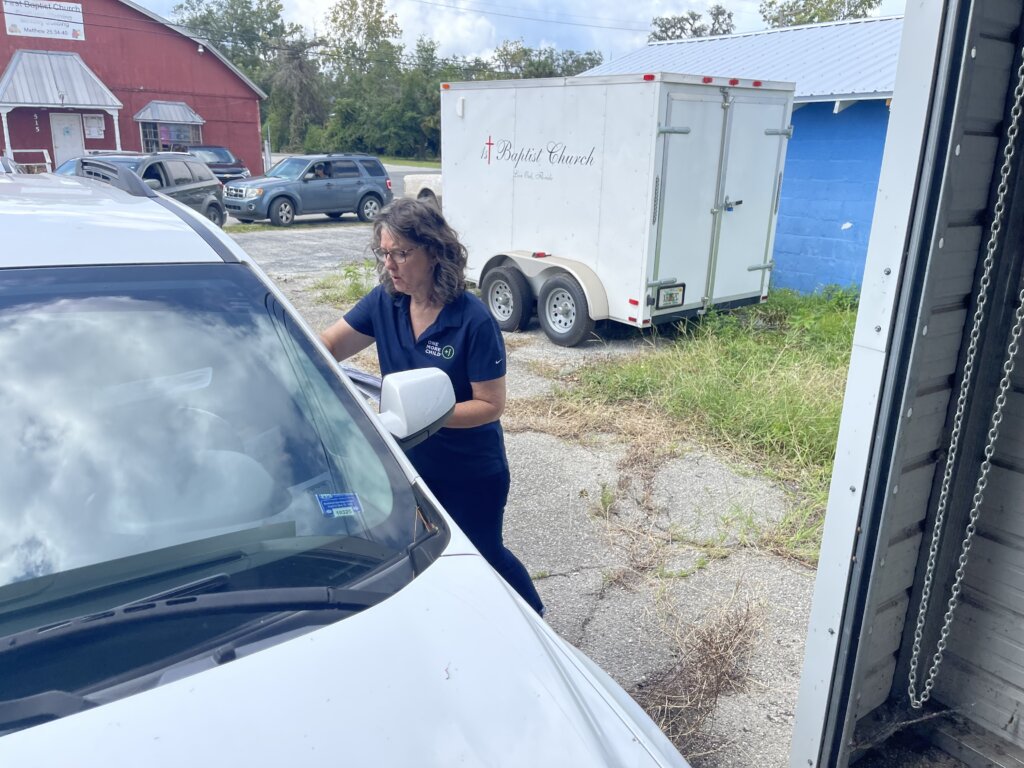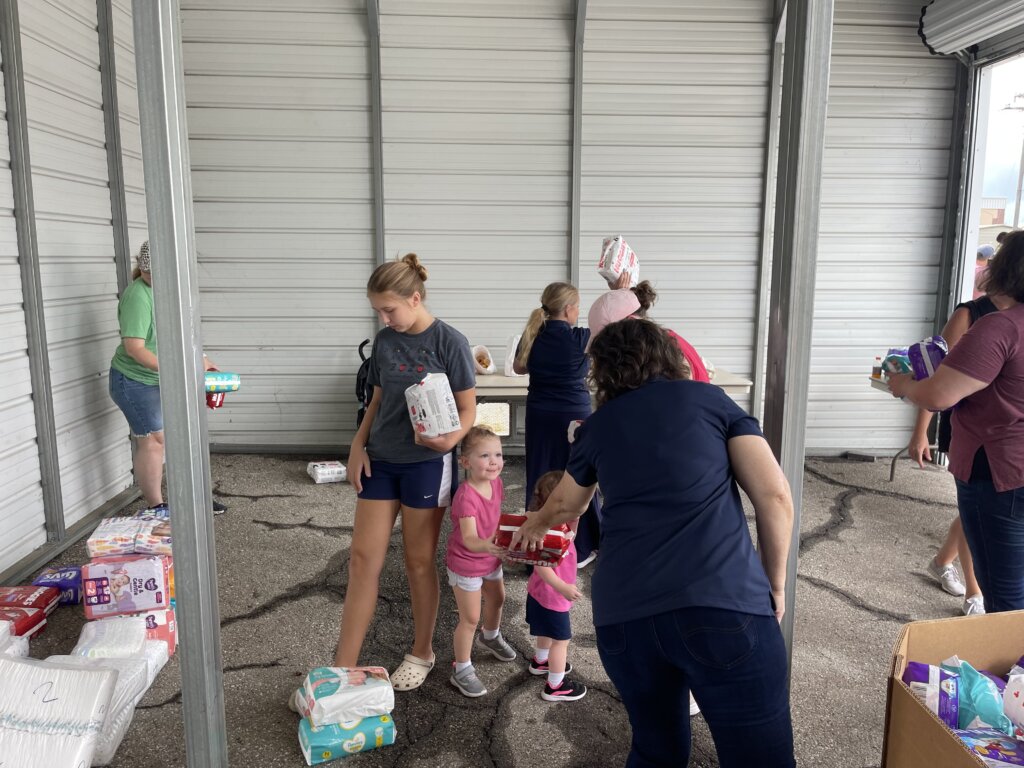 Though the Live Oak and Perry churches both participated in One More Child diaper drives in the past, because of the great need for diapers and wipes generated by the hurricane, they were depleted! One More Child was able to restock their diapers, thanks to our generous sponsors and donors.
One More Child volunteers and staff were also privileged to pray for every single car that came through the distribution centers, resulting in thousands of individuals receiving prayer.
We Can Provide Hurricane Relief Because of You
One More Child is grateful to the humble servants who came to pass out food, water, diapers, and wipes at the distribution centers and to everyone who gave financially and donated supplies to those impacted by Hurricane Idalia.
You do not have to wait for the next hurricane to support One More Child's relief efforts! Would you consider making a gift to provide for the ongoing support of the vulnerable children and families we serve? You can give now! You can also volunteer shoulder-to-shoulder with the wonderful volunteers and staff at One More Child. Learn how.