He gave it all he had. He put in countless efforts and made numerous attempts. However, every attempt only proved to be a failure.
Robert* was on a mission to blow a Shofar horn. But no matter how many times he tried he always fell short of being able to make music from the Jewish ceremonial instrument.
For his wife, Ashley*, she attempted to blow a different type of horn. Being her kids' biggest cheerleader was her dream. Growing up in a Mormon home, she said she never felt unconditional love from her family. "I always dreamed of being a mom and how I would be their biggest cheerleader and make sure they knew they were wanted."
Robert and Ashley did not know that God was working to make both of their desires come to reality through foster care.
God placed fostering on the couple's heart three years ago, and in November 2020, that dream came true. Since then, the Lord has powerfully used Robert and Ashley to foster three children, and many more in the years to come.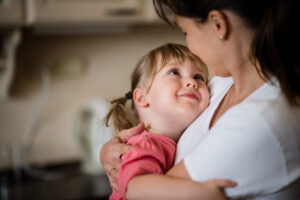 Ashley continues to be her children's biggest cheerleader with every "first snuggle and the glory be all to God at the joyous feeling," Ashley said. The couple shows unconditional love to the children in their care as they teach them what it means to follow Jesus and have a relationship with Him. A memorable moment for the family was when one of their foster children told them she knows Jesus. "She knows God has always been with her, and she knows because of being in our home."
Robert was never able to blow the horn, but the magical echoing sounds of the Shofar horn resounded when their foster daughter got it on her first try. The horn was blown, both for Robert and Ashley as they continue to cheer on and encourage the children in their home.
As Robert and Ashley teach their children about Jesus, the family clings tightly to God's peace in the loneliness, His calm in the meltdowns, His love and patience, and perseverance. "Without Him, I could offer no hope," Ashley said.
Your dedication to giving has allowed our Foster Care program to equip families with the resources to share the love of Christ with their children. Thank you for what you do!