Bundles is an initiative to provide intentionally packed bags full of quality, ethnic-friendly hair care products to vulnerable individuals in our anti-trafficking programs, foster families, and single-mom homes. We call the bag we pack these products in a "bundle."
Support One More Child!
Beautiful, ethnic hair requires special hair care products to preserve its shine, beauty, and natural oils. These products can be incredibly expensive to girls and women of color who need them.
RACIAL DISPROPORTIONS EXIST IN FOSTER CARE
African American children represented 14% of the total child population in the U.S. but represent 23% of the children in foster care.¹ Our heart is to make sure these children are provided for with products tailored to what they need.
RACIAL DISPROPORTIONS EXIST IN HUMAN TRAFFICKING
Nearly half of human trafficking victims are African American women.²
Traffickers often promise access to hair care products they know their victims need to create a sense of dependency. Each bundle provides a sense of independence and freedom to survivors in our direct care programs.
¹ KIDS COUNT Data Center, 2020
² Congressional Black Caucus, Davey, n.d.
SUPPORT ONE MORE CHILD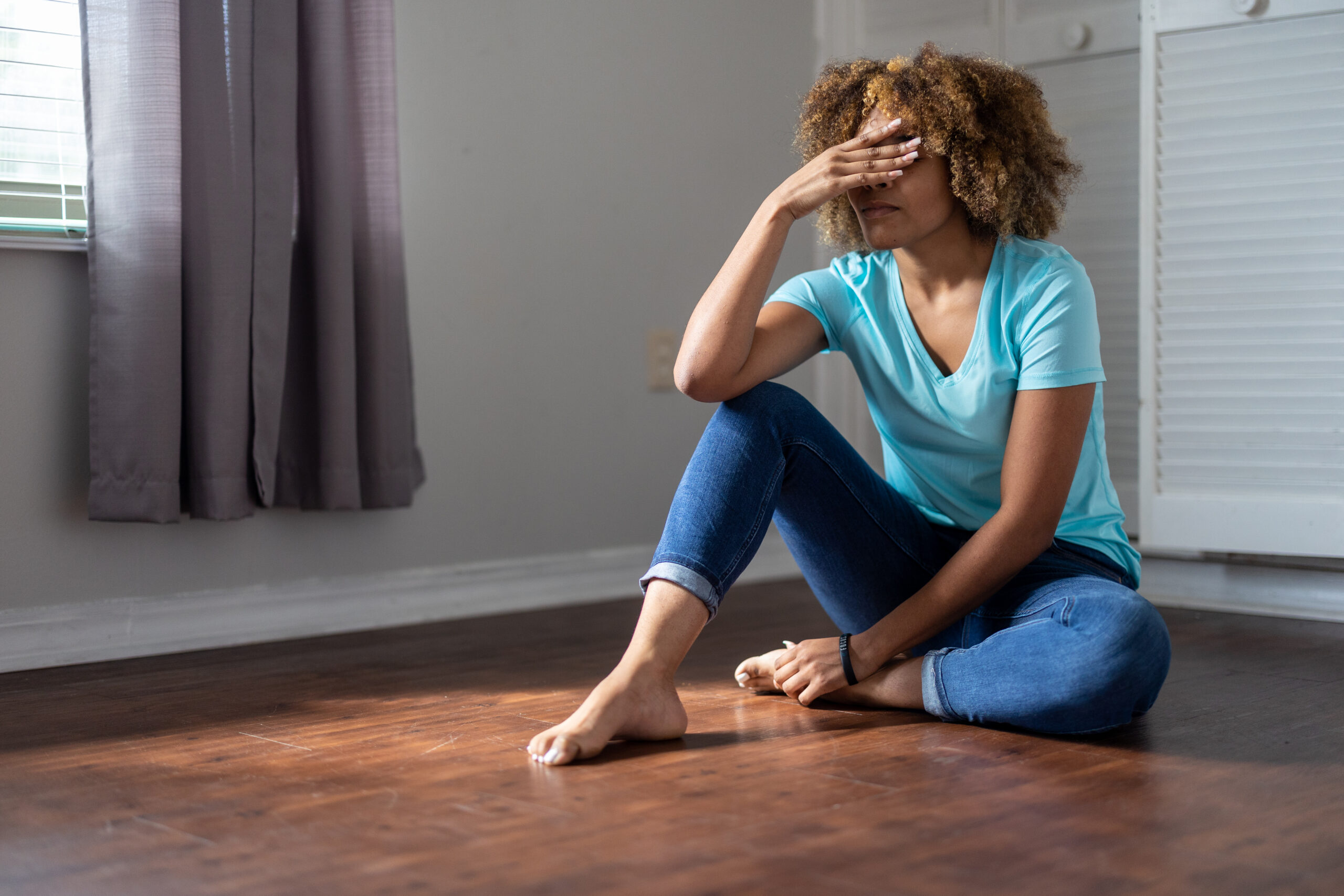 Take a Look Inside:
A bundle lasts an individual up to six months!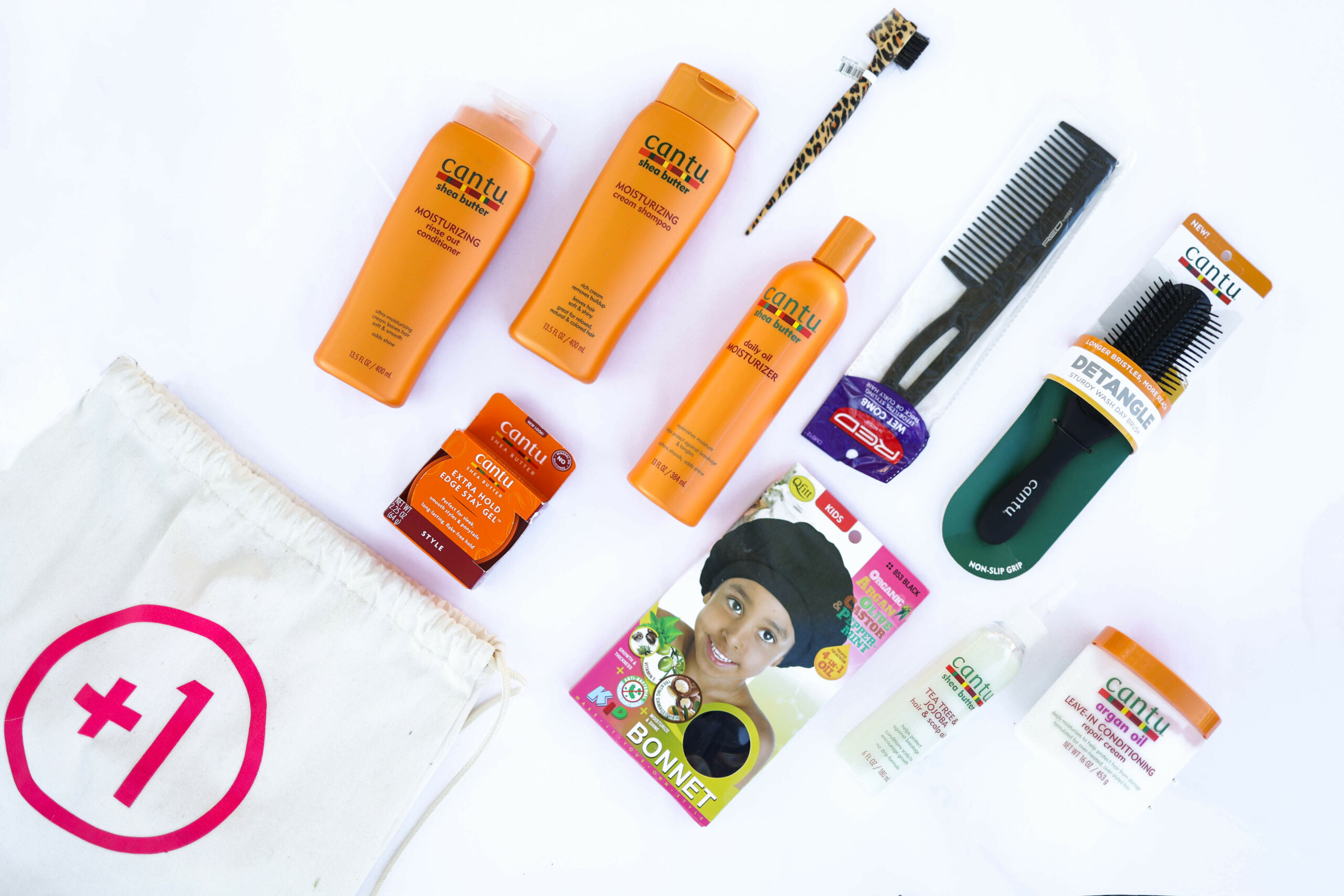 Shampoo
Conditioner
Leave-in conditioner
Daily moisturizer
Edge control product
Edge control brush
Detangle brush

Hair and scalp oil

Wide-toothed comb

Sleep bonnet

And the bag!
How Can I Help?
The next step is partnership. Join us in affirming dignity and supporting our program areas with a generous financial gift today. When you make a gift to One More Child, you provide essential attention to vulnerable individuals and affirm their value and worth.
SUPPORT ONE MORE CHILD
HEAR WHAT OTHERS ARE SAYING: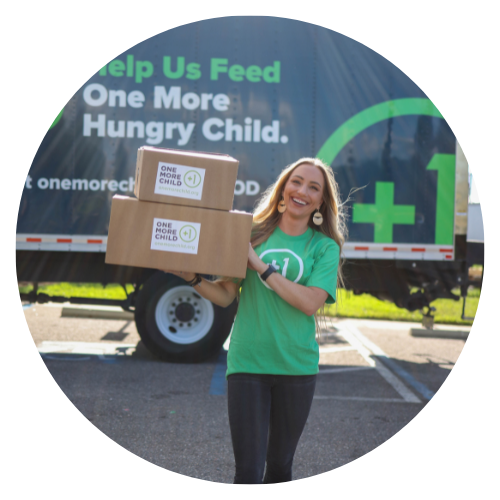 When I learned there was a team that goes with the Polk County Sheriff to give Bundles to victims of trafficking, I thought 'Although I can't go out with them, I CAN help get the products and assemble the bundles.' The Bundles packing party was an eye-opening experience. We prayed for the trafficked victims who would receive them and wrote a notecard to each one. Thinking about the horror these young women and children must go through … it was very humbling. The need is great. I strongly encourage others to get involved.
– Volunteer in the Lakeland Harold Clark Simmons Compassion Center
Fund Bundles. Affirm Dignity.