Nicaragua is a low-income, food-deficit country and one of the poorest in Latin America, second only after Haiti. It is also where brothers Emanuel and Julio live.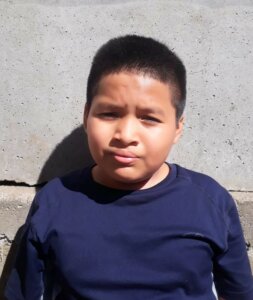 Being two of five total brothers, the boys were oftentimes hungry as they have grown up – never knowing where their next meals would come from, or when. But now both are sponsored through One More Child's sponsorship program. This is a huge blessing to their family because of the generosity of their sponsors, this large family not only receives one but two food baskets every month!
Now Emanuel and Julio, whose family struggles every day to get out of the cycle of poverty that afflicts them and their community, knows they will be fed.
One More Child praises God for the baskets that will sustain Emanuel and Julio as they continue to grow into strong men of God.
Please join us in praying for the lives of hungry, vulnerable children and families in Nicaragua.