Saray's parents, Mariluz and Franklin, along with their two older siblings, live in the Dominican Republic and can now experience peace in their new home in Villa Esperanza. Saray is a sweet, young girl in our sponsorship program. Franklin, with an 8th-grade education, works day jobs whenever possible to support his family. Mariluz graduated from high school but had to drop out of college after only one month due to a lack of funds.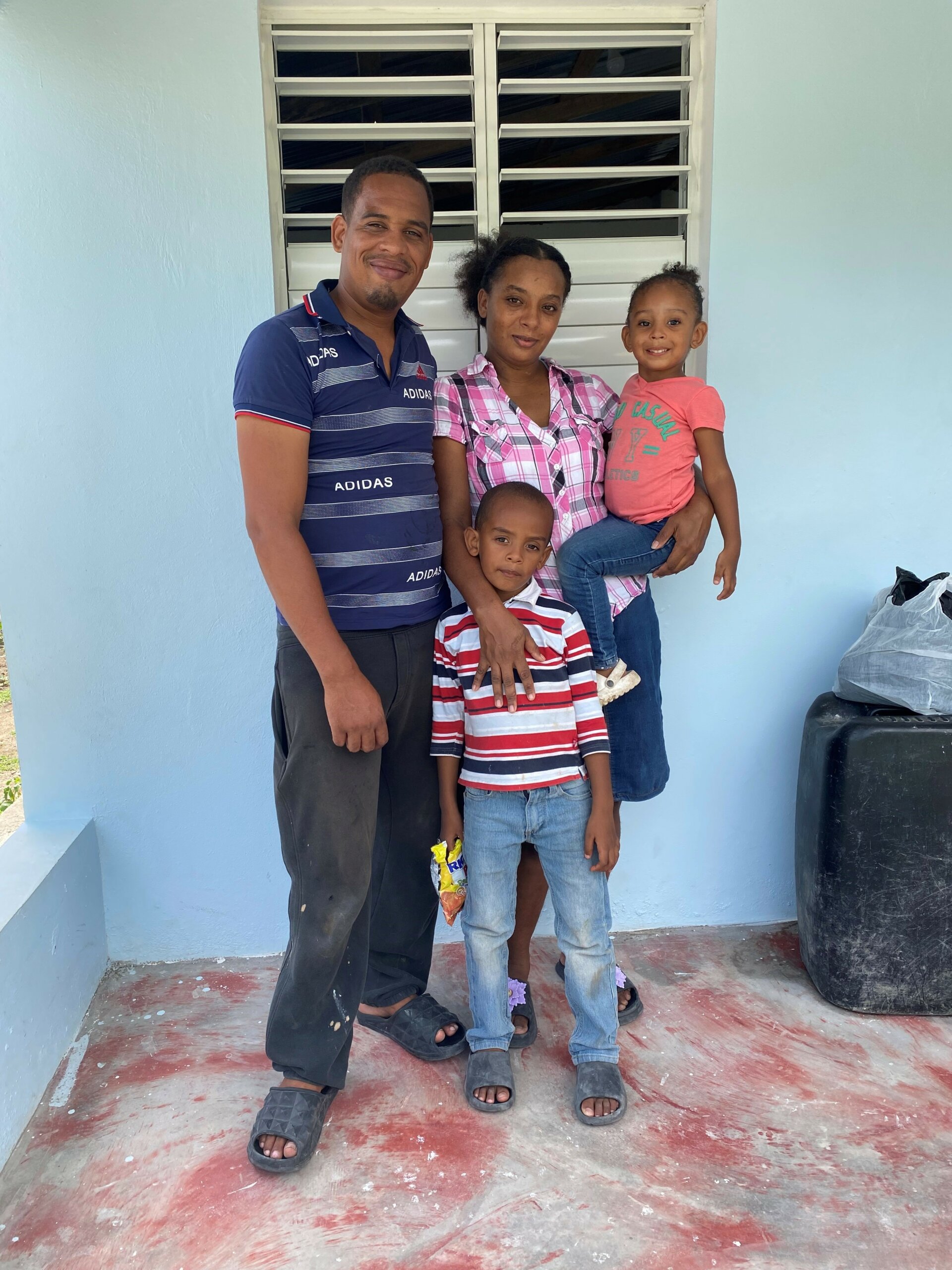 The family noticed a significant change in their lives when they moved to Villa Esperanza, their new home built by One More Child in the Dominican Republic. They had been living there for six days when they felt a newfound sense of peace in their souls and witnessed their children's growing happiness. This was a stark contrast to their previous living situation, where they shared a home with multiple families, all struggling to find enough work, food, or living space.
Now, they not only enjoy more space at home but also live closer to their church and the feeding ministry, which hosts the sponsorship program. Each morning, their children have breakfast there, and the family sleeps peacefully under their own roof. They are grateful to God and all the people who have helped their family.
One More Child partners have the opportunity to provide a Christmas celebration and gift to children in our Child Sponsorship program thanks to generous donors like you. Your gift of $20 or more will bless sponsored children, making this Christmas season extra special. Please send your gift no later than November 5.
Give today!