On the second Saturday in May, when mail trucks in Lakeland roll into the post office parking lot at the end of the day, it is not just mountains of mail that fill them. Each truck also carries food donations for families in need contributed by its citizens.
This year, the National Association of Letter Carriers was able to donate 81 boxes of food to One More Child to help the organization in its mission to reach one more child.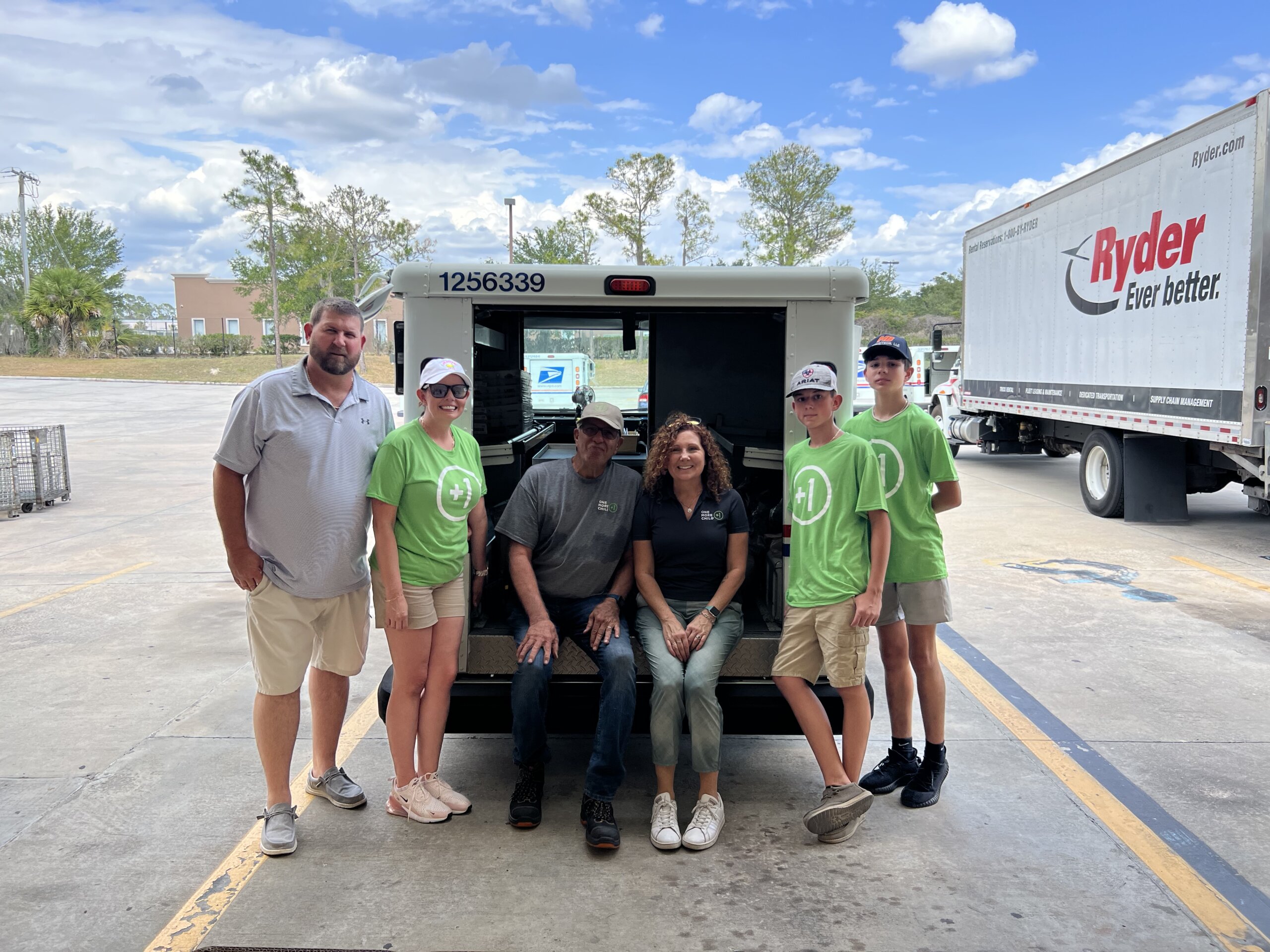 "The partnership allows us to provide food boxes for families in need," Ray Allen, One More Child Executive Director of Initiatives at One More Child said.
This is the third year One More Child benefited from local Stamp Out Hunger efforts, and that is thanks to the awareness of one individual – Food Drive Coordinator for her branch, Barbara Meurer.
"I have always had a special place in my heart for the [former] children's home. My husband volunteered there for some time in the warehouse. So, I decided that we would donate all the food that is collected at the three offices in Lakeland to One More Child," Barbara said.
One More Child is grateful for the individuals who contribute to its success in reaching one more child – in Lakeland and across the world – from the individuals and families who put out food to be donated to the dedicated mail carriers who go beyond their daily responsibilities, diligently collecting donated food during their routes, to the warehouse team that seamlessly unloads and transfers the food into bins, ready for delivery to One More Child.
Where It Began
The history of the NALC Stamp Out Hunger Food Drive is a testament to the remarkable potential that lies within every individual and community. Originating as a pilot food drive in 1991, this initiative exploded into a nationwide movement by 1993, fueled by the compassion and generosity of people like you. The initial response was overwhelming, with over 11 million pounds of food collected—an unprecedented one-day record in the United States. Recognized as the largest single-day food drive in America, the Stamp Out Hunger has continued to grow, surpassing the remarkable milestone of collecting more than one billion pounds of food in 2010, with a cumulative total of 1.8 billion pounds as of 2022.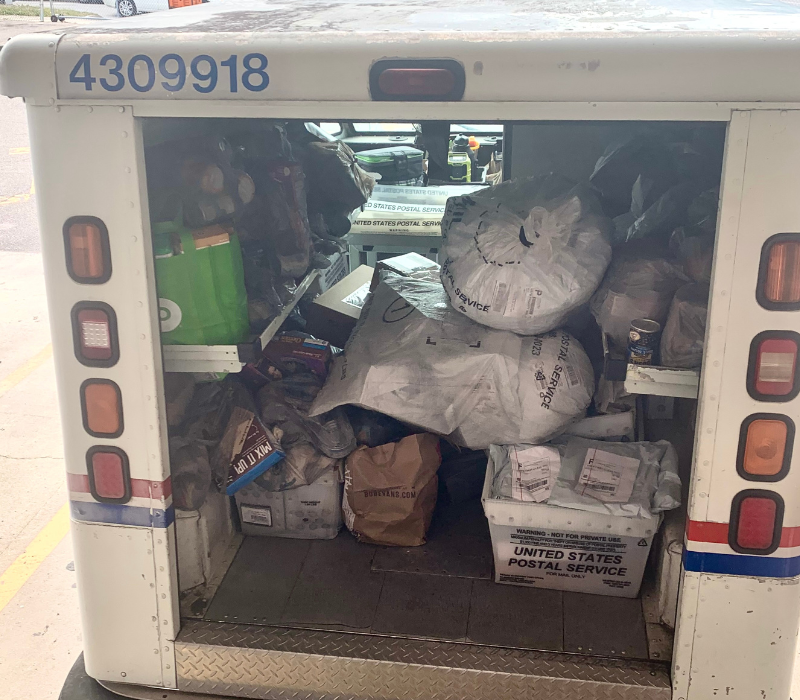 An Impact Beyond Food
"Our state Food Drive Coordinator, Al Friedman, is already working on getting bags set up for next year. I have 25 offices that I am responsible for getting the cards and bags to and then getting their totals," Barbara said. That means her reach, which began with her husband's service at a One More Child warehouse, has the potential to reach almost 400,000 homes in the area.
In the face of challenging times, hope is what is for dinner because of the NALC annual Stamp Out Hunger Food Drive. As it remains resolute in its mission to support hungry children and make a lasting impact in communities across the country, One More Child is grateful for the individual acts of kindness and compassion that ripple outward, impacting the lives of ever-more vulnerable children and struggling families.
HELP EVERY CHILD IN EVERY CITY!
You can make a difference in the lives of hungry children and families in your community by joining us in our Every Child Every City initiative where you live today.
Learn more about helping struggling families.
LEARN MORE