One More Child recently experienced an outpouring of generosity and community spirit, thanks to Cruisin' Corvette Club member, Angie Walenfelz. Familiar with our work with single moms as one of our childcare volunteers, Walenfelz nominated our Single Mom program as the club's community project for this spring.
The members of the Cruisin' Corvette Club gathered pantry items, craft kits, small toys, treats, and games for each child in our program. Taking it a step further, they met multiple times to create personalized summer backpacks for the children, tailored to their individual preferences. To encourage reading and learning, books from each child's summer reading list were included in their care package.
Then on the last day of school, the sound of roaring engines filled the air as 16 corvettes made their way around the pond near One More Child's Single Moms residential campus in Tallahassee. With enthusiasm and excitement, drivers paused near the children, revving their engines as the children stood in amazement alongside their mothers, evoking smiles all around.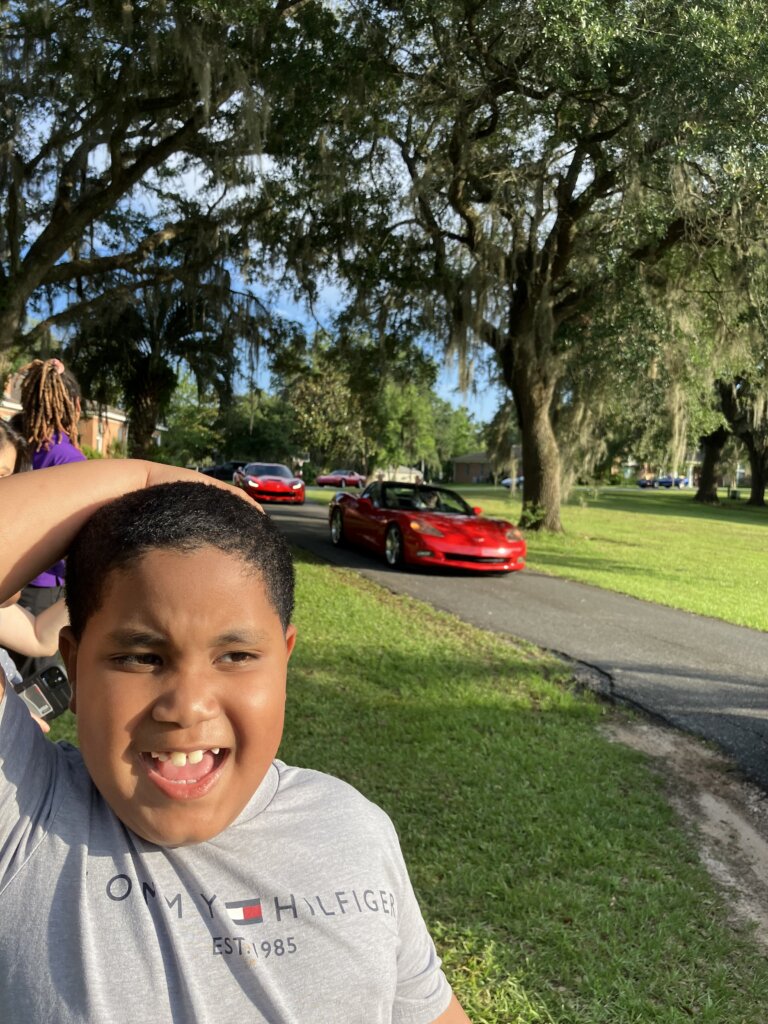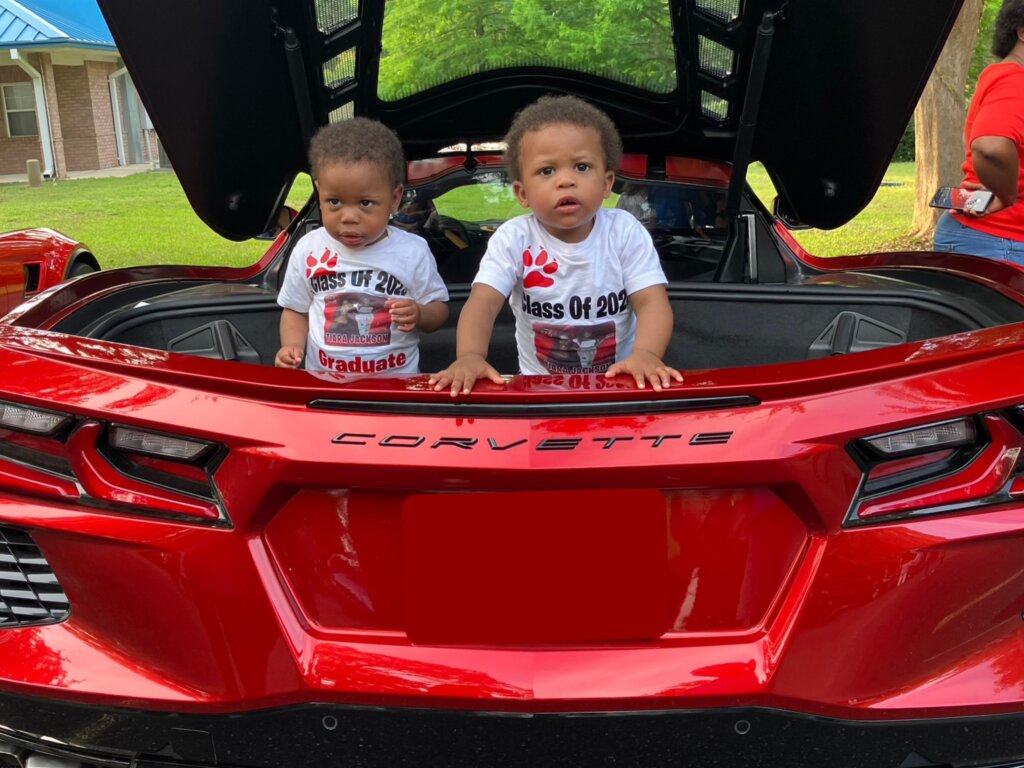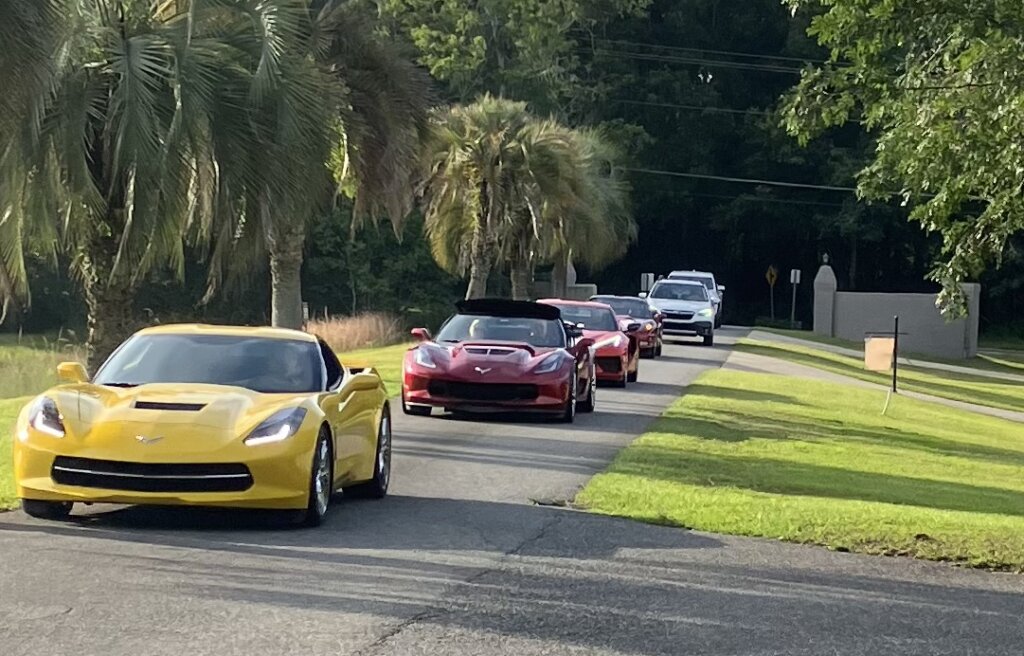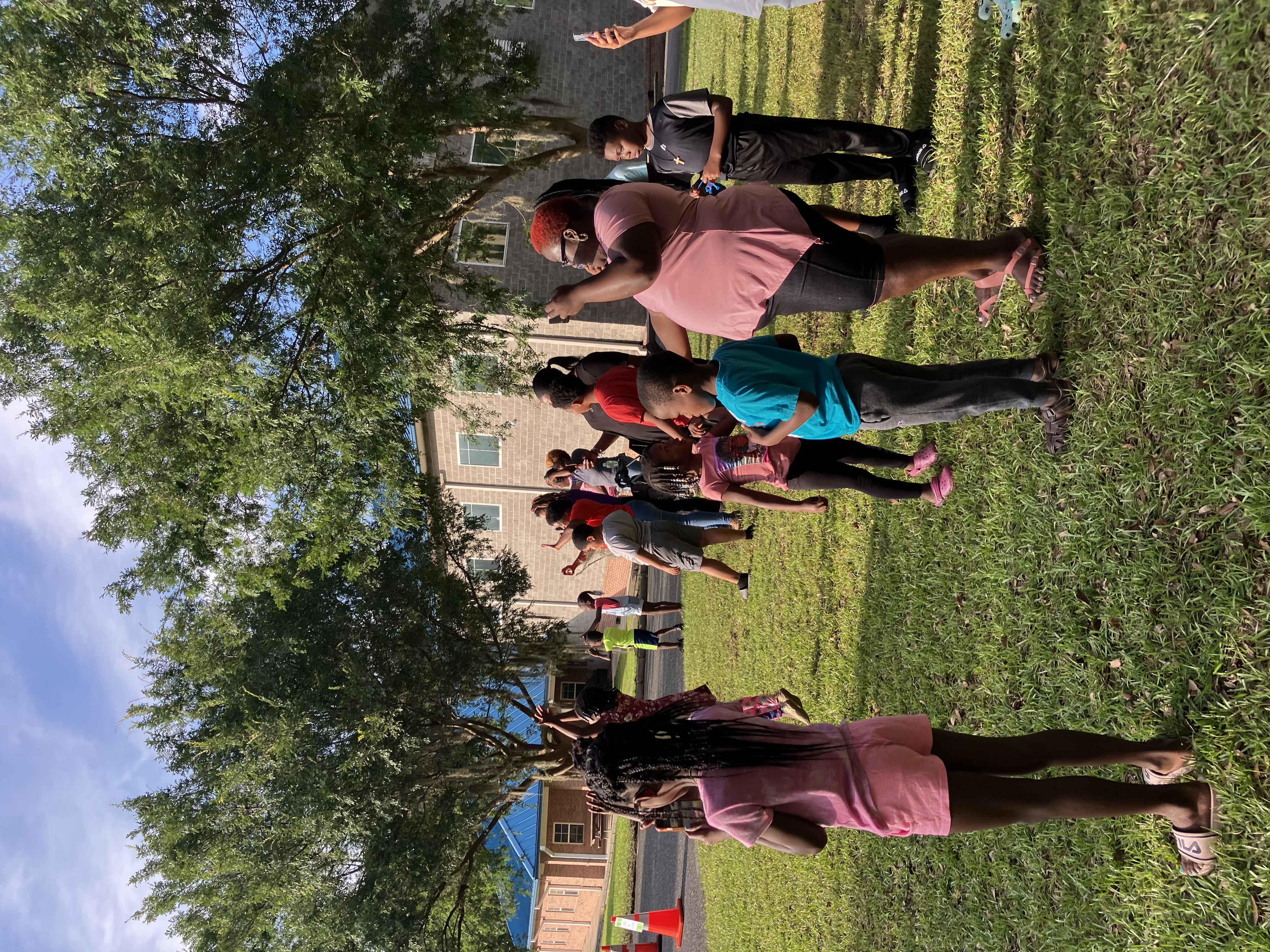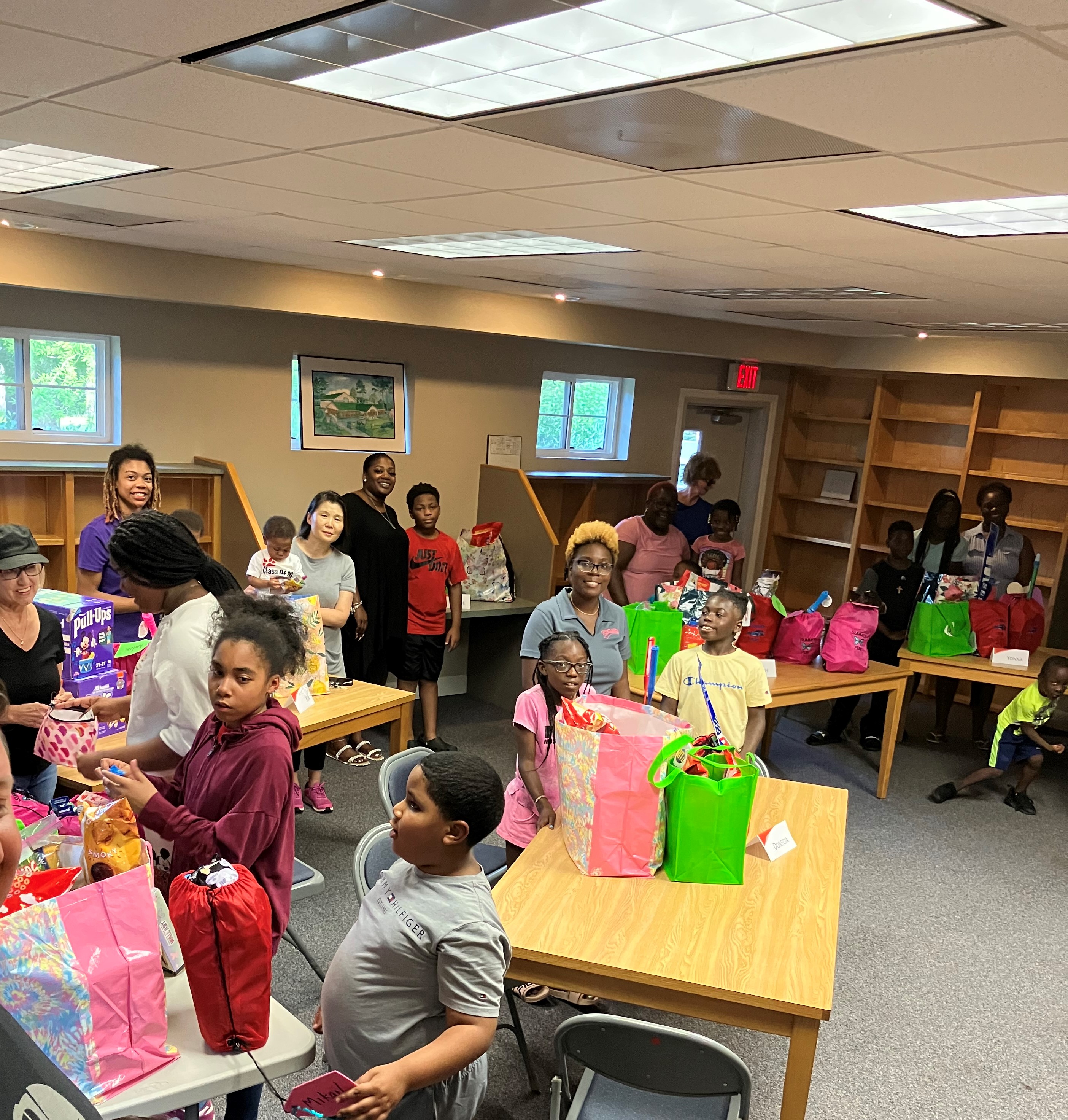 Following their parade, members of the Cruisin' Corvette Club parked in the back lot, transforming it into a car show for the families. Children eagerly climbed into the luxurious vehicles, relishing the opportunity to have their pictures taken. During the car show, the club members found time to connect with each family, engaging in meaningful conversations and sharing in the joy of the day.
As the event drew to a close, each mom was presented with a bag filled with the gathered pantry items, including indulgences like Little Debbie cakes, Gatorade, and candies, and the children received their personalized summer backpacks, brimming with handpicked goodies.
In addition to the incredible donations already provided, the Club generously purchased extra commissary items for One More Child staff to distribute to the moms at a later date. And taking the time to recognize the talents and interests of our families, one club member connected with a mom who enjoys sewing and pledged to bring additional sewing supplies, further fostering connection and support.
The Cruisin' Corvette Club exemplified the true spirit of giving, and their compassionate effort undoubtedly made a lasting impact on the lives of the single mothers and children in our care. In addition, One More Child is incredibly blessed to have Angie Walenfelz as a dedicated volunteer, and we extend our heartfelt gratitude to her for choosing One More Child's Single Moms program as the recipient of this blessing.
VOLUNTEERS MAKE ALL THE DIFFERENCE
At One More Child, we remain committed to creating a nurturing and supportive environment for families in need. With the continued support of dedicated volunteers and compassionate community members like Angie Walenfelz and the Cruisin' Corvette Club, we can continue to bring hope, joy, and the love of Christ to those who need it most.
HELP SINGLE MOMS IN YOUR CITY!
You can make a difference in the lives of single moms and their families in your community by joining us in our Every Child Every City initiative where you live today.
Learn more about helping single moms.