What is the need?
August marks the beginning of a new school year. The bell rings and students scatter to class, tossing new backpacks over their shoulders and trudging over the cardboard litter of newly opened scissors, notebook covers, and colorful gel pens. Anticipation builds as students converse back and forth about summer vacations and new classrooms. This is a strong start and the case for many students around the country.
But, not every child gets to experience this beginning. Not every child gets something "new" or receives the financial and emotional support needed to go to school or have a strong start. That is where you can step in.
So, what about children in schools who can't afford resources? One More Child needs you to help fill in the gap so every student has the tools and support they need to succeed. Would you consider making an impact on children's lives?
Not only do children need tangible resources, but they also need emotional and cognitive resources as well. We found that children who often lack pens, backpacks, and other supplies, tend to lack the proper reading and comprehension skills to succeed.
We cannot overlook hungry children. One in seven children struggle with food insecurity and hunger in the United States. This cannot be overlooked and we have to step in to help. There are so many ways you can make in impact.
Consider 9-year old Grady,* who fell behind in class because he can't read. The frustration he experienced temporarily stifled his growth and encouraged a lack of motivation. Until he came into our Hope for Youth program.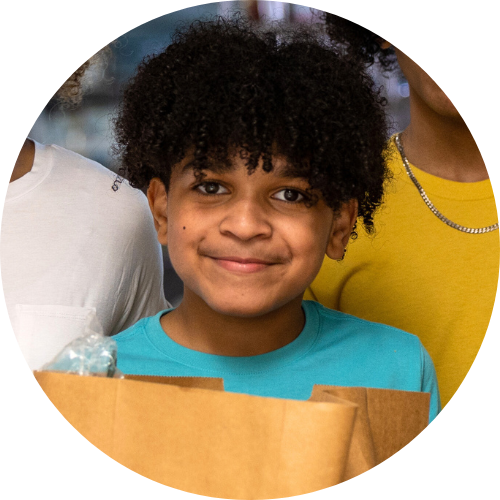 Grady's Journey to a Brighter Future
Grady was in the third grade and began acting out at home and school. His frustration with completing school work and following instructions became increasingly apparent. When administration finally intervened, Grady's mom asked for help.
That's when Grady was accepted into One More Child's Hope for Youth boys program to address his behavior.
Our Hope for Youth program targets inner-city youth struggling to succeed in school. We walk alongside students to build character, allowing them to see their God-given purpose through discipleship, mentorship, and extra-curricular activities.
Shortly after beginning, our staff discovered that 11-year-old Grady could only read at a kindergarten level. Our staff assisted Grady with tutoring to boost his confidence and proficiency. Grady is now actively engaged and excited to go back to school after completing our program! His success is only possible because of One More Child supporters who gave so that we could provide the one-on-one attention he needed.
*Names changed for privacy.
One More Child's Support for Struggling Students
1. Backpack Meals Program Gives Students Meals Over the Weekend
Along with Hope for Youth, our Backpack Meals program makes a huge difference!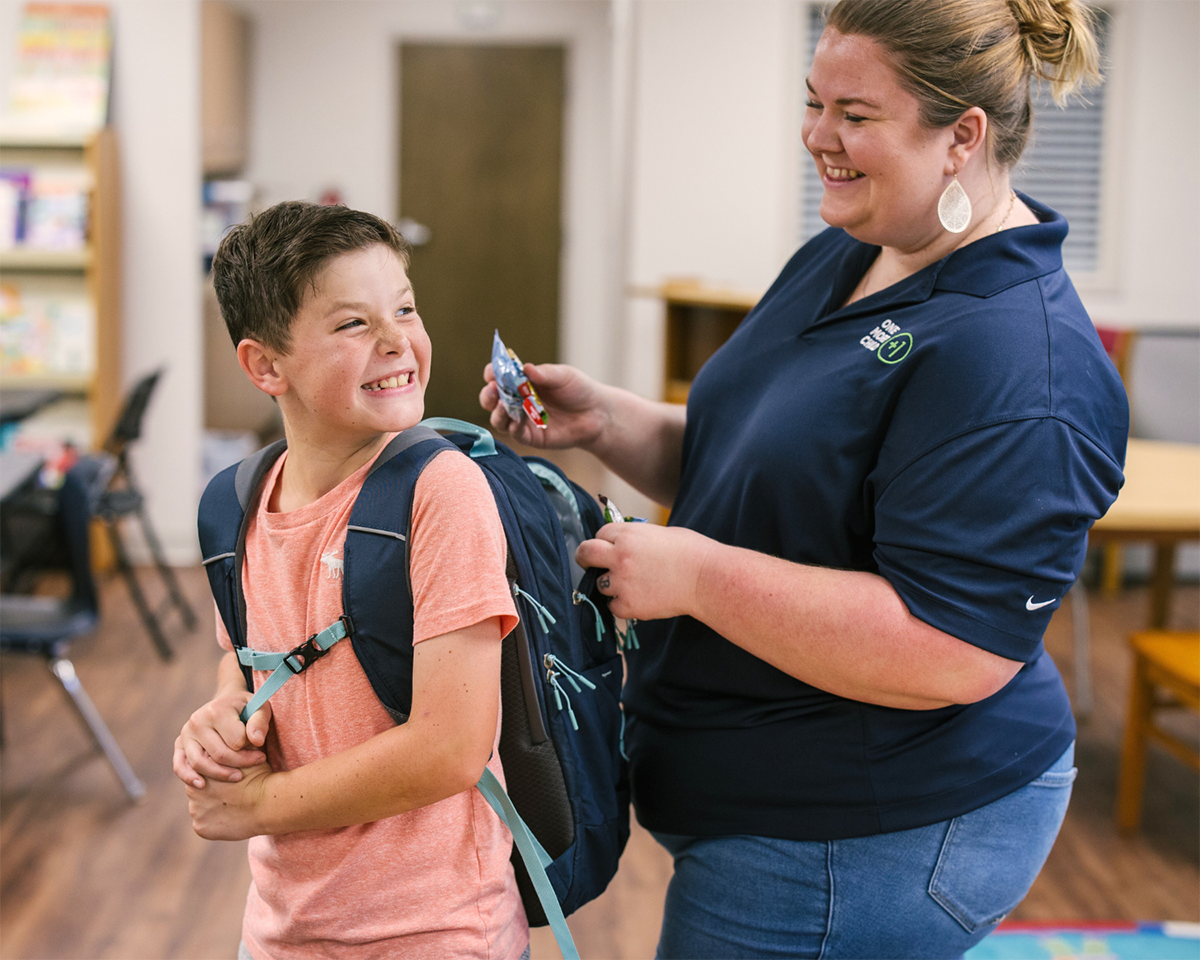 Today, one in seven children struggle with food insecurity and hunger in America. A single mother recently struggled to provide food for her children. She had no income and her pantry was empty.
One of our loyal church partners formed a team to support this single mom and her child. Not only was the family taken care of, but the mother left feeling empowered with the love of people who cared.
Our Backpack Meals program provides weekend meals every Friday throughout the school year. Fill hungry bellies with food and allow hearts to be open to the love of Jesus Christ. READ MORE ABOUT BACKPACK MEALS STORY
2. Before the Bus Gives Children School Supplies
Throughout the summer months, we host three events to showcase the love of Christ to struggling families. This summer, we teamed up with local partners and volunteers to collect school supplies for families unable to afford them. Each student can pick out supplies complete with a backpack of their choice!
Bounce houses, raffle prizes, Chick-fil-A sandwiches, and snow cones, among other fun activities, made the event a huge success! Now, children will experience the beginning of a school year with a backpack filled with school supplies and confidence!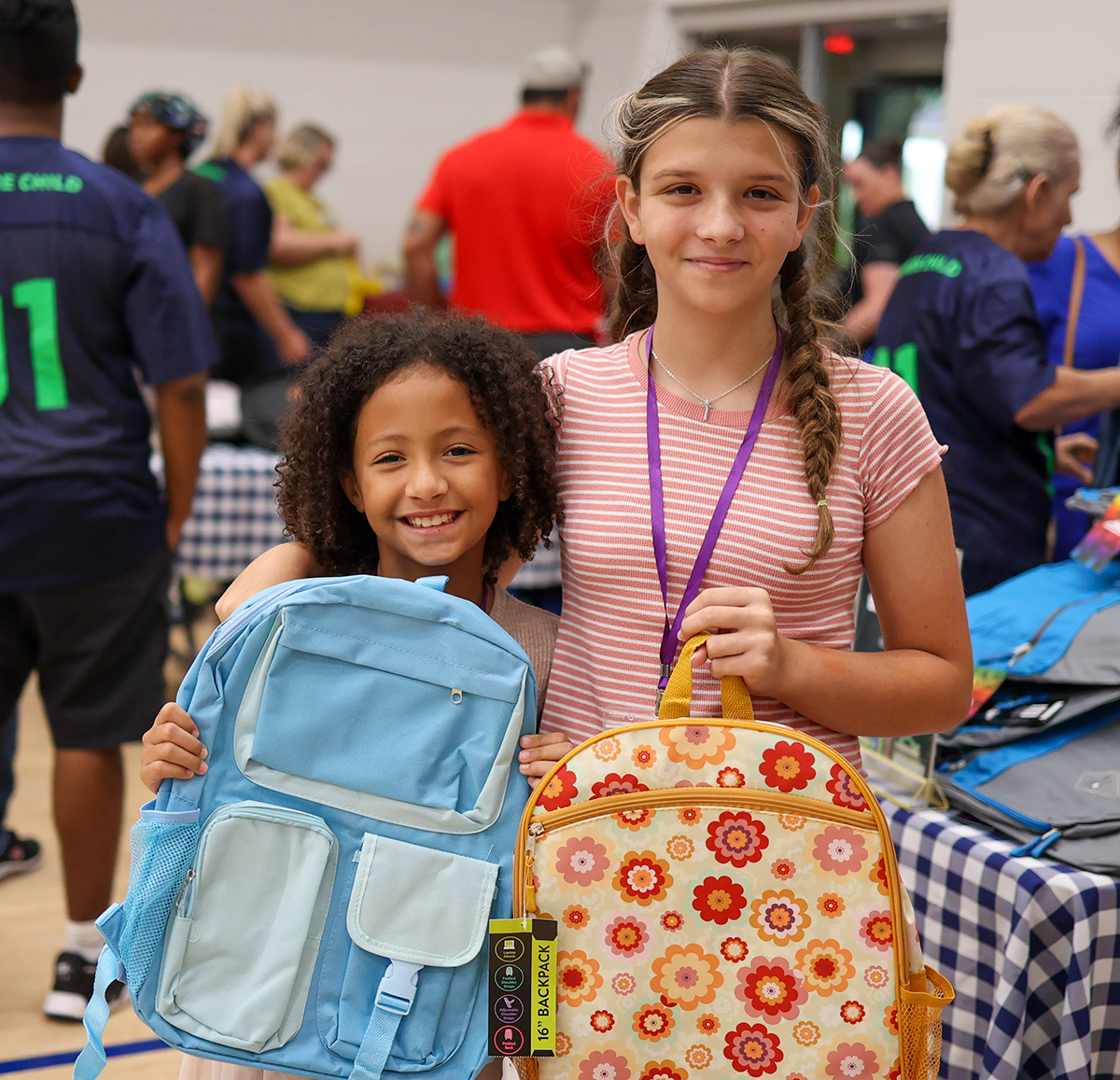 Create a Brighter Future for Children Today!