Fort Myers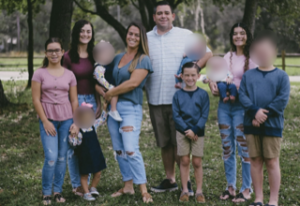 Foster care is a continual adventure of sticking together and caring together. Kristin and Jason Gaff are on their foster care adventure to care for children who need to know the love of Christ by letting them know separation is never an option. 
A sibling group of three was previously placed in the family's home and the siblings found their way back to the Gaffs. After learning that there was another sibling, sticking together became not just a mantra but a necessity of living.
The family fought for the best interests of the children, and there is now a sibling group of four living under one roof because of the determination and care from the Gaff family. 
The Gaffs have walked with 11 children who have been in their home since being licensed in 2020, and we know the family is making an impact as they choose to walk together.
Vote the Gaff family for 2022 Foster Parents of the Year!
Voting ends May 20 at 11:59 p.m. Maximum 10 votes per email.
VOTE