Local Church Feeds Thousands
In an inspiring display of community compassion, the Fairview Church congregation in Maryville, Tennessee, transformed their space to pack meals that will reach one more vulnerable child and family.
This body of believers, nestled in the heart of East Tennessee, exuded the love of Christ in action when more than 200 volunteers spanning across 18 rows of tables filled food pouches, sealed them, and collectively packaged them to box a staggering 33,000 meals.
Meals to Feed Hungry Children and Families
One More Child coordinated with local agencies and schools to distribute the food in the community. The enthusiasm was palpable among these organizations, eager to receive the much-needed provisions to help feed hungry children and families.
One particularly heartwarming part of this event involved the participation of volunteers, who stepped up to deliver the boxes to nine partners across Blount County, including five schools and four community-based non-profit organizations.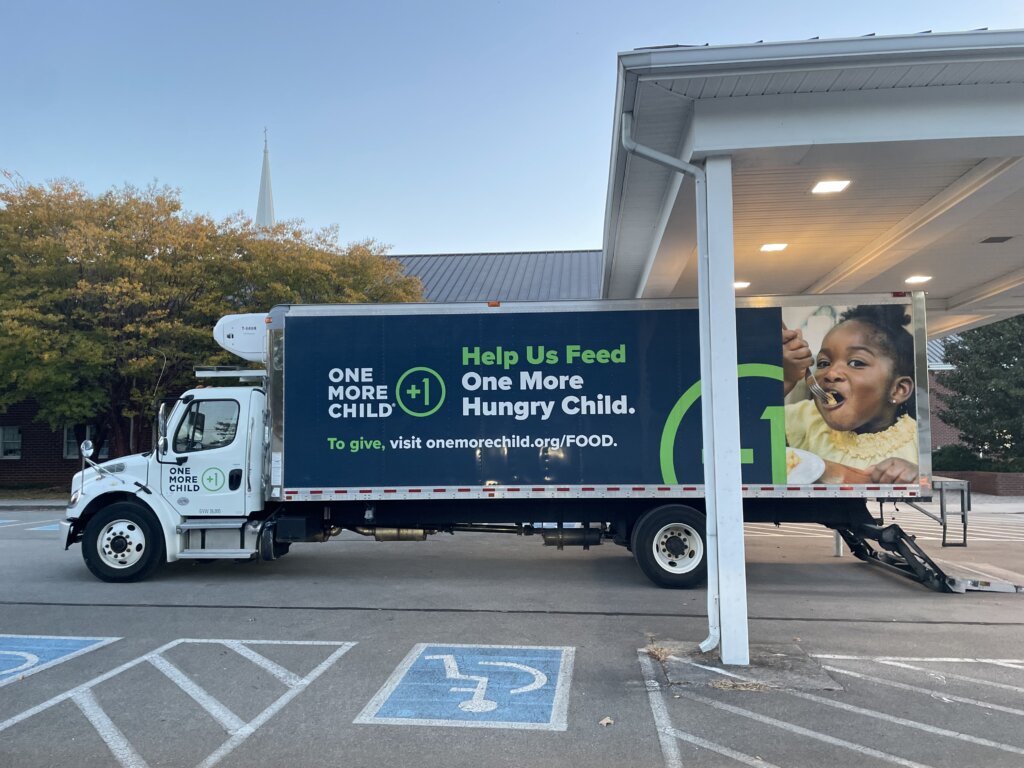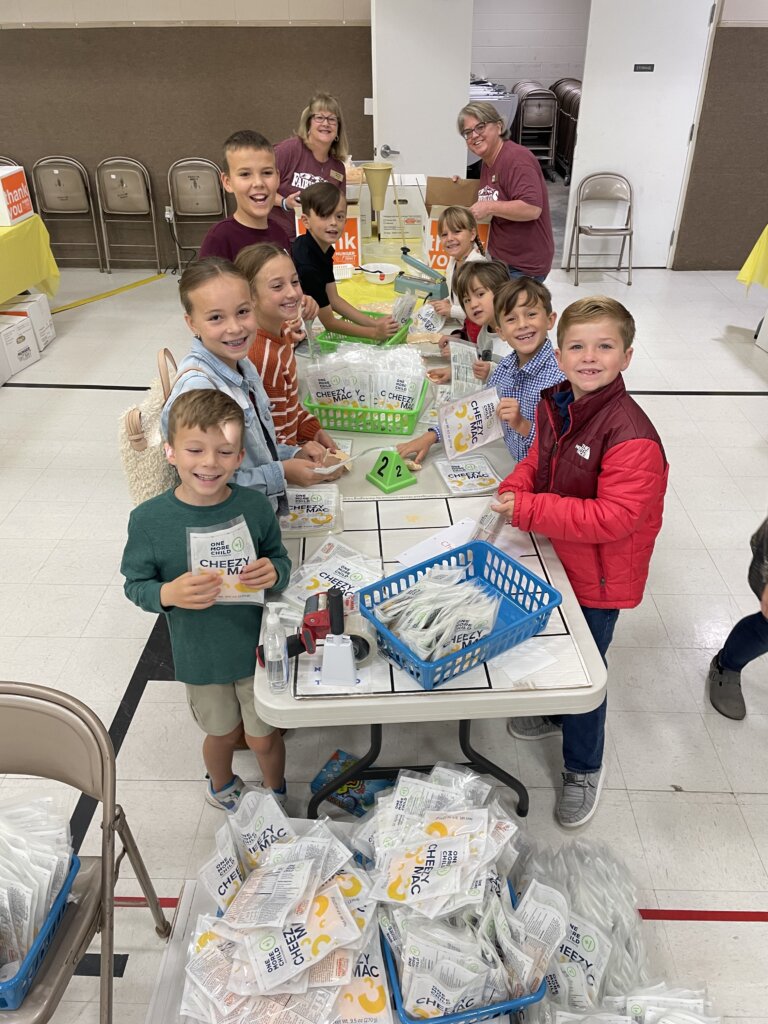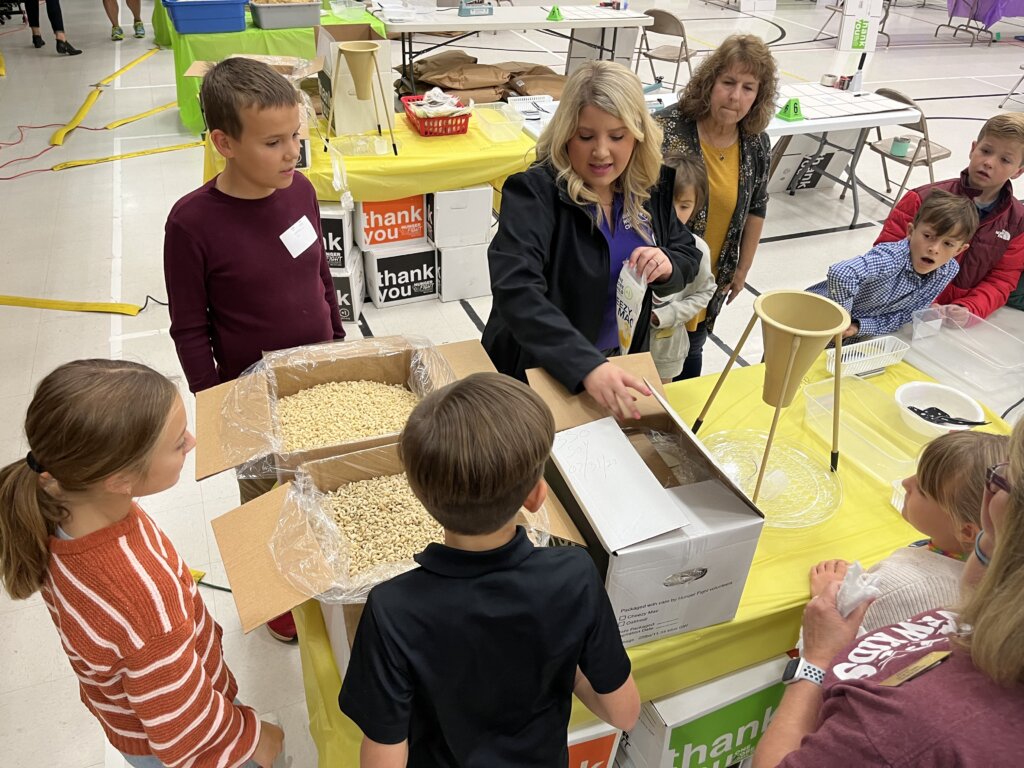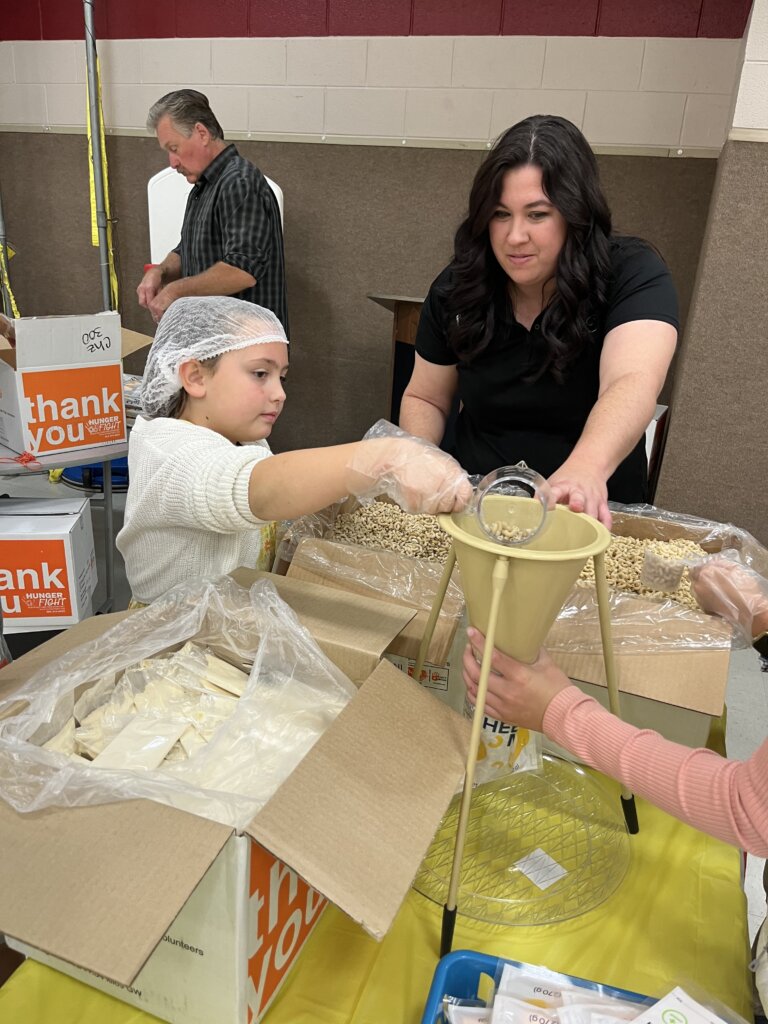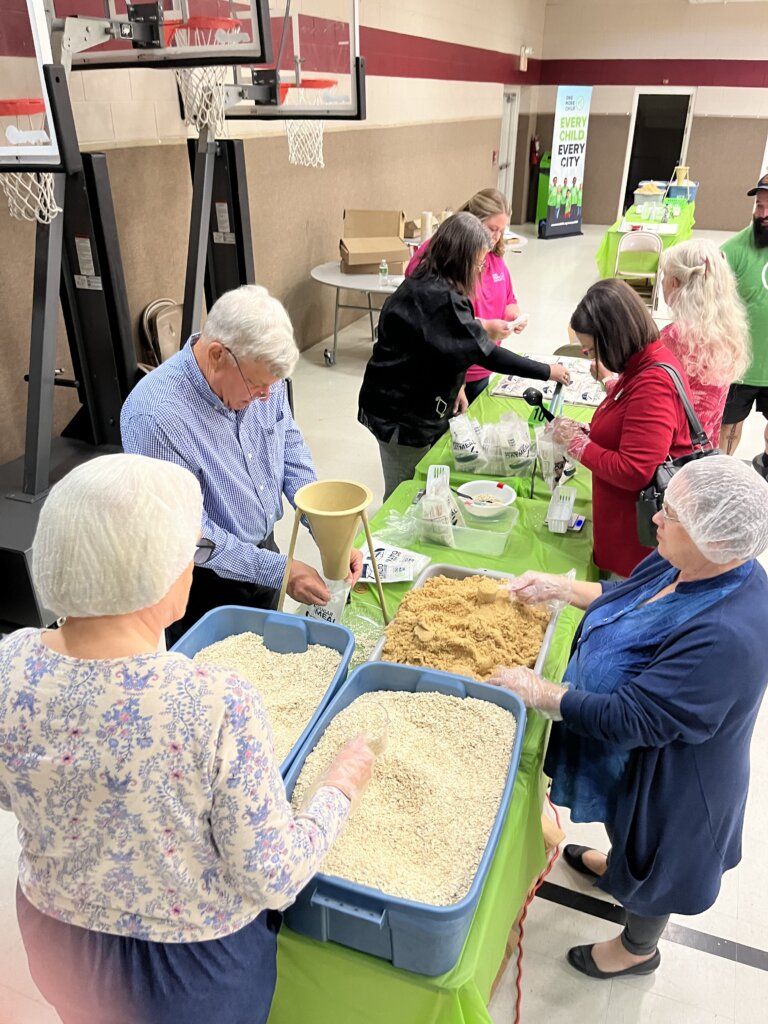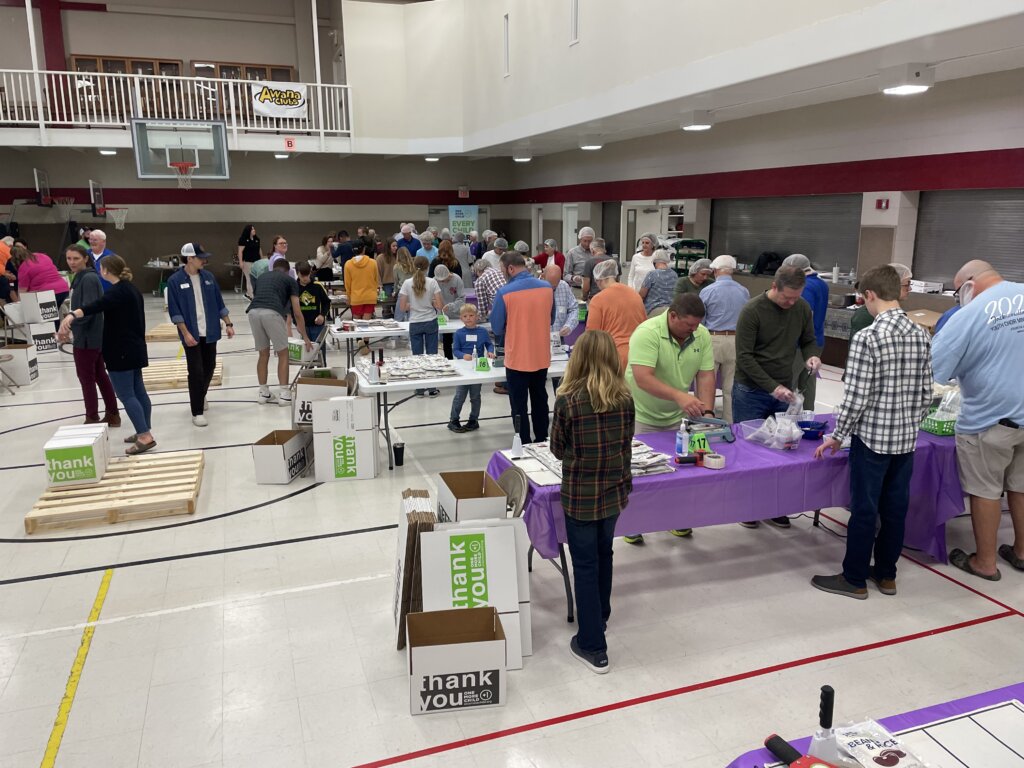 Meal Packing: A Missional Experience
The event was not just about packing meals – it was a missional experience. In addition to the packing activities, local agencies and non-profits set up booths in the church foyer. This arrangement fostered connections, spread awareness about various social causes, and strengthened the church's ties with the broader Blount County community.
The need is great, but the passion to reach one more is greater when you join hands with organizations like One More Child. Discover how you can engage your family, circle of friends, or local community to feed the more than 13 million children in the United States who will go to bed hungry tonight.1
Give to help meet urgent needs, or talk to someone on our team who can help you plan a Meal Packing Party today.