Guatemala (GU-Jul-09-2022)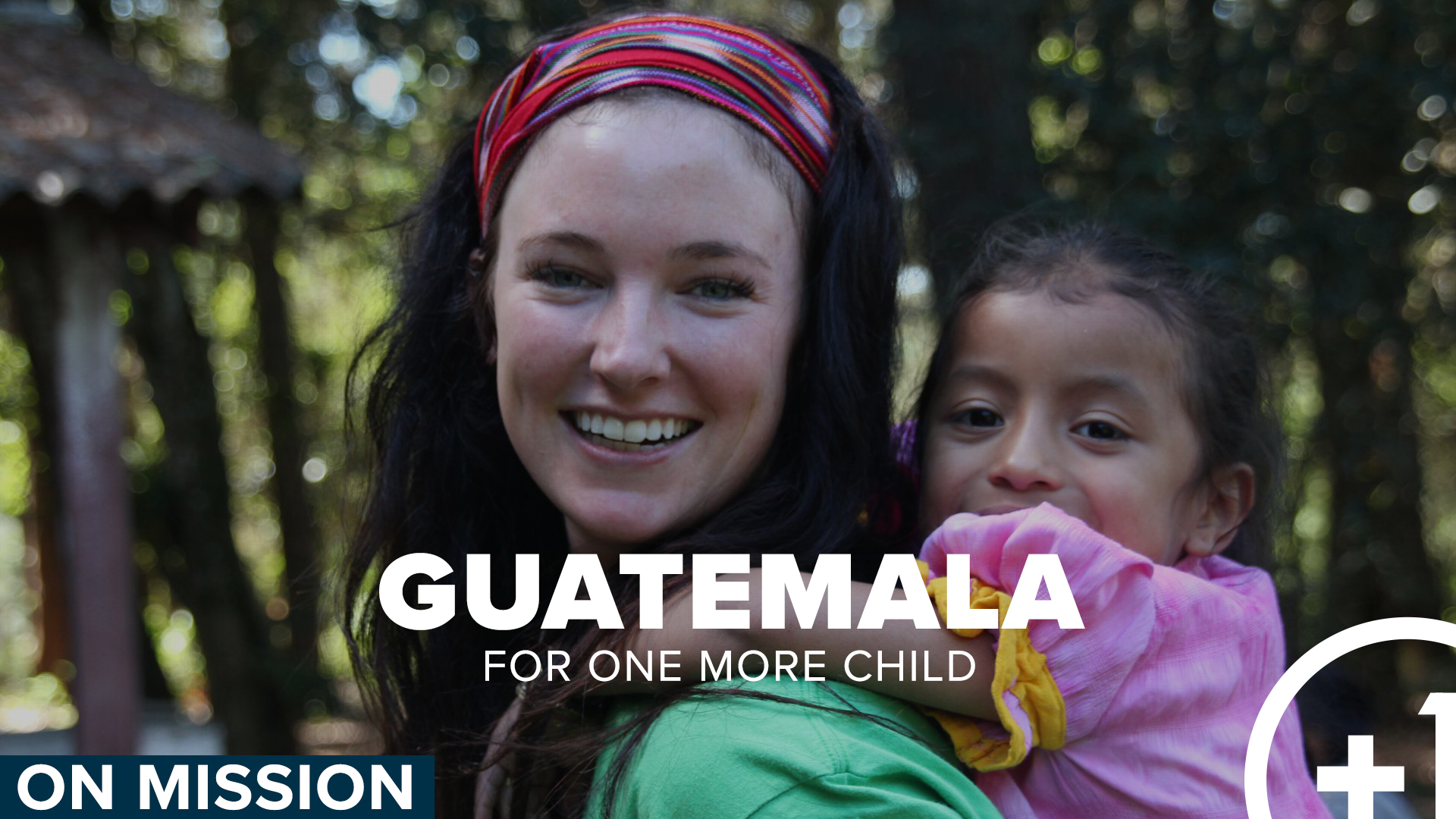 Thank you for your heart to serve in Guatemala!
In 2008, One More Child partnered with Colonial Infantil, a malnutrition center in San Juan, to help meet the needs of children suffering from chronic malnutrition. Together we work to provide financial and administrative support to this ministry and send approximately 35 short-term mission teams per year. In the past our primary task as missionaries was to provide lay-support to the full-time staff at the Center, caring for sick and malnourished little ones who have been temporarily removed from their home in order to receive institutionalized care. As development and growth occur through the expert staff and team at the Center, we are now caring for children at a faster and more sustainable rate, meaning that children are able to regain health and return home sooner than before. As a result, our primary missionary focuses have shifted so that we now can expand our reach to nearby communities, sharing the love and compassion of Christ, as well as meet the needs for impoverished and hungry children in the care of the Center.
The Center typically has around 30 children in its full-time care recovering from malnutrition ranging from newborn to 5 years of age.  Additionally, there is an onsite daycare program for impoverished families that serves approximately 40 children ages 0-6, as well as over 400+ children receiving ongoing care and support through child sponsorship offsite in the greater San Juan area. With so many children and families in care, there is much work to be done!
We are excited to see how the Lord will work in your life and in your fellow team members' lives not only leading up to your mission trip and while you are serving in Guatemala but also upon your return home.  This is an exciting time to be the hands and feet of Christ and be able to serve some of the most amazing children and families in the world!
ON YOUR MISSION TRIP YOU MAY HAVE THE OPPORTUNITY TO:
Love and care for malnourished children from birth to five years of age at the Malnutrition Center.
Hold, feed, bathe, and help provide medical care to children receiving institutionalized care.
Provide spiritual nurturing through Bible stories, singing, crafts, games and other activities for children at the onsite daycare OR offsite at a nearby public school.
Help with various maintenance projects and/or ongoing construction projects for child sponsorship families.
Tour a coffee plantation where we will have the opportunity to zip line, horseback ride, or take a walking tour.
Experience the wonderful people, history and culture of Antigua.
For more information on how mission teams are serving in Guatemala please click HERE .
CLICK HERE to apply for a mission trip TODAY!
Trip Details
Location: San Juan, Sacatepequez
Led By: One More Child Staff
Start Date: 07/09/2022
End Date: 07/15/2022
Price: $1,100 plus the cost of international airfare*
Contact
One More Child Global Office
863.577.4488
Global@OneMoreChild.org
Airfare
**International airfare varies greatly and is dependent on many factors such as time of booking, dates of travel, and country of destination. Land cost is all inclusive. ***Trip participants applying within 30 days of the date of departure are required to pay a $200.00 late application fee.
Due Dates
Application: 03/09/2022
Deposit: 03/31/2022
Airfare: 03/31/2022
Balance: 06/09/2022